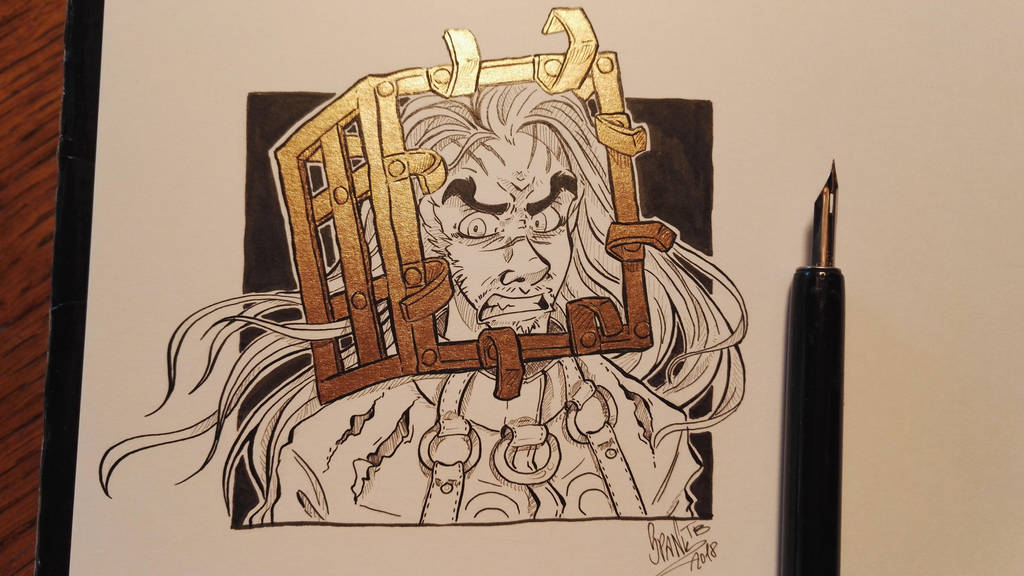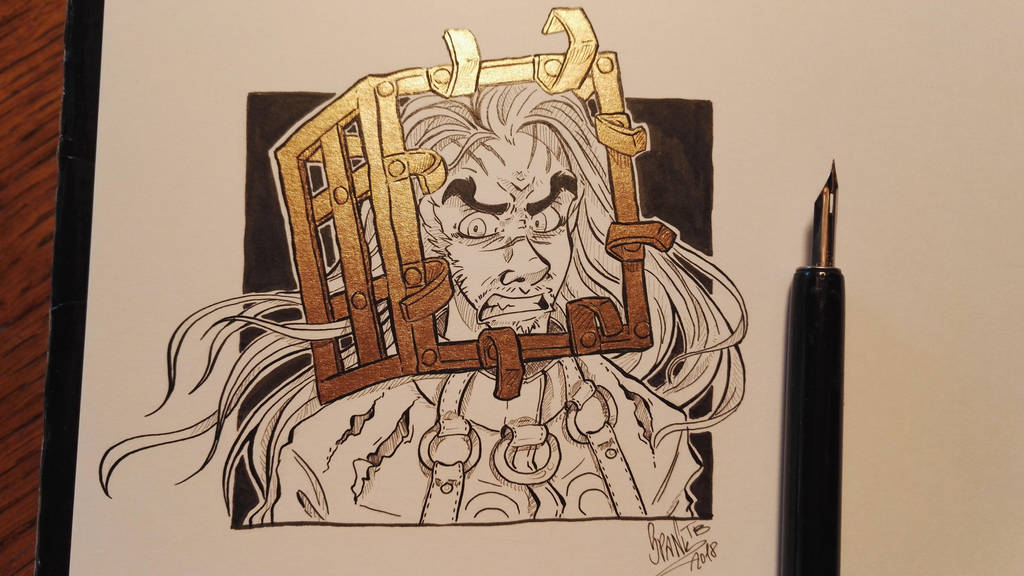 Watch
Maybe someone still knows this movie 👍 really liked the remake!
💀 Tyler was a nice fit for this. Not only because of the beauuuuutiful hair!

The gold ink adds a lot of really cool dimension! Really awesome work!!!!!!
Reply

thaaanks so much! I totally dig that color too <3 finally I found exactly what I was looking for
Reply

ooohhhh thirteen ghosts!!!! I didn't know there was a remake?! <333
LOVE THAT DRAWING, your inking skills are SWEET AS HECK
Reply

thanks a bunch!! the 2001 movie indeed is the remake <3 the original is from 1960 featuring that awesome ghost viewer "glasses".
Reply