2 days ago, I had brought Kaji, my dog, into the field where we usually go to. Everything was fine until Kaji started limping. my mother thought he had only sprained his leg but i wanted to make sure he was fine. So yesterday i brought him to the vet and found that he hadn't sprained his leg, but that he ripped his knee open... He now have to take painkillers and other pills to reduce the swollen pars of his knee... He has to go through surgery in order for him to heal now, although the total goes up to 4300$..
He has to go through surgery for his knee to be fixed otherwise he might get osteoarthritis into it and have his pay cut off...  I know I'm not very known here on DA and that not many people like me and stuff, but I'm asking for you're help... I'm asking for everyone's help, either its donation or sharing this journal, please help. Any amount will do.
My Paypal is
comcom_paradise@hotmail.com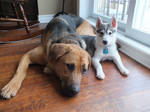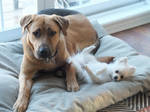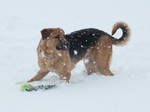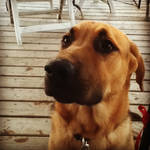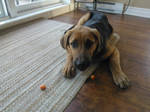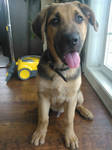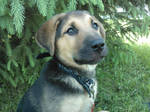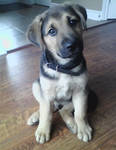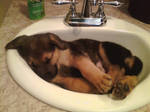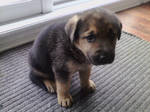 Help me help him get better...