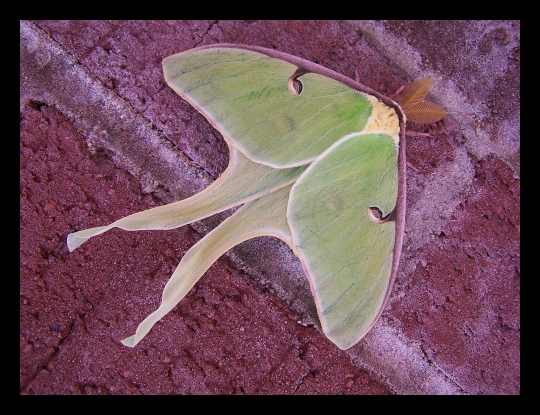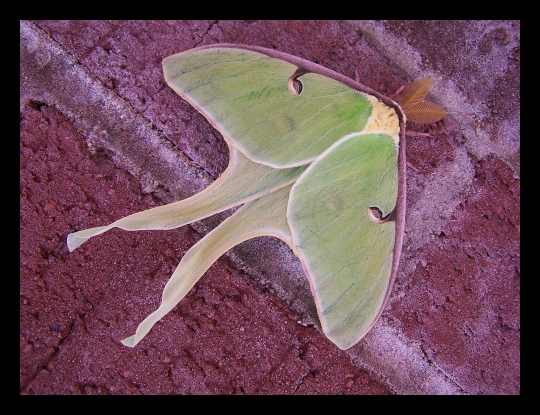 Watch
weird little fella, kinda looks like an airplane


Oh, a luna moth. They are so gorgeous.
Lovely photo.
Hugs,
Anj
Reply

I wondered what type of moth it was.
Reply

Yup... never saw one until I moved to Tennesee for a while and saw one there. They are gorgeous!
Hugs,
Anj
Reply


Quite a find! What a beautiful moth. Any idea what its called? It looks very large judging by the scale of the brick wall.
Reply

yes it was quite large & i have no idea what it's called.
i thought the little leafy things near the head were weird.
Reply