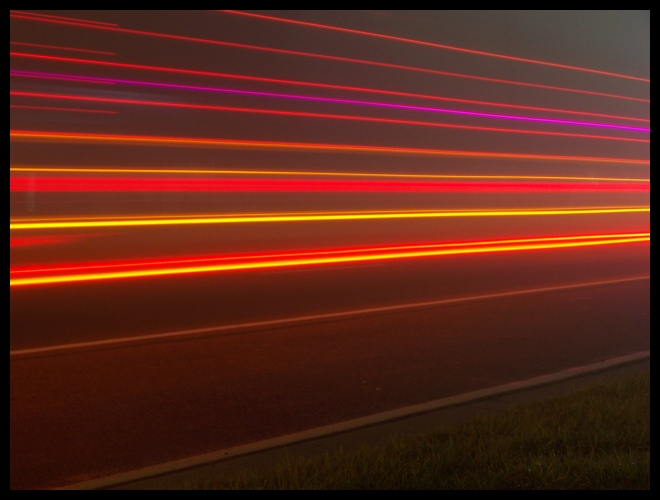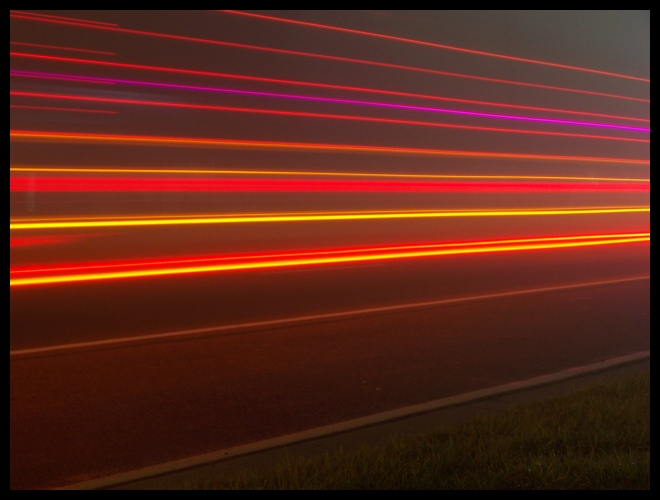 Watch

i personally have strong vocation for experiments with light, long exposures and etc. it's all about abstract forms here and colours. it's all about pleasing the eye, and you've done this wonderfully with this shot!
Reply

btw: thanks for the


Reply

thank you

this is the first camera that i've been able to do this type stuff with & i like it.
Reply

I like the lines of light they are so symmetric that they could have been drawn. With out the grass corner and increased contrast i think it would be a small bit better

What was the purple stripe? Nonetheless a good one.

.:.
Reply

the purple light was just another light on the side of the semi.
thanks for looking & for
your suggestion

Reply