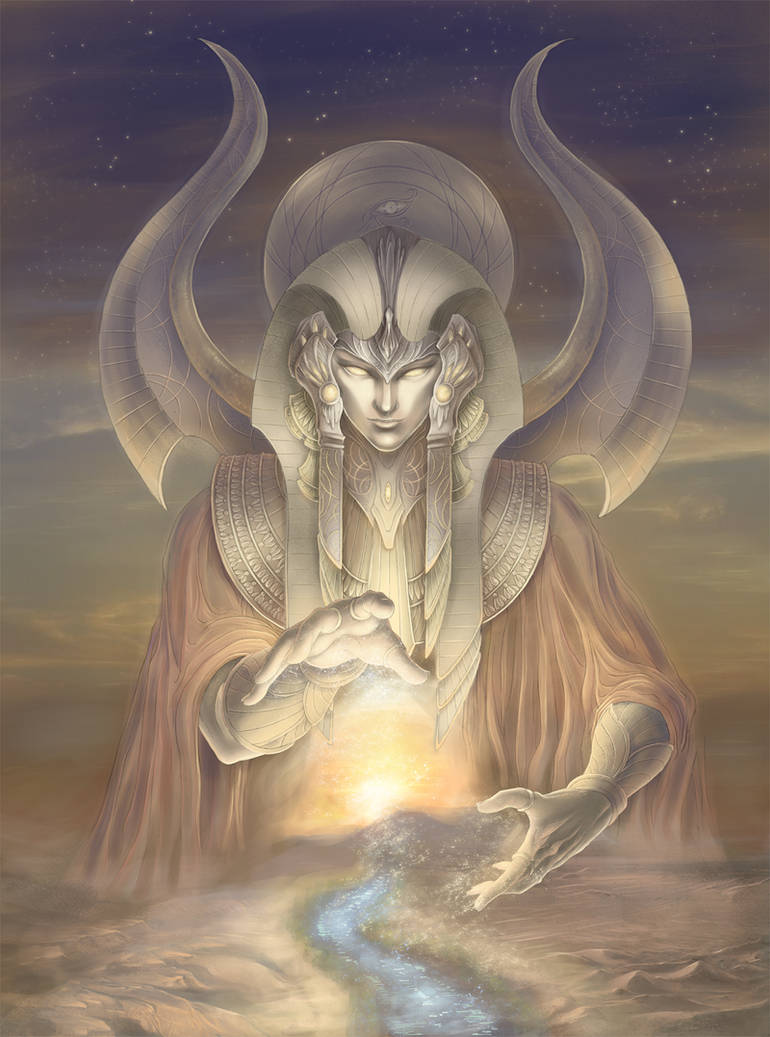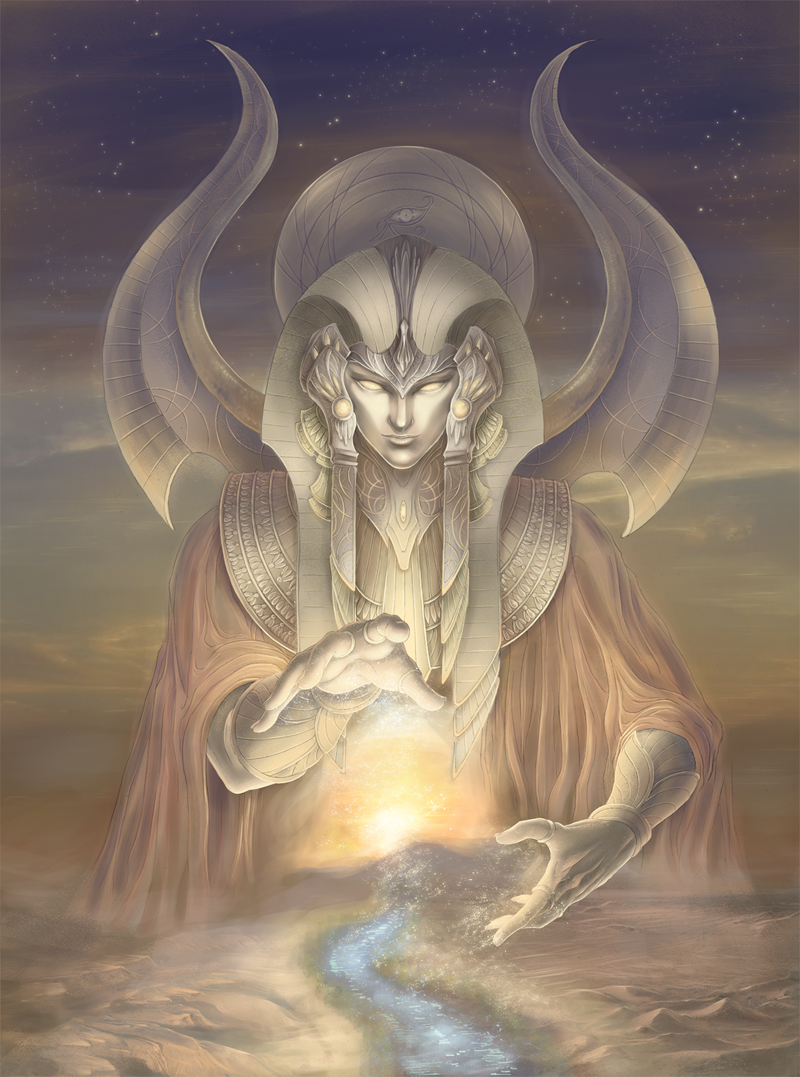 Watch
In the ancient Egyptian language, the Nile is called Ḥ'pī or iteru, it means great river.
Daily Deviation
Given 2011-04-13
Iteru
by ~
SpaceWeaver
.
~Poopgoblyn said:
"
I thought the illustration was spot on in it's design, and execution. He preserved the mystical and mythological elements nicely with a complex and very godlike design for the goddess. Without focusing too much on contrast, everything seems to blend very naturally
".
= AdigunPolack said:
"
In "Iteru", ~SpaceWeaver has successfully captured all the lush sacredness and wonder of Egypt most amazingly in its overall execution, making this one a thing of such sacred beauty with the magic of the sands that this picture so brilliantly represents! And, the details (from the dunes, to the character design and clothing, and to the very grains of sand that are sprinkled from that person's hands to create the land as well) as well as the captivating use of cool-to-warm colors are simply an incredible sight to for us to behold and be blown away by... this is quite an outstanding piece of work by the artist and it clearly shows!!!
".
*majcy92 said:
"
A wonderful work, full of details and with an amazing scene
".
(Suggested by ~Poopgoblyn , =AdigunPolack and *majcy92)
(
Featured by Atramina
)