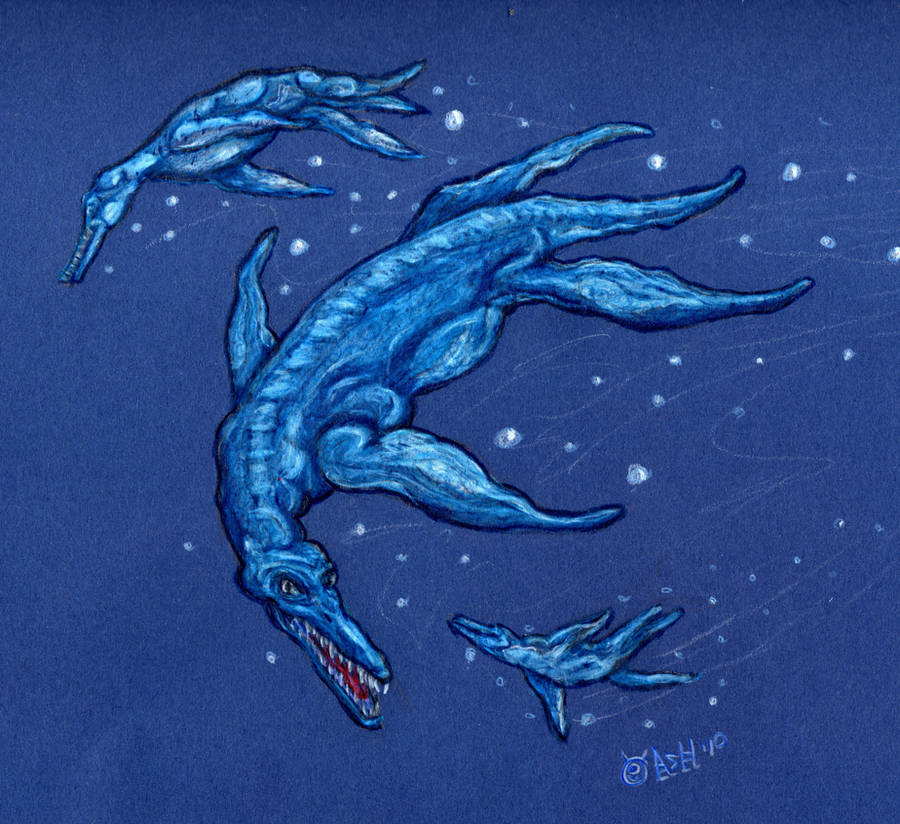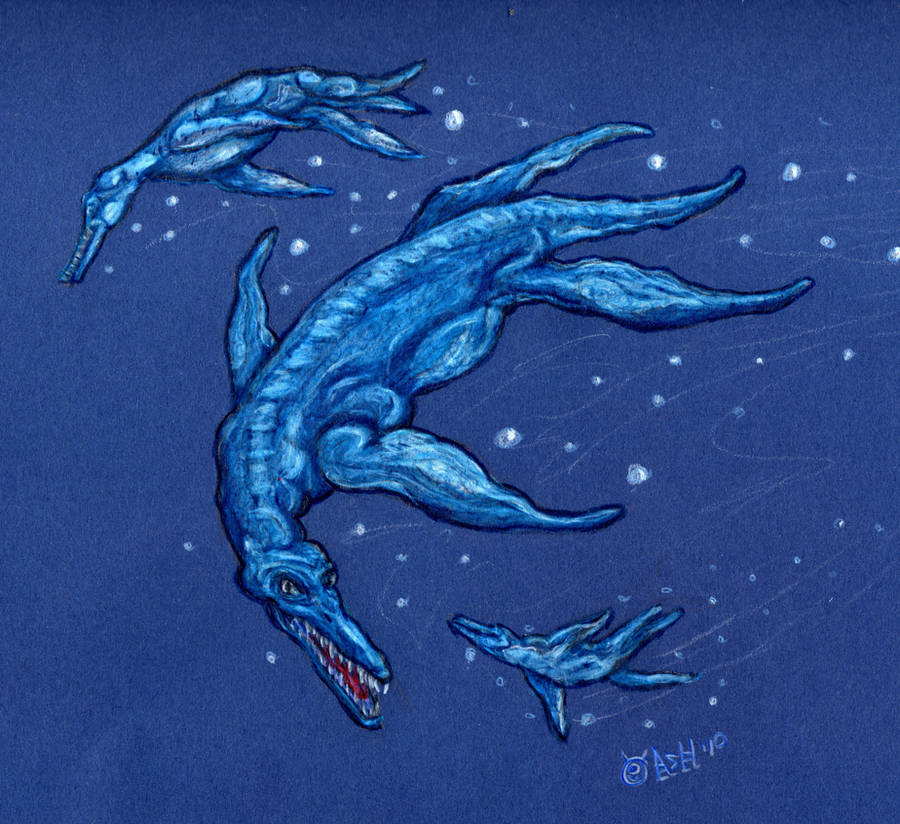 Watch
Also known as "Dolly," this Creataceous plesiosaur grew to over 10 feet, and was a fast and agile swimmer. They were such voracious eaters that they often swallowed their prey whole.

Beautiful

I love the composition. It flows so well!
Reply

I loove these species ! If the world was a better place, i would choose to study them, i just find themextremely fascinating ! Awesome work, great shading through concise blue color variation and wonderful poses of the beasties on the background

!
Reply

Thank you!

It is believed that they swam in families. My boyfriend grumbled when I was going to draw "Dolly" (the nickname for this species), but then he shut up after I made them more menacing.

Thanks for the fave, by the way!
Reply

Reply