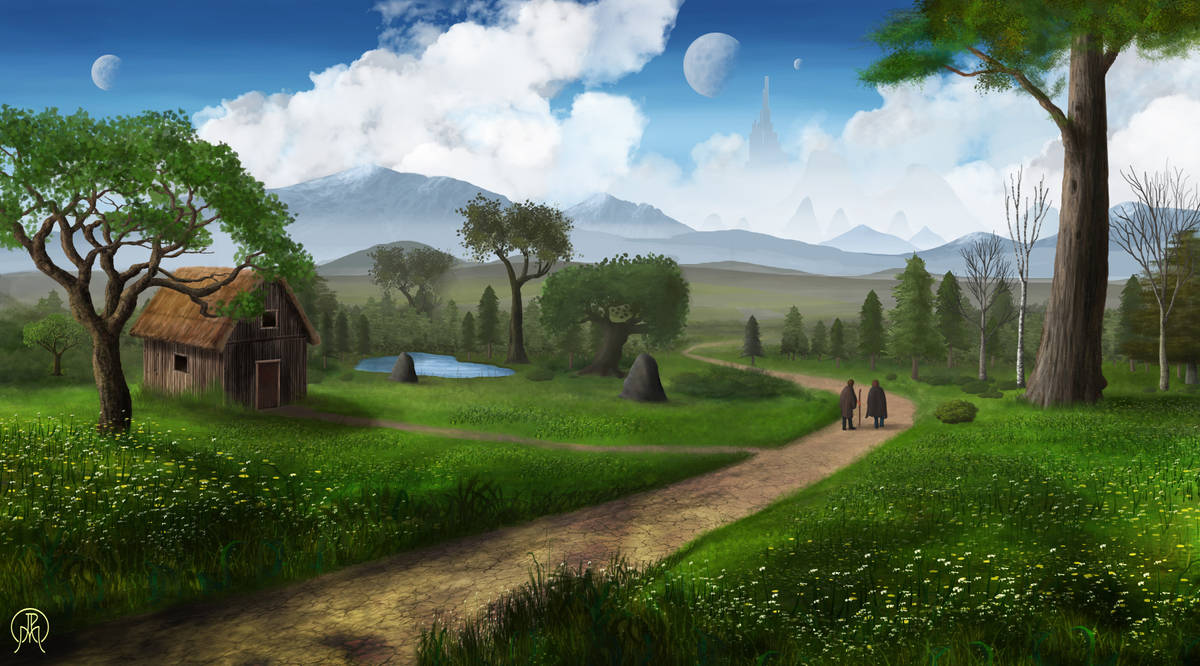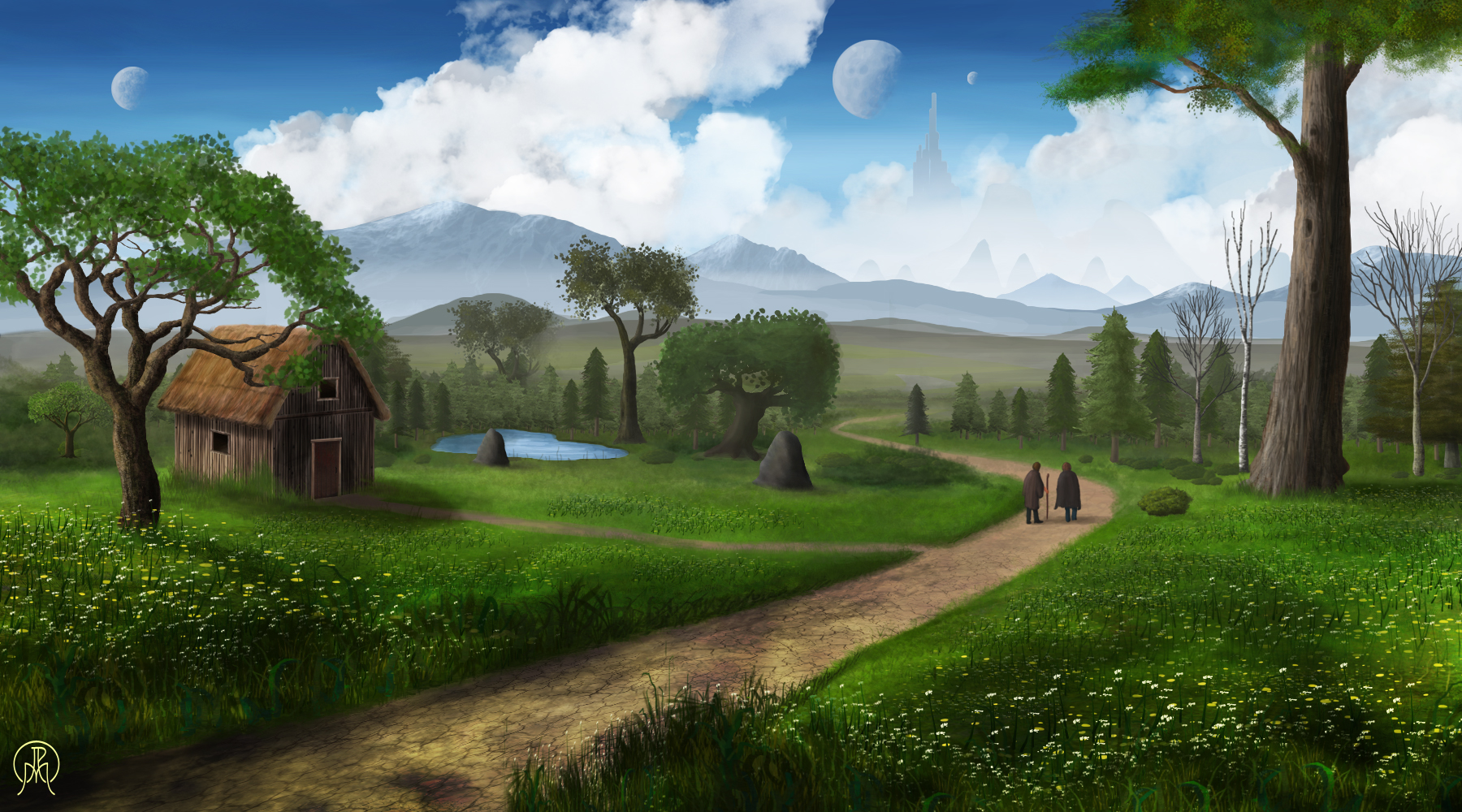 Watch
The earthy comforts of home recede as the pair step with purpose, and exchange lively tales to bolster their courage for what lies ahead.

Amazing!! I love the style!!
Reply

A wonderful art piece! I especially love the detail on the tall tufts of grass and the lightness of the clouds. While the presence of a wooden farmstead, three moons and the towering structure in the distance indicates that this is not The Shire, this picture still invoked the spirit of Middle-earth as well as this beloved quote from the film trilogy:

"Its a dangerous business, Frodo, going out your door. You step onto the road, and if you don't keep your feet there's no knowing where you might be swept off to."
Reply

Thanks! I definitely had Middle-Earth on the brain while I was working on this, having just rewatched all the LOTR movies. I guess it's an archetypal representation of that questing spirit that carries us forward to new adventures or just gets us through the day.
Reply

You may well be right about that, The Lord of the Rings has become so heavily ingrained into the wider subconscious that even unrelated books, films or TV find themselves invoking similar themes of that story in unexpected ways.
Reply

Reply

Reply

Reply


really beautiful art work

Reply