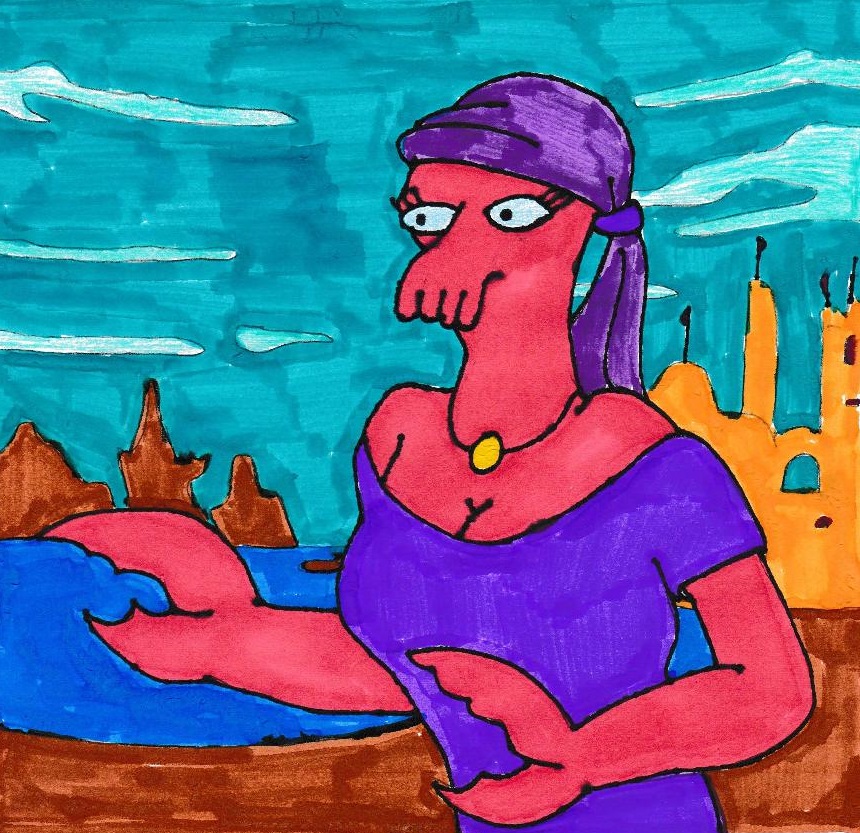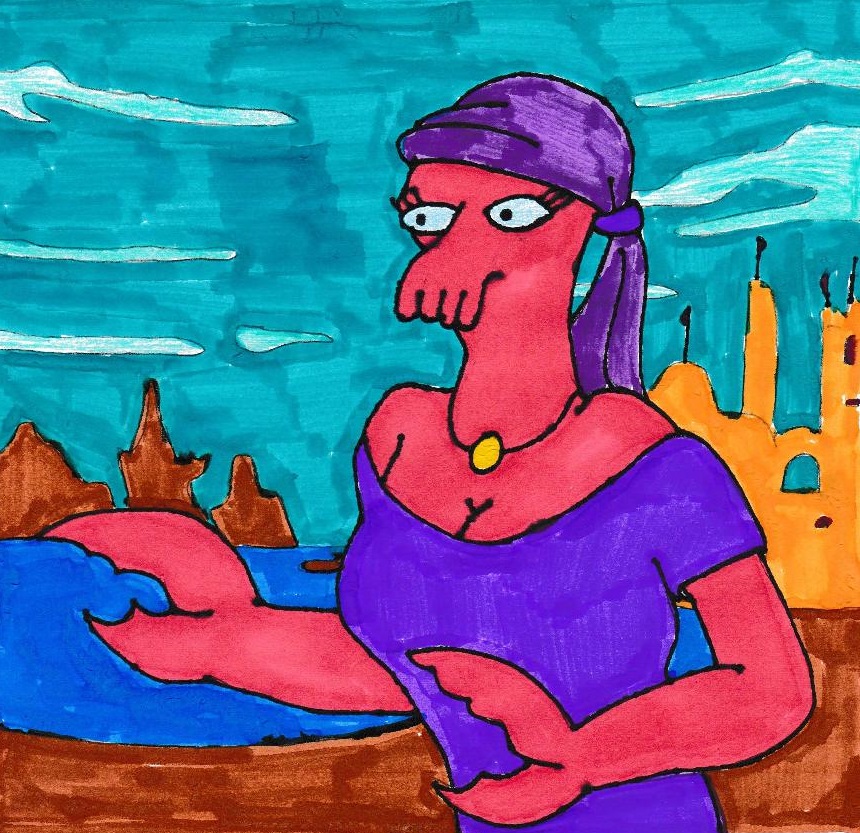 Watch
I drew another card from Futurama: Game of Drones, this time the one of Edna. Again, I was trying out my markers.

Edna is property of Matt Groening.
Reply

I remember her! The one Zoidberg fell in love with and then Edna forced Fry into having sex... oh lord

Reply

Very underrated character! Edna should have came back for a few episodes.
Reply

Reply

Edna died during mating in the episode "Why Must I Be a Crustacean in Love?", so that's why she never returned. However, it says on the Futurama Infosphere that she (or a female Decapodian strongly resembling her) made an appearance in "Into the Wild Green Yonder".
Reply

Yeah...

Reply