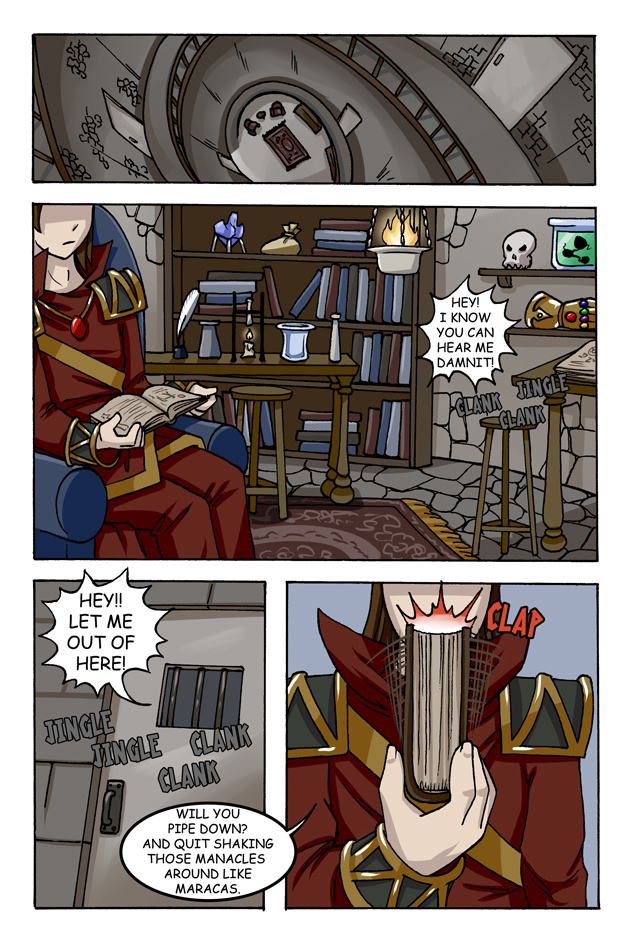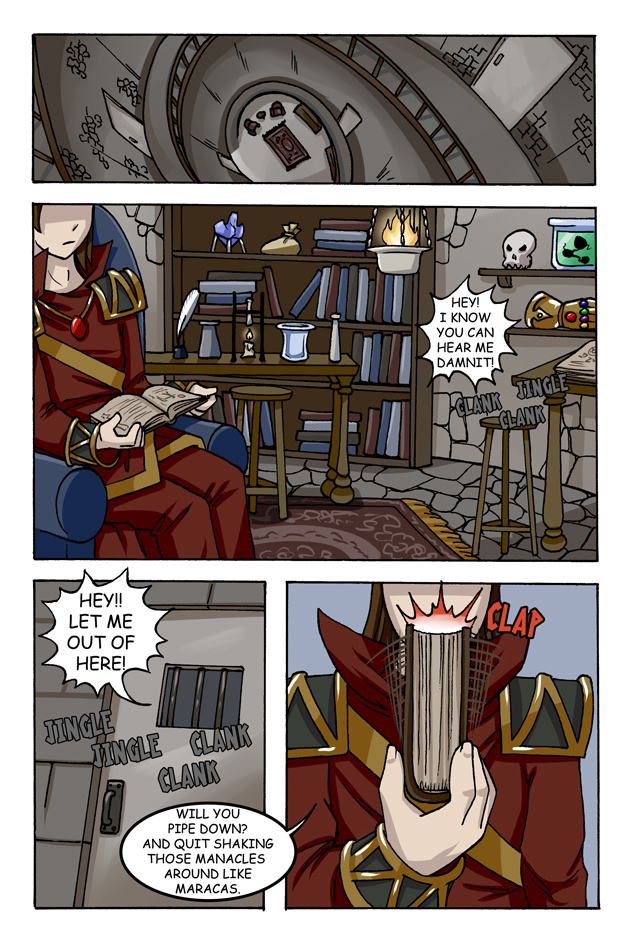 Watch
So at last we see what the strange girl in green has been running towards... or something like that

Reply

Nice detail in the background here.

That almost looks like the infinity gauntlet on the shelf - guessing this individual is not to be taken lightly.
Reply

Uh-oh, someone's already been captured?! Wonder who it is, though from what I remember the first instalment of this story I believe it's Laurel. Interesting change of attitude if it is lol.

NEXT TIME: ON SOZOKUREED'S COMIC!!!! lol, sorry, couldn't help it. Keep up the awesome work.
Reply

Of course its Laurel! I dont know if Raya would have been so eager to run through the forest in dress and heels to save anyone else =x
Thanks for the encouragement too
Reply

haha maracas. now she needs a spanish outfit to match that
Reply

I got that line from a girl who used to write comments for me, I miss her =x
Reply

Interesting

Reply

Is a little quiet so he can study too much to ask!?

Reply

Reply

You tell him sister, rofl (that sounded hilarious in my head)
Reply

Surprised she wasn't gagged

Reply