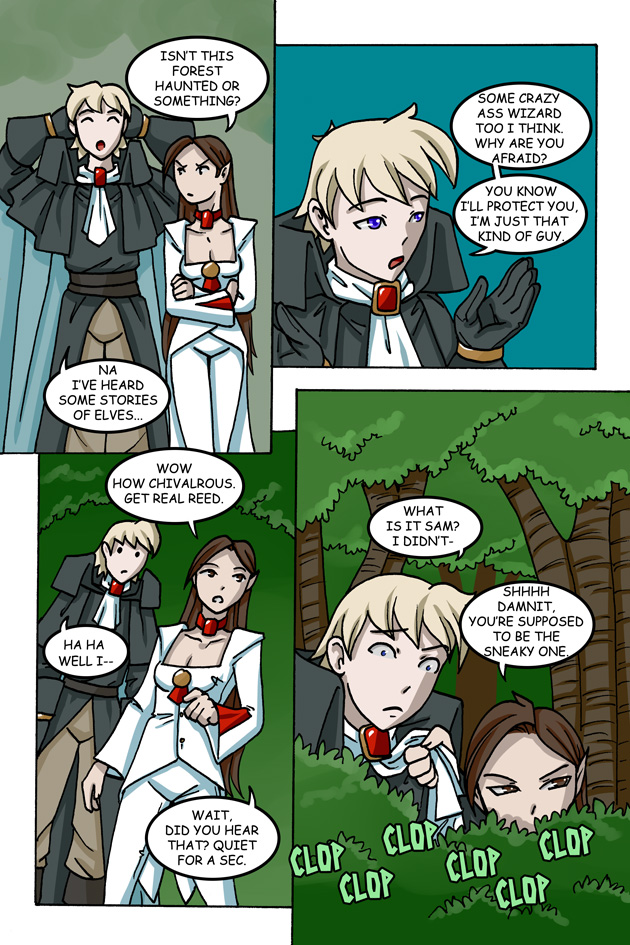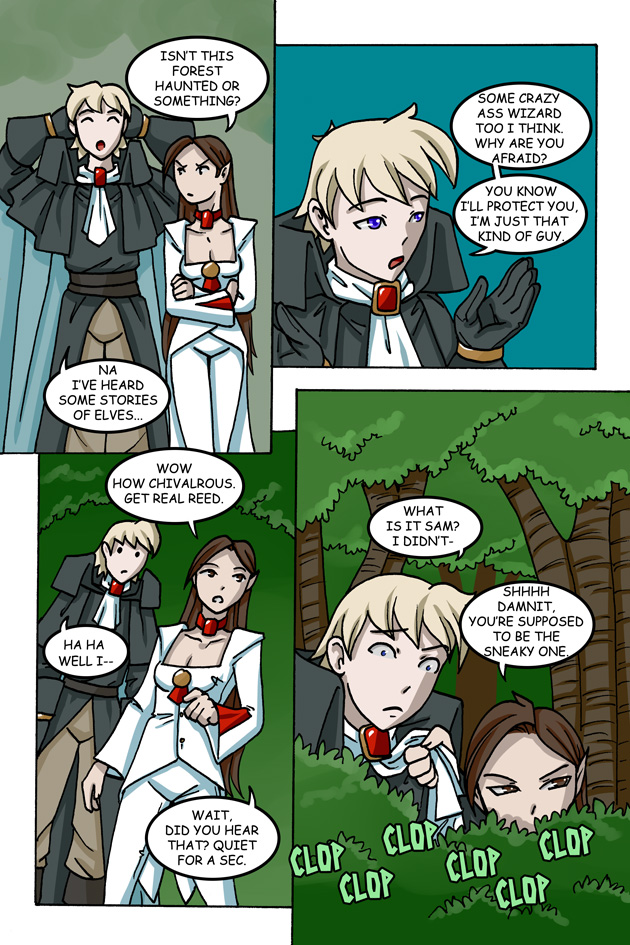 Watch
Reed is so nice =3
Wonder who that could be that they hear?

Reply

Reply

"Come crazy ass wizard too I think." What?
Reply

Oh, thats supposed to be 'Some' crazy ass wizard, I shall correct that!
Reply

Reply

Reed *may* be misreading Sam just a tiny bit.

Enjoying this so far! I was always wondering about all the characters' backstories.
Reply

Yeah, I guess starting from scratch makes it a little harder to fool the people who already know... but at least you can watch them grow all over again!
Reply

I'm guessing wooden shoes...or ponies...or both...man I love Shetland ponies *random thought*
Reply

=3 I do love the sound of wood... even though I guess on grass it would be more like MUSH MUSH MUSH lol
But it could be a pony!
Reply

I wouldn't say this to Reed's face, but I'm starting to suspect who wears the trousers in this party.

Reply

Reply