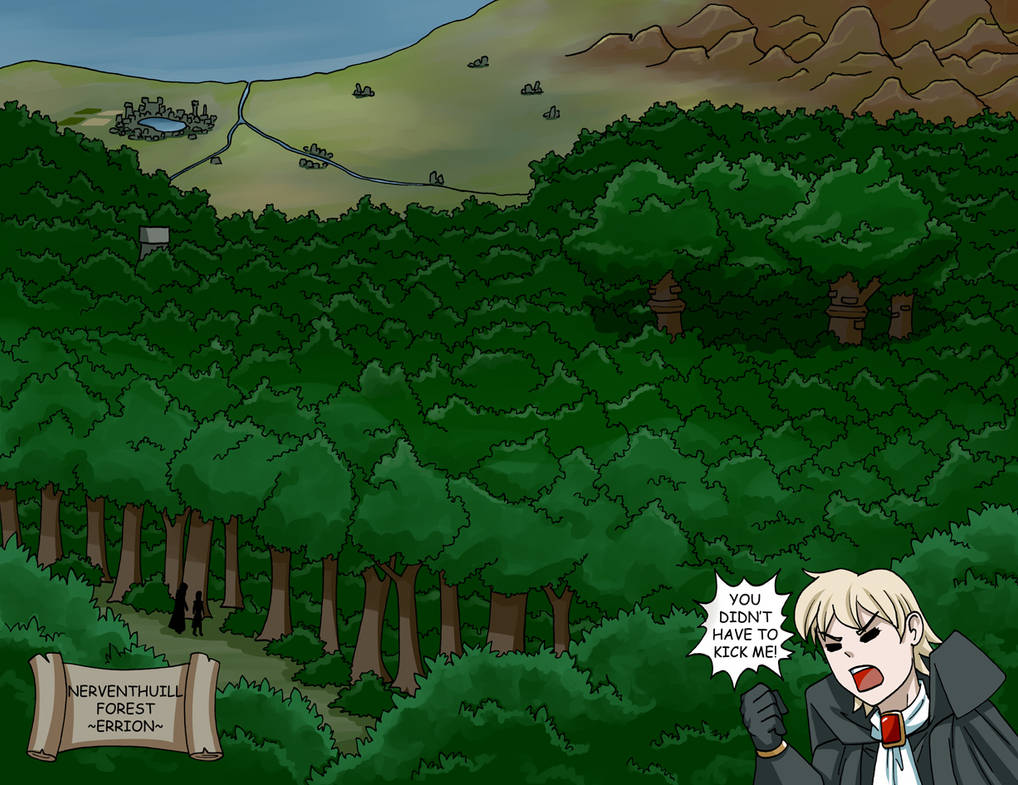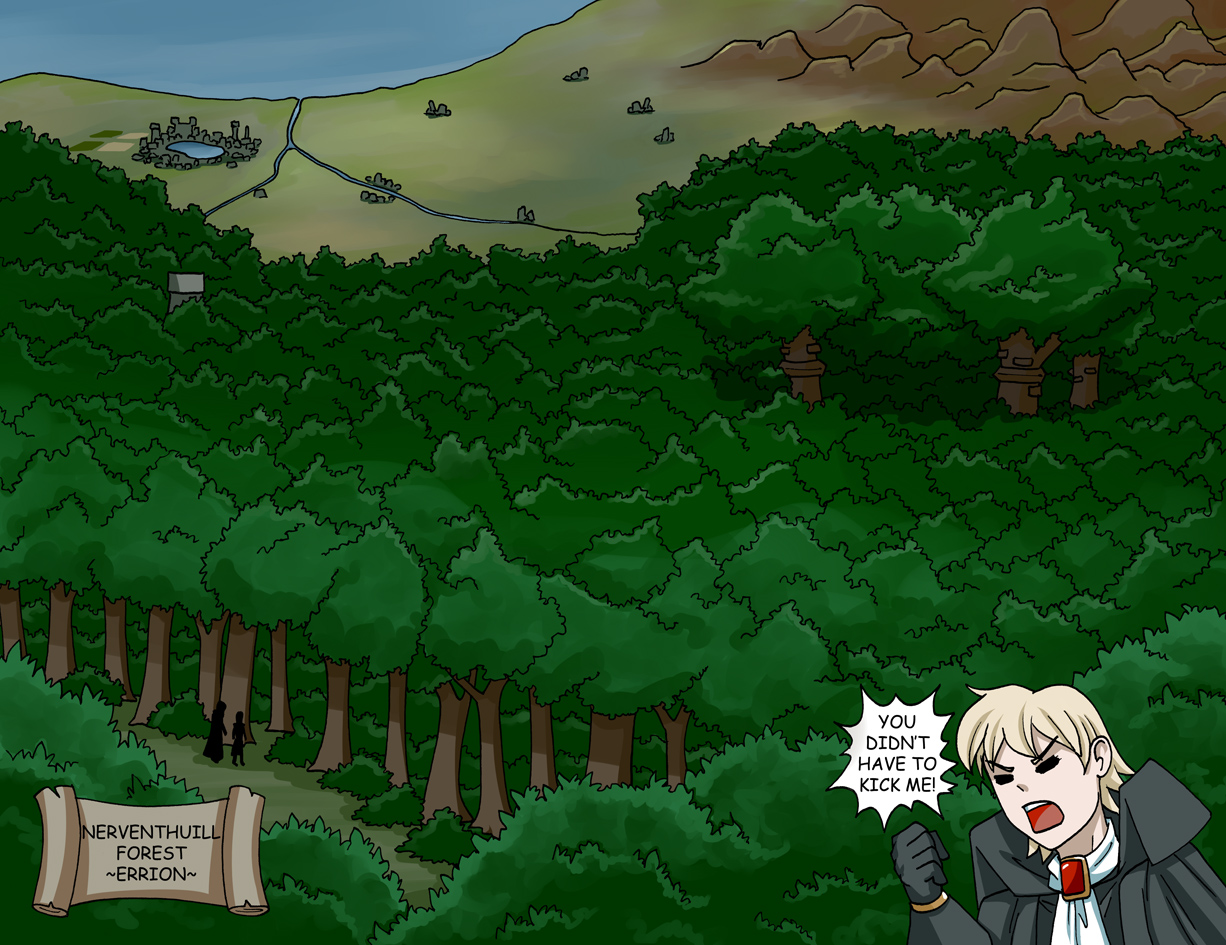 Watch
Two page spread... looks like our heroes are lost and... I hate trees x_x

Reply

I was going to say "man, this must have taken you ages", due to the number of trees. Then I saw your comment, and realised you were already well aware of how long it takes to draw a whole forest. x3 But still, it looks great.

I also can't help but notice several of the trees on the right look different somehow - I wonder if that'll come into play later.

Reply

Uggggg yeah I wanted the scene but it was way more fun to sketch than to ink or color ;_; and yes, it could be the setting for the story!
Reply

Yeah, I'll bet being kicked with her heeled boots must hurt!
Reply

true..being sam it coulda been a bucket of water reed! be thankful it was a poke wih her foot
Reply

Reply