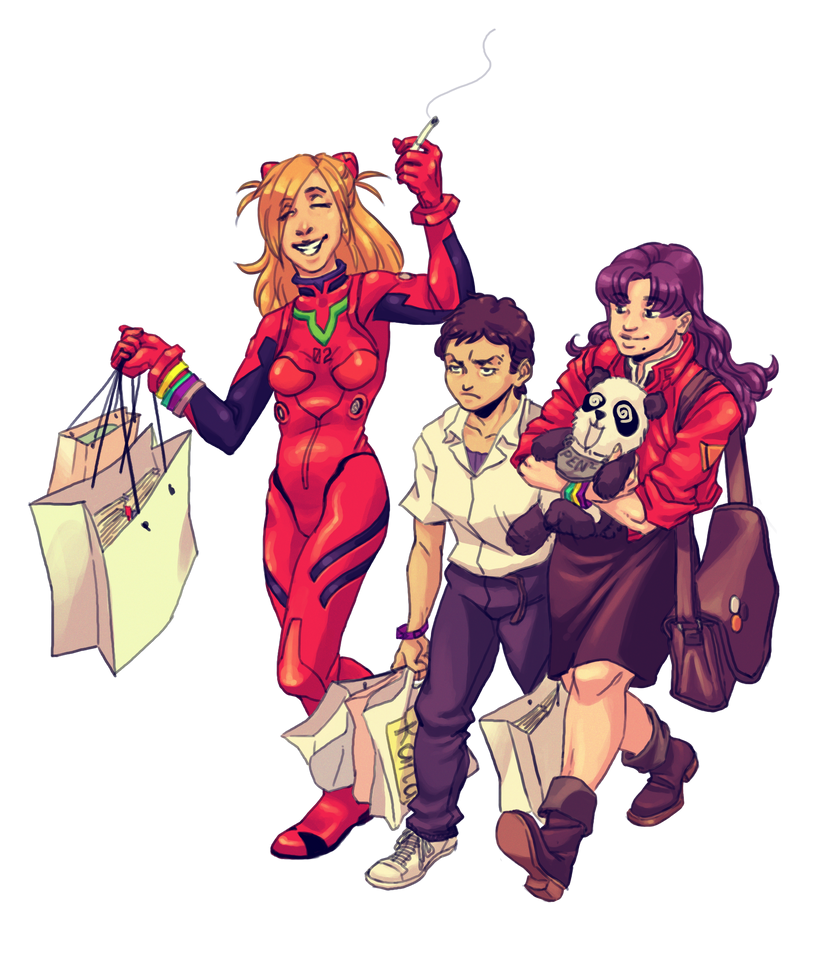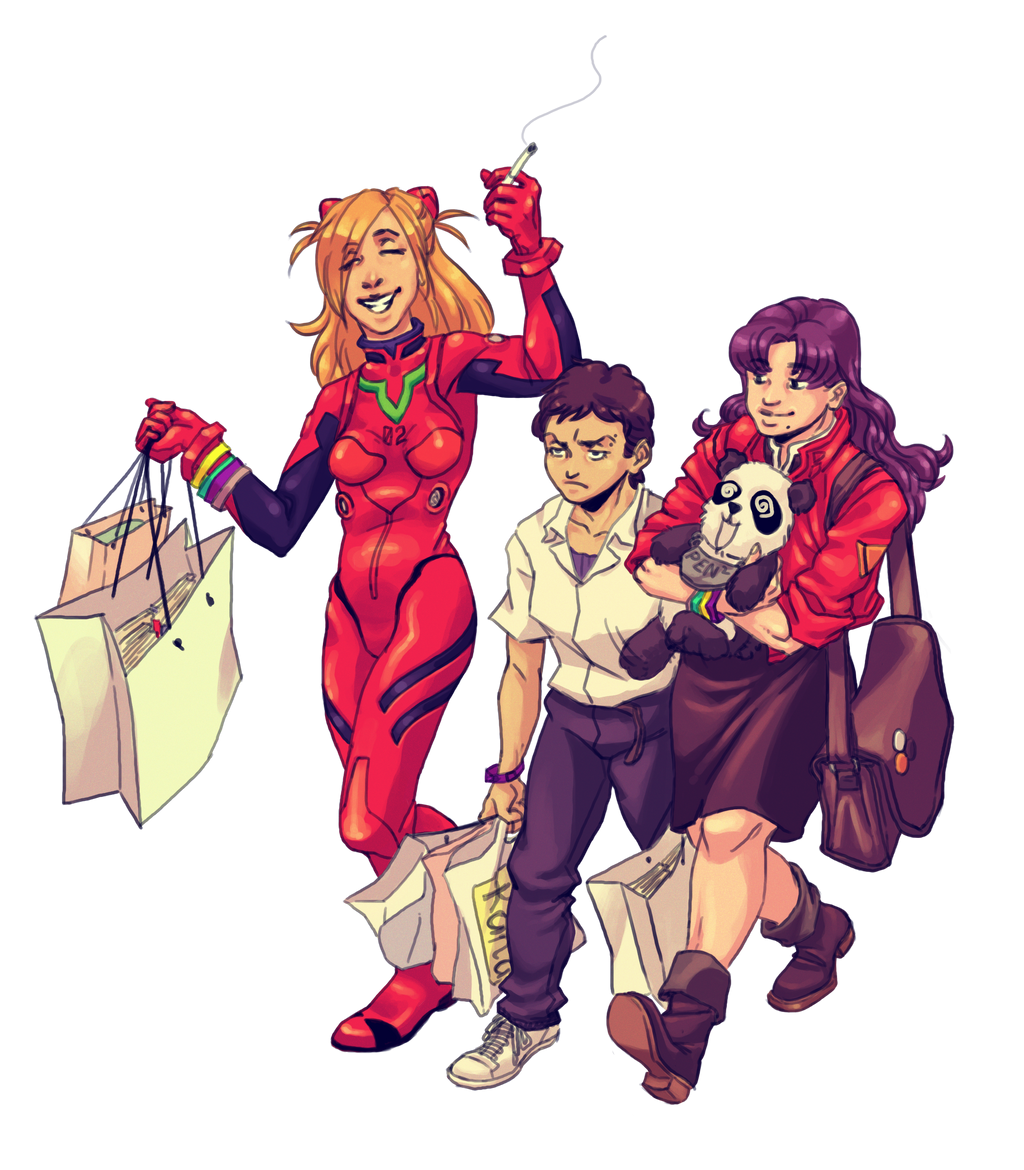 Watch
The awesome :iconsolkeera* asked me for a commission of her three girls from her equally awesome webcomic My Personal Angel. Here we have Sybille, Lisa and Albane with Swan in her arms as Asuka, Shinji and Misato with PenPen !
I had so much fun drawing those characters. You can read her webcomic here :
bishiland.net/mypersonalangel/
(english and french)

Je suis TELLEMENT ravie par cette illus, ça me met de bonne humeur chaque fois que je la regarde !!!

Merci encore Kima ♥ !
Reply

Et bien je suis ravie qu'elle te plaise ! >///////< de rien et puis si jamais tu as envie d'une autre commission, je suis dispo !
Reply

Oh bah merde, des persos que je connais xD Ça fait bizarre de voir les filles de Solkeera dessiné par quelqu'un d'autres, j'adore

Elle sont terrible mais...pauvre Lisa, elle respire la joie de vivre dis-donc x) (Sans parler de Swan-panda haha)
Ça déchire

Reply

Oooohhh ~ !!!!
Une commande par solkeera ?!!! La classe !!!! >w<

o ~
(J'adore les p'tits détails ! x3)
Reply

Merci beaucoup !
Je suis super contente d'avoir eut l'occas de dessiner ses persos de nouveaux !
Reply

Ah non, mais de rien hein'. ; )

Tu m'étonnes !
Et il y a tellement de fun dans son webcomic que ça doit donner encore plus de plaisir (à pouvoir déconner un peu dessus). x3 )
Reply

Héhé elles sont coool

!
Reply