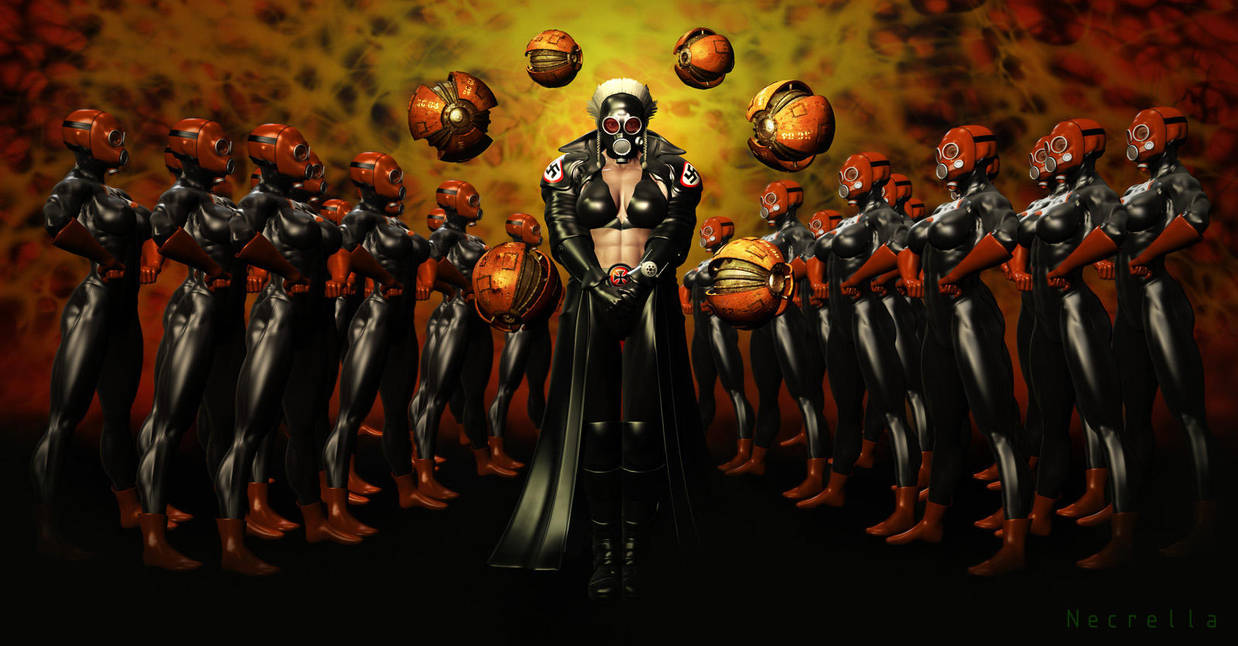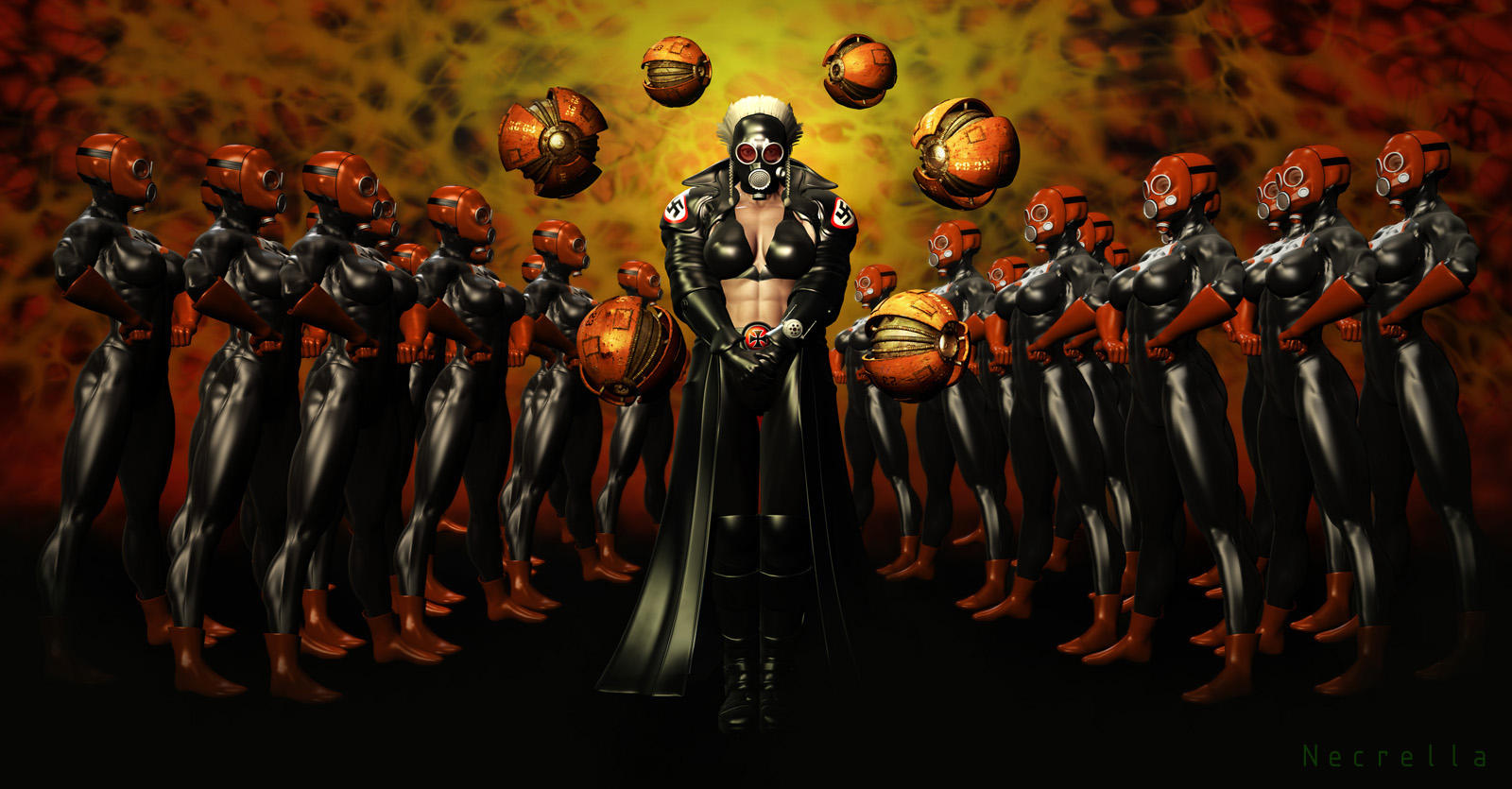 Watch
Genocide, with her growing army of chemically enhanced warriors, sends out drones to track and observe the heroes and villains of Angel Falls. She longs for the day she can unleash her forces, crush the Soviet Superwoman and bring about the dawn of the 4th Reich.
Artwork spectacularly done by

Character design by me. We both worked hard on her, design and concept and hopefully hit the mark.