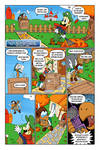 First -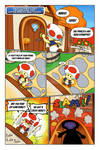 Previous - Next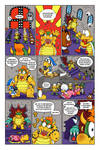 - Last
Totally unrelated to the comic, but would you believe panel 5 has no perspective lines?
Easily, but still. I can't work with perspective lines to save my life.
I'm currently VERY BUSY with comic works, so there won't be an Easter Egg contest for a little while.
Easter Eggs :

Toad has a Goombella case on his phone!

That specific Bowser's Keep design is from Origami King.

Mario and Luigi are quoting sleeping Mario's lines in Super Mario 64
Wanna Help support the comic?
Patreon!
Ko-Fi!
Image details
Image size
2100x3150px 4.63 MB