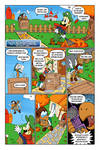 First -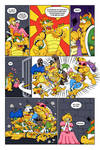 Previous - Next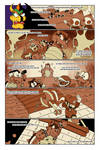 - Last
Iggy was originally going to be excited, but I decided to keep Wendy sitting on him from the previous page. Gabe liked it so much he suggested a calmer delivery of the line with a lovey-dovey face.

I'm currently VERY BUSY with comic works, so there won't be an Easter Egg contest for a little while.
Easter Egg :

the lil hearts coming out of Iggy are from Yoshi's Story!
Wanna Help support the comic?
Patreon!
Ko-Fi!
Image details
Image size
2100x3150px 2.96 MB
Oh crap! I am so sorry! I was looking for it in the next option. I didn't think to go to your profile. I feel stupid. 😅

Sadly I gotta do these manually and sometimes it slips cuz I also gotta post it on several other platforms, then advertise it. Gonna fix it now.