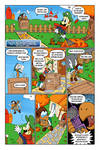 First -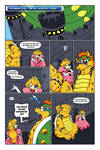 Previous - Next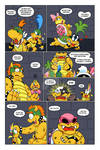 - Last
Rendering all these Koopalings was equally tedious and incredibly fun!

I'm currently VERY BUSY with comic works, so there won't be an Easter Egg contest for a little while.
Easter Egg :

The keyhole is shaped like the ones in Super Mario World. okay it's a default shape, but how many dang Easter eggs can I squish in such a small setting? hahaha!

Yes, we are using Iggy's modern hair, and the Koopalings' modern colors. Deal with it.
Wanna Help support the comic?
Patreon!
Ko-Fi!
Image details
Image size
2100x3150px 4.12 MB