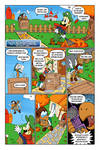 First -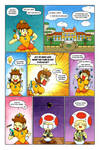 Previous - Next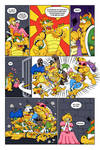 - Last
And just to contrast, this page was actually super easy to render compared to the previous one.

I'm currently VERY BUSY with comic works, so there won't be an Easter Egg contest for a little while.
Easter Egg :

Yes I DID manage to squeeze one in such a small setting! The way Bowser cries on panel 5 is how he cries in Super Mario RPG : Legend of the Seven Stars!
Wanna Help support the comic?
Patreon!
Ko-Fi!
Image details
Image size
2100x3150px 2.6 MB