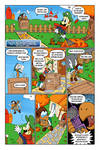 First -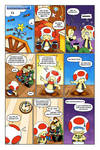 Previous - Next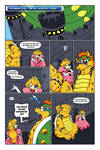 - Last
OMG THAT PALACE TOOK FOR-EVEEEEERRRRRRR

I'm currently VERY BUSY with comic works, so there won't be an Easter Egg contest for a little while.
Easter Eggs :

The clouds are Biokintons. or at least the types of cloud Biokinton used to hide behind.

Daisy has a Nokobon on her phone.

The Sarasaland Palace is the one found in Daisy Circuit, Mario Kart Wii.

Yuuuuup, Thaaaaaaat's a Raphael Raven in panel 7.

Return of the light bulb from General Guy's tank, Paper Mario 64
Wanna Help support the comic?
Patreon!
Ko-Fi!
Image details
Image size
2100x3150px 5.08 MB