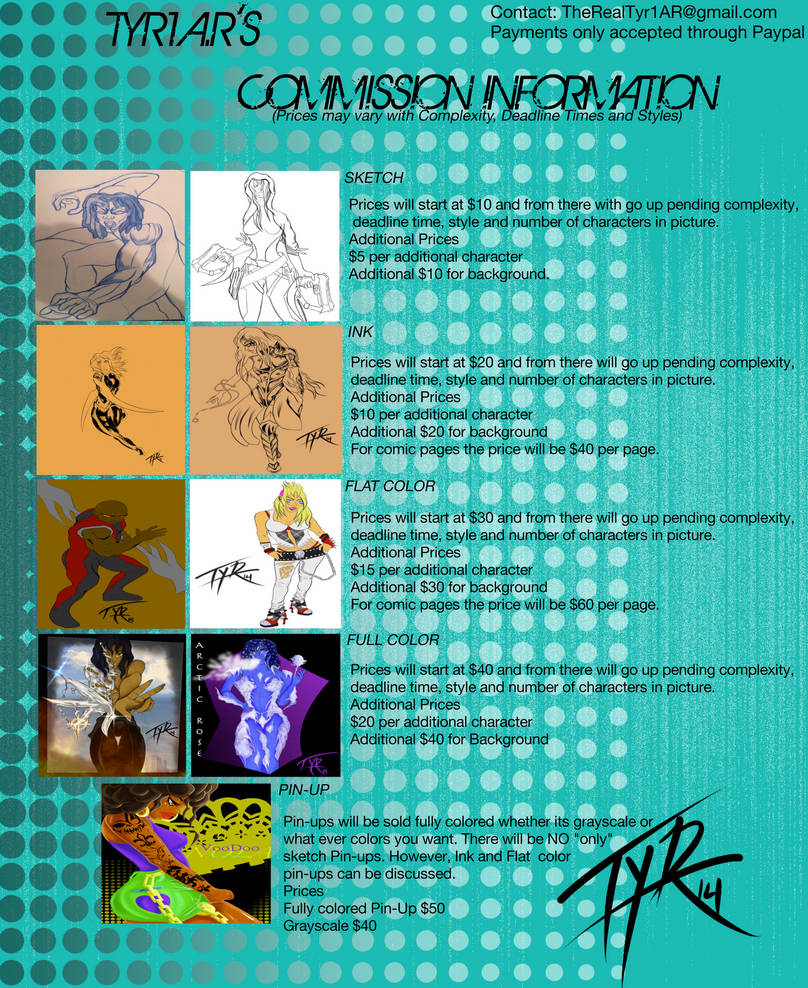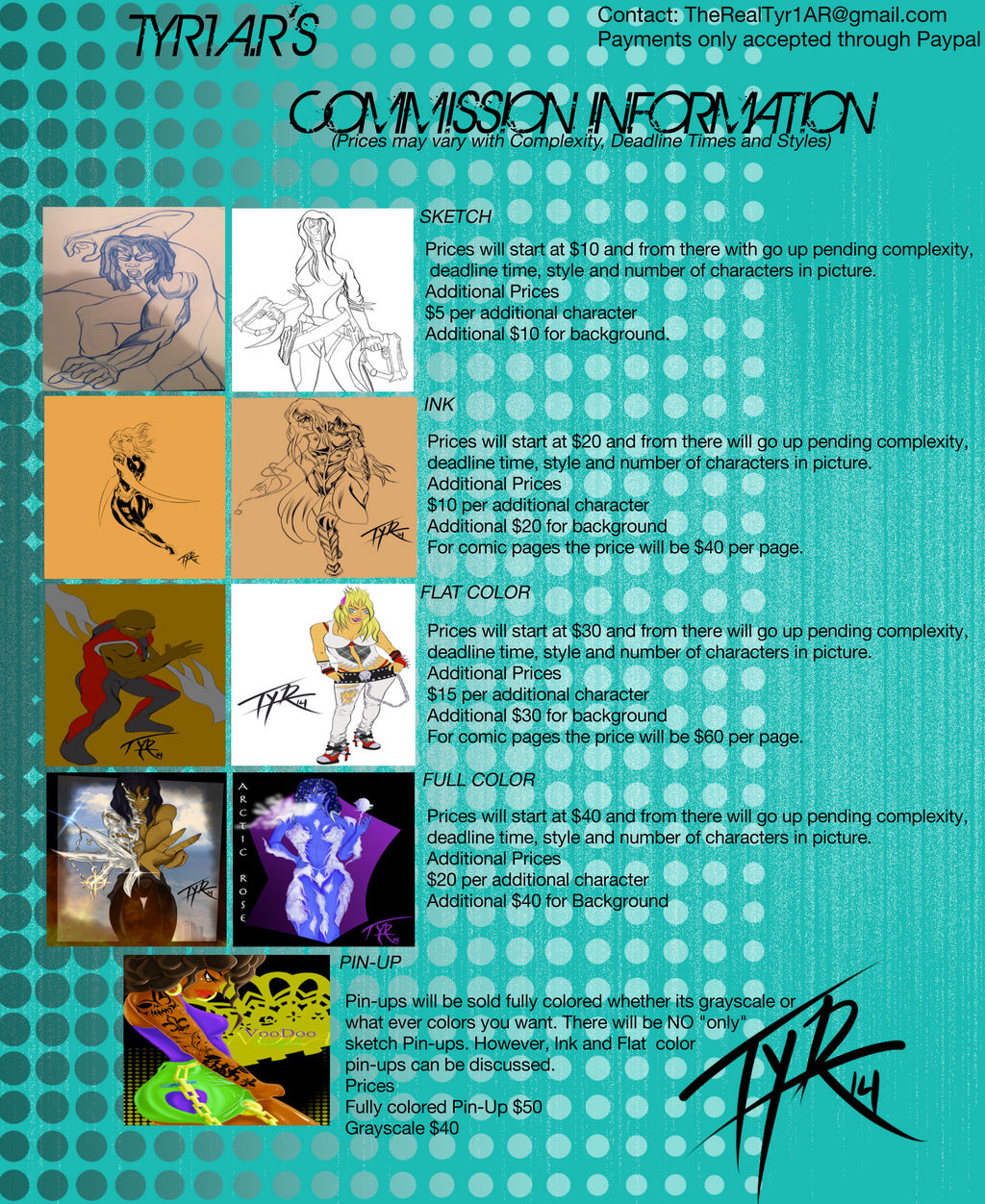 Watch
IF you would like a commission done by me, either contact me by note, here on DA or send me an email at:
TheRealTyr1AR@gmail.com.

Please be descriptive on what it is that you want. I don't do:
full nudes,
child porn,
furries (because I haven't really tried to draw a furry, its on the to do list though! Who knows your character may be the first),
Intense Pornagraphy...you know what I'm talking about,
Mainstream characters
I would rather draw your OC. However, if its a main stream character you want...we will talk about it. Otherwise, whats on the commission sheet stands!