Hello,
I regret to bear bad news, but your art was stolen and is being sold at present as quills.
For more info, check out this journal here for link and details because many artists were affected. Please, be aware that you might need to browse through the website yourself, because sometimes there are more than one product used that bear your art.

Stolen ArtUPDATE: THEY JUST REMOVED MY ART SECONDS AGO! OMG, I'M SO HAPPY! I'M NOT SURE ABOUT THE OTHER ARTISTS, BUT I WILL KEEP THIS LIST UP UNTIL THAT SITE REMOVES ALL OF THE STOLEN ARTWORK.
I STILL HAVEN'T HEARD BACK FROM CUSTOMER SERVICE. I LEARNED THAT CONTACTING THEM THROUGH THEIR MAIN WEBSITE IS USELESS. BUT...
I DID FIND THEIR MAIN CUSTOMER SERVICE EMAIL (IT WAS DIFFICULT TO FIND, I THINK THEY WERE TRYING TO HIDE IT):
support@blockofgear.com
I JUST SENT THEM AN EMAIL A FEW MINUTES AGO AND I DID RECEIVE CONFIRMATION THAT THEY GOT IT, BUT NOW IT'S JUST WAITING FOR THEM TO RESPOND BACK WITH THE PROPER RESOLUTION. IF ANYONE ELSE WISHES TO SEND THEM AN EMAIL TOO, THEN FEEL FREE.
I came across this on facebook: https://warmstuffs.com/products/dragon-quilt-q1902-02/
My art was stolen. The original is here: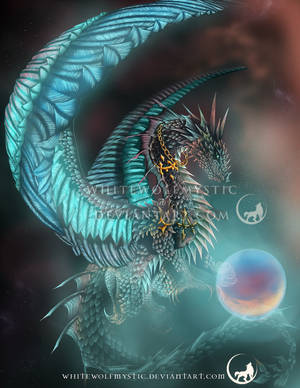 I've already reported it but if this doesn't get resolv
Your art being used in question in this product (possibly not the only one, so take heed and do a personal check of all their selection)
Stolen pic
Link to quill in question
warmstuffs.com/products/dragon…