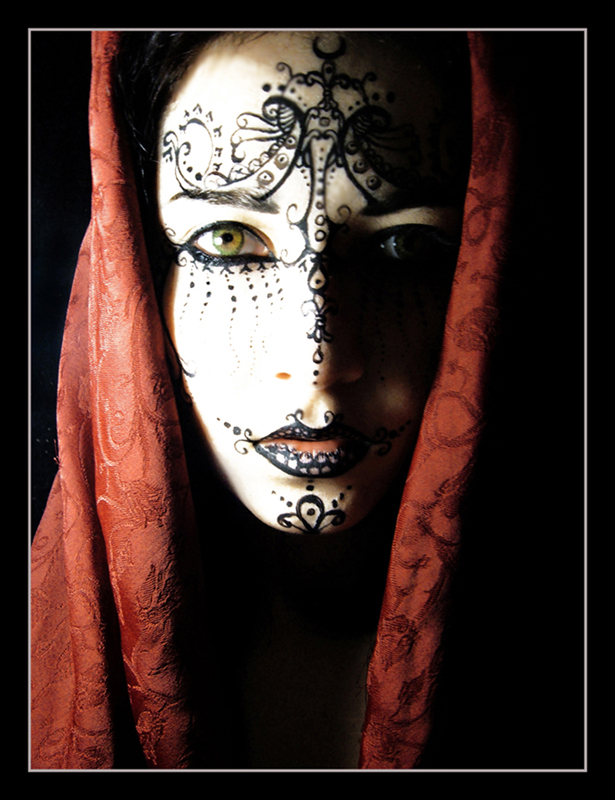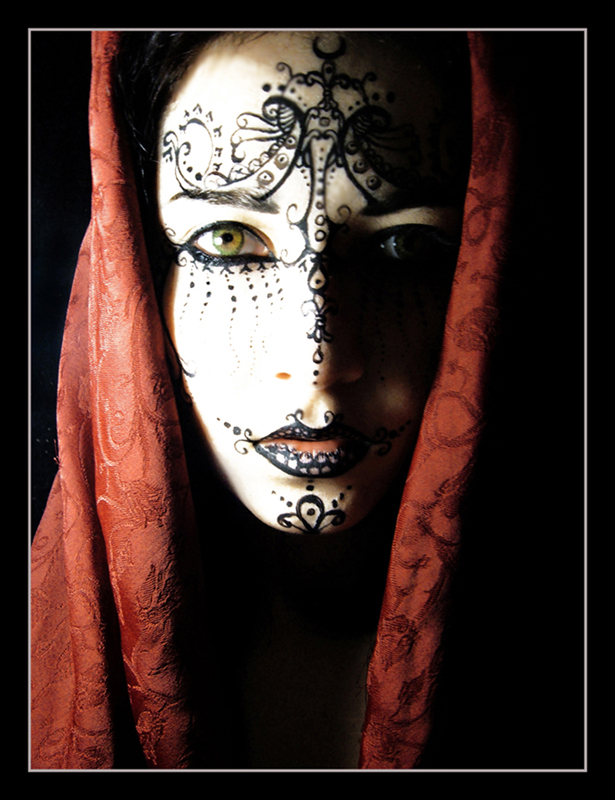 Enredados en mi rostro los filamentos del tiempo.

Wow que linda!!! esa diosa si que es excéntrica° me gusta mucho



Reply

Dioses si, y como me tomó tiempo hacerme todos esos borneos, un trabajo para una diosa, hahaha, gracias bella.
Reply

Preciosa pieza de arte muñeca. Me encanta no solo el misterio que evoca, sino la manera como todos los colores y detalles armonizan en perfecta sincronia, aunque no orden. Un caos sintáctico.
espléndido

Reply

Alguien me dijo en estos días que parecía una especie de vacija, visto desde lejos, y la verdad es que eso parece, no solo por lo ornamentado del rostro, sino por lo que tu dices, la simetría y la armonía, cosa necesaria en un jarrón.
Gracias bella!, te adoro

Reply

Ah, pero ya quisiera yo tener un jarrón así. Recordemos los jarrones "ornamentales" de mi abuela: rojos furiosos con millones de flores multicolores. Una fantasia de LSD

Reply

Deeply intriguing, exotic and quite mesmerizing. Excellent lighting and composition. This is very good work.

My only suggestion though is that you shrink down the size of the image a bit because it takes too long to load in full view.
Reply

Thank you very much, I was just shrinking down the size image when you told me to do it, synchronisms!, I will summit much more of my work here, I hope you to visit my gallery frequently, I'll also see your work.

Reply

Absolutely amazing

Reply