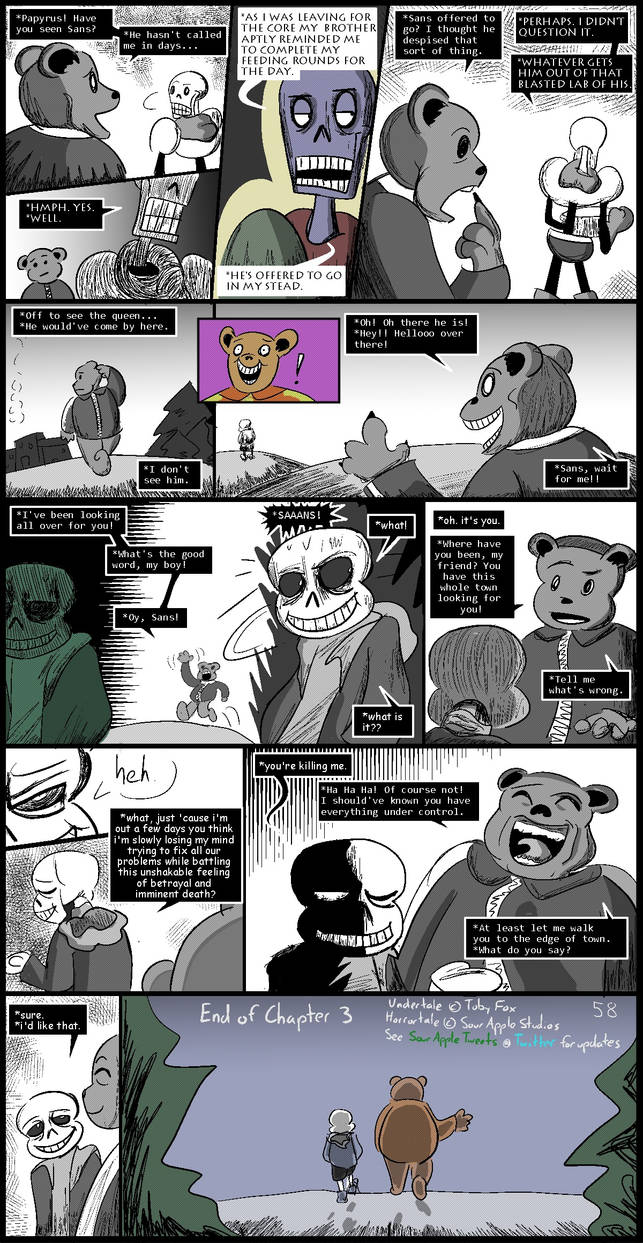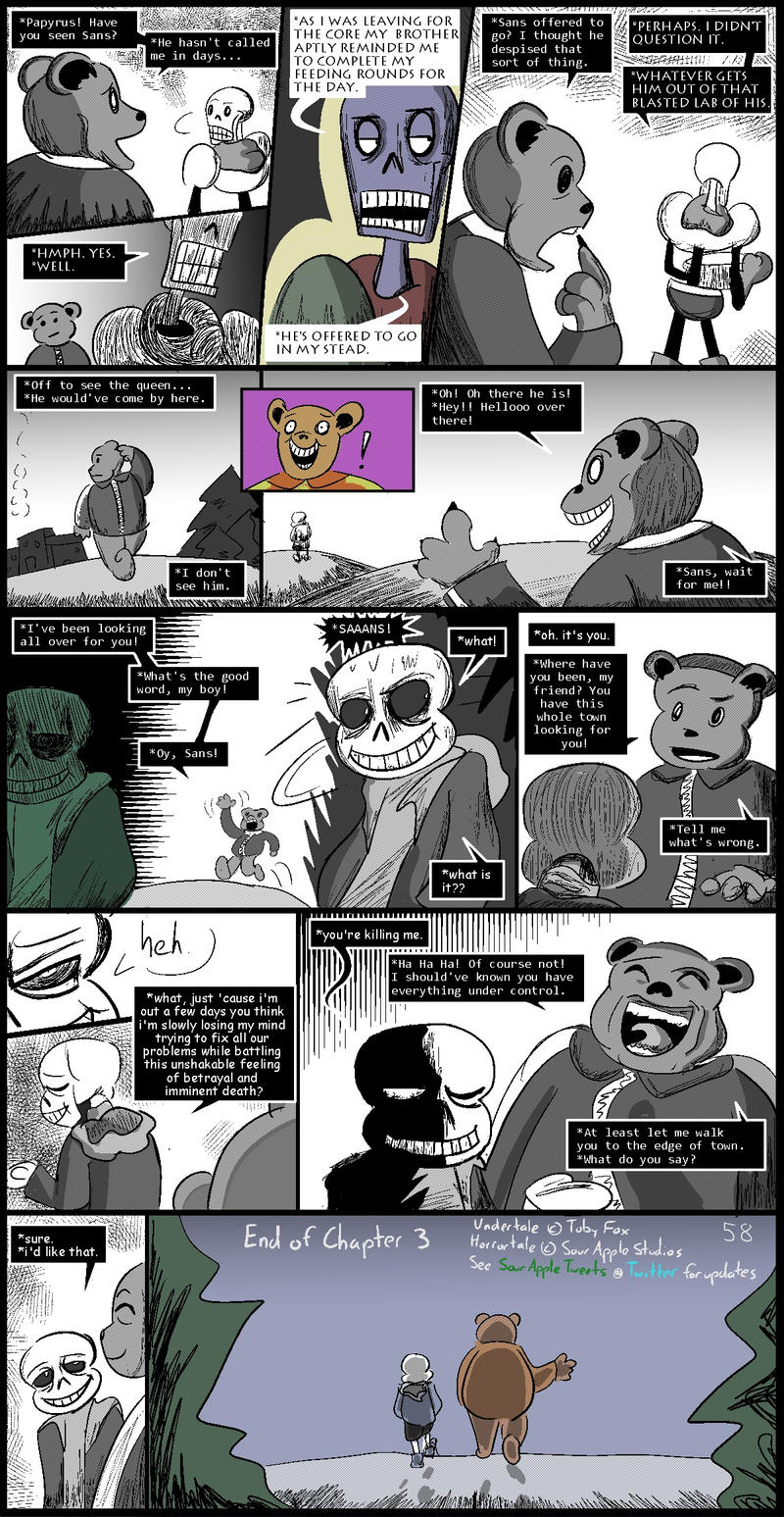 Sans faces his fears.
Next:
A Pleasant Walk
Prev:
A Desperate Attempt
Ne
w? View the first page
here.
Or check out the
ARCHIVES
If you're joining us in the middle check out the "
continuation
" of the above on this comic page (but be warned, it's got a real "before I was figuring out my style" vibe)
What, end of the chapter already? I'm as surprised as you, I never planned for this. But seeing what comes next it feels like an appropriate break before I release the 4th chapter. And yeah, this will be a few month hiatus :/ but check in at SourAppleTweets for changes in schedule.
(The next chapter will be a continuation of the History of Horrortale story).
PS: Yes it's the wrong page number

It will be fixed ^^'''