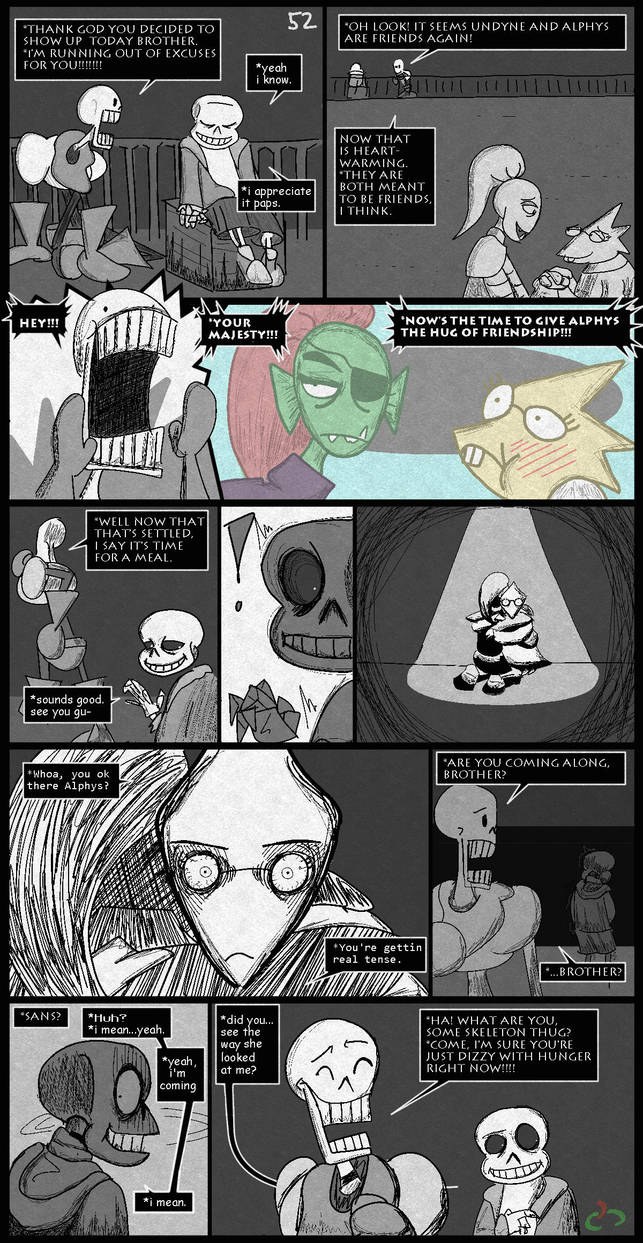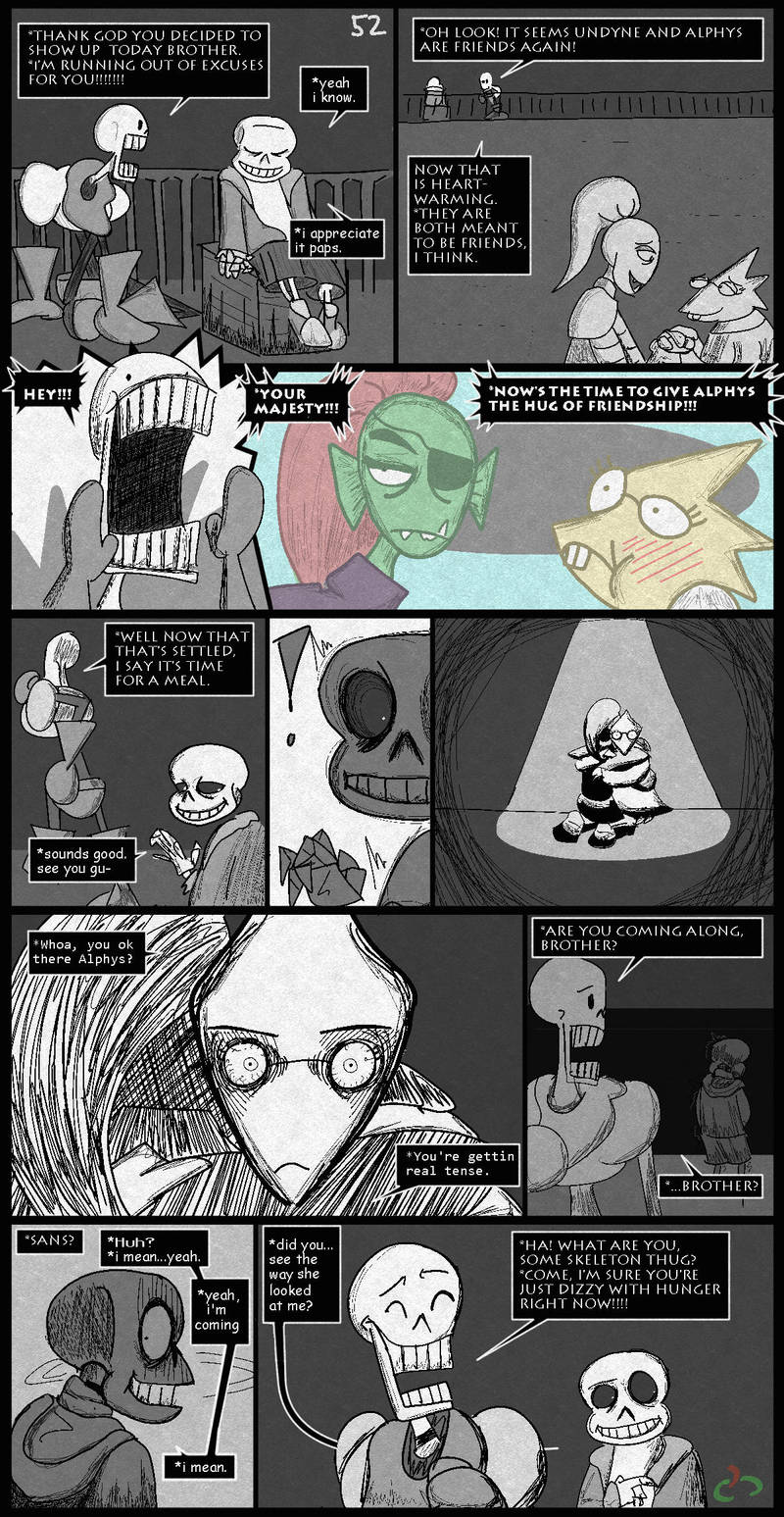 Watch
Something terrible is about to happen.
Next:
Time Passes
Prev:
Hidden Knowledge
New? View the first page
here.
Or check out the
ARCHIVES
*This isn't the "big release" but it's just been too long since a comic page

*
ALSO
: Polls are once again de-activated on my account, so I'll ask here.
-Should we continue the "Horrortale History" comic?
-Or should we check on Aliza for a bit?
Both stories will be told, but in different order, depending on interest. Thanks everyone!
*UPdate*: I'm beyond grateful for the ones who donated core membership, guys, what the heck!?? You're so awesome- thanks to you the polls are back and available here

DD
sour-apple-studios.deviantart.…