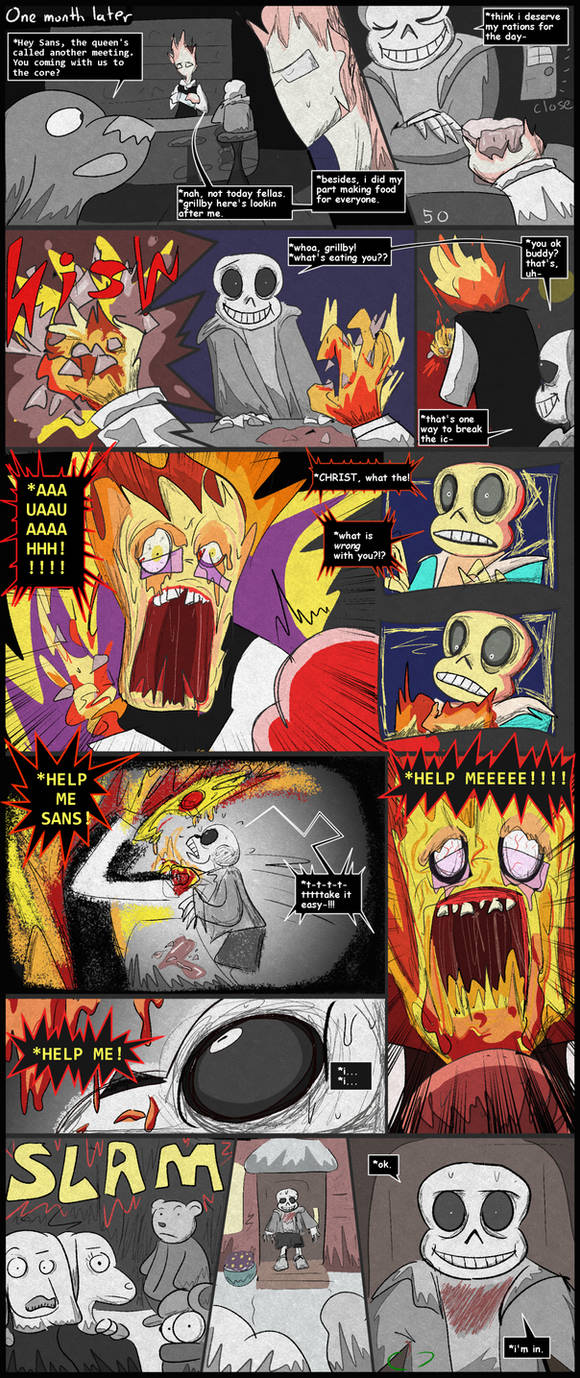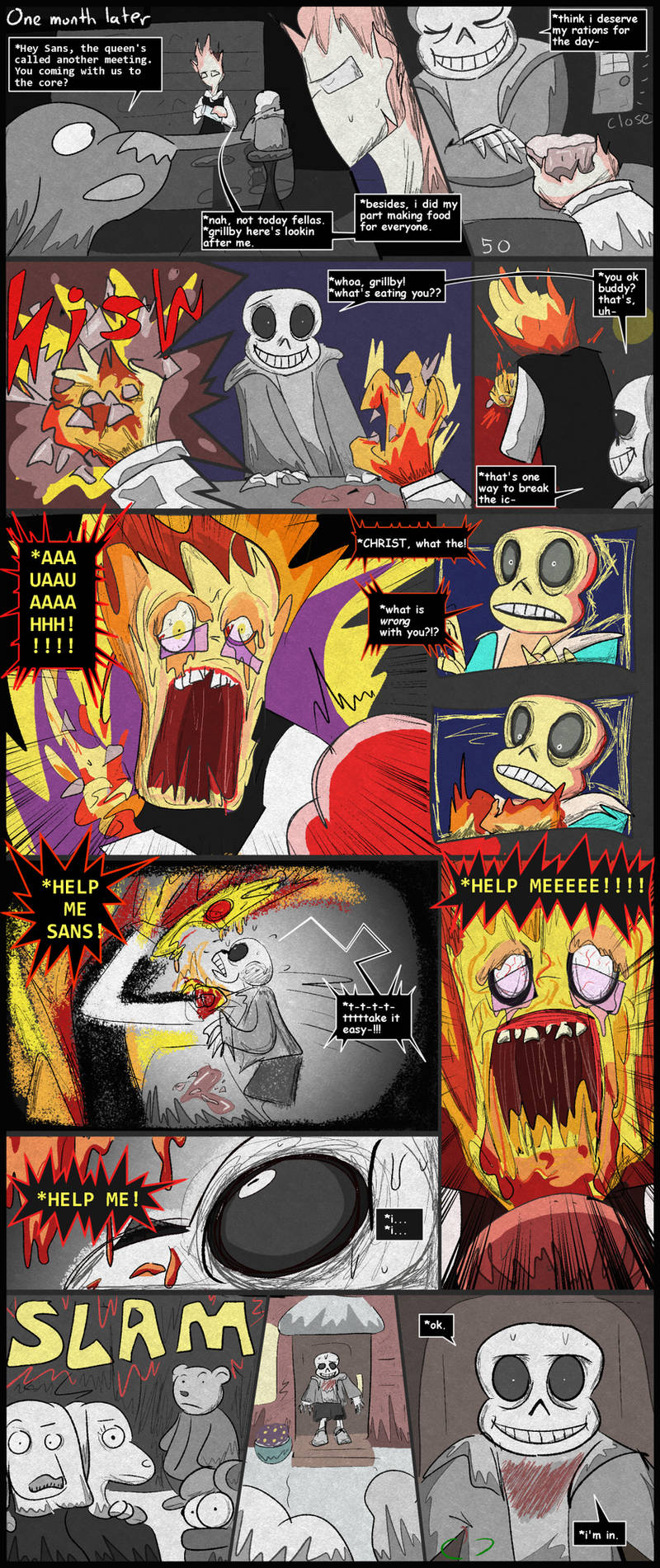 Grillby persuades Sans to join the team.
Next:
Hidden Knowledge
.
Prev:
Broken
New? View the first page
here.
Or check out the
ARCHIVES
(Thanks so much for waiting everyone. Check out my
Doki Doki parody
to understand why this took longer than usual

)
Author's Note:
Despite everything else going on in my life, I find myself completely dedicated to Horrortale and wanting to finish this story until the end. I think it's fair to give you guys weekly updates, but due to the amount of time put into each page, I can no longer keep that promise.
So! Some options. Would you rather have full color and shaded pages like these updated when I can (Ranging from 1-3 weeks), Or should I limit the coloring/shading to make weekly updates more consistent? Comment on the page as you like, but if you have a preference please share that too.
Thanks for understanding everyone, and for sticking by me

It means so much!