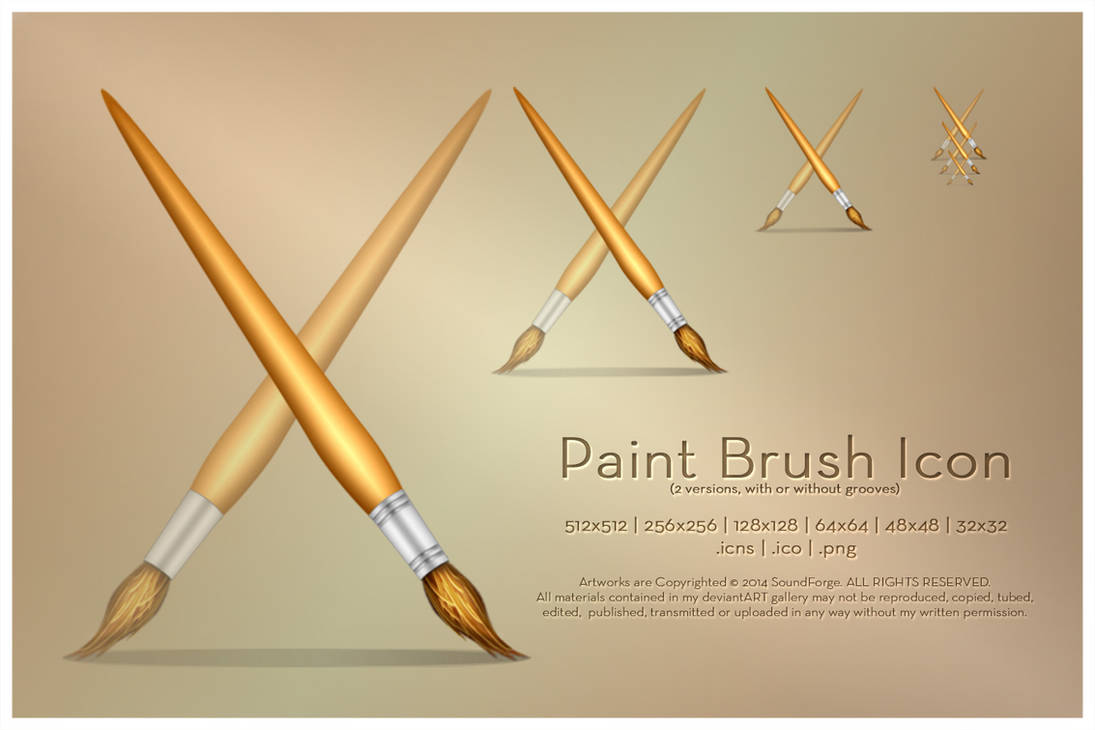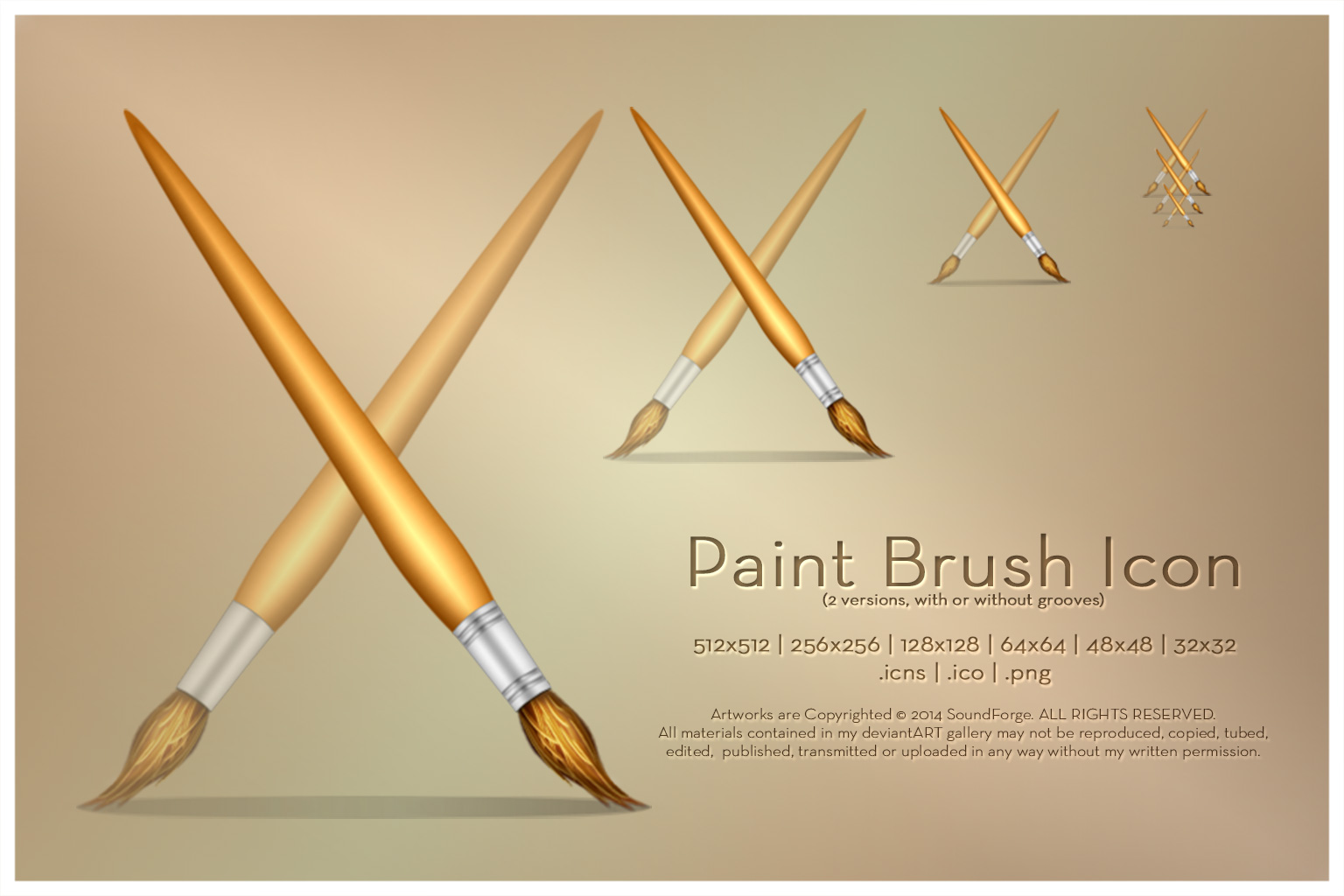 Icon I made to practice.
2 Versions, with and without grooves. You now can download this icon (on the right) for free. Enjoy!

Your comments and/or

's are, of course, more than welcome!

Paint Brush Icon is copyrighted © SoundForge/gertjanlodder.com. ALL RIGHTS RESERVED. This icon may not be reproduced, copied, ported, tubed, edited, published, transmitted or uploaded in any way without my written permission.