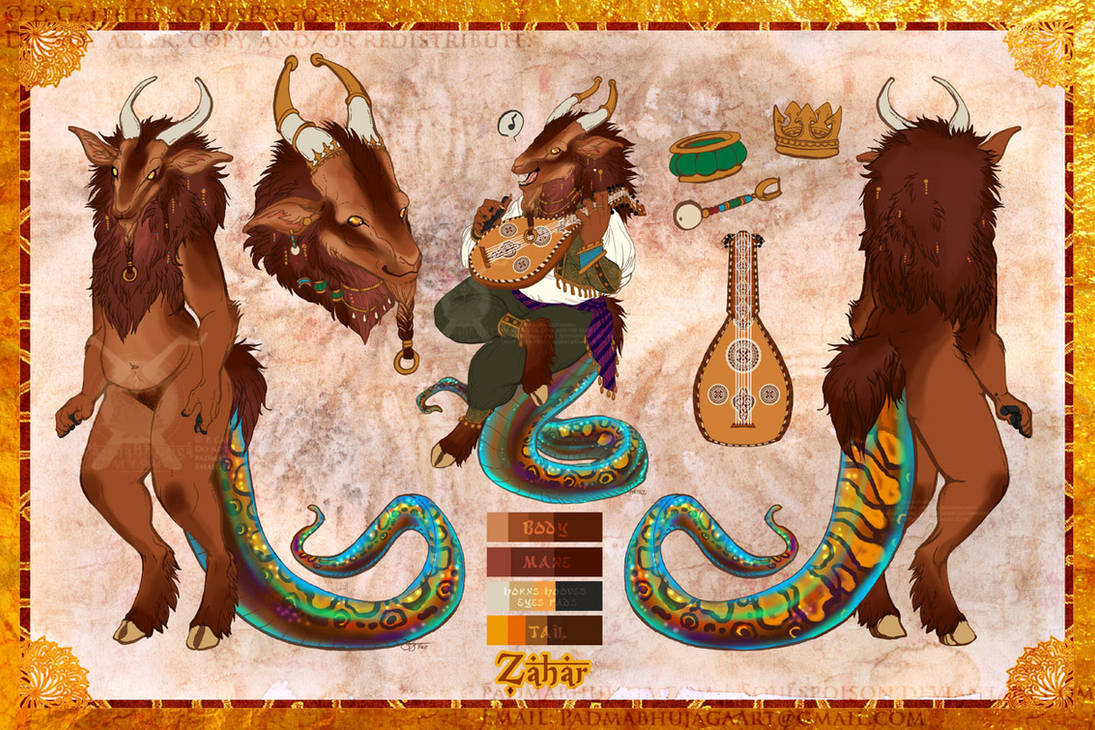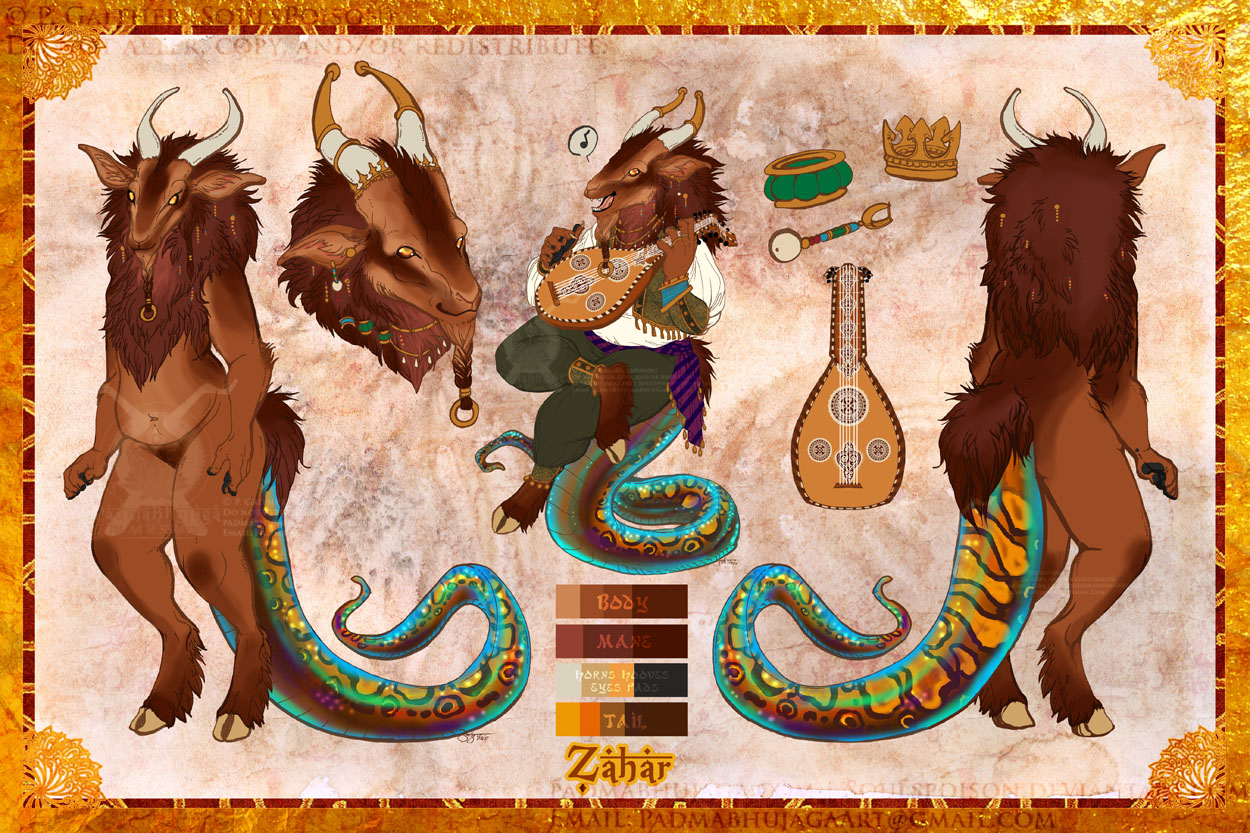 Watch
Completion Date:
3-3-17
Time Taken:
+12 hours
Medium(s):
+ 05 mechanical pencil (HB graphite lead)
+ ZIG Millenium pens
+ Prismacolor brush tip pen (Black)
+ Color, textures, effects, and watermarked in Photoshop CS2
Music:
+ --
Comment:
Reference sheet commission for the wonderfully patient and kind, Crowsight on
Twitter of their bard, Zahar!
This is by far one of the most awesome characters I've ever had the pleasure of working with and I ADORE her! I am incredibly thankful to Crowsight for letting me bring her to life in a detailed ref sheet, especially since Zahar is right in my "favorite things to draw" category~
Thank you so so much hun! <333
Artwork © 2017 P. Simhanada Gaither (soulspoison)
Zahar © Crowsight
Textures from obsidiandawn.com
7 Watercolor Textures from soulspoison.deviantart.com/art…
Indian Vibes brushes from indodreamin.deviantart.com/art…
33 Thai Patterns from mu3i.deviantart.com/art/33-Tha…
Metallic Sun Shine Gold Sheet from enchantedgal-stock.deviantart.…
317 India 01 from tigers-stock.deviantart.com/ar…
Do not use without permission. Artwork copyright P. Simhanada Gaither (soulspoison), Character copyright respective owners (Crowsight); All rights reserved. Do not alter, copy, and/or redistribute under penalty of law.