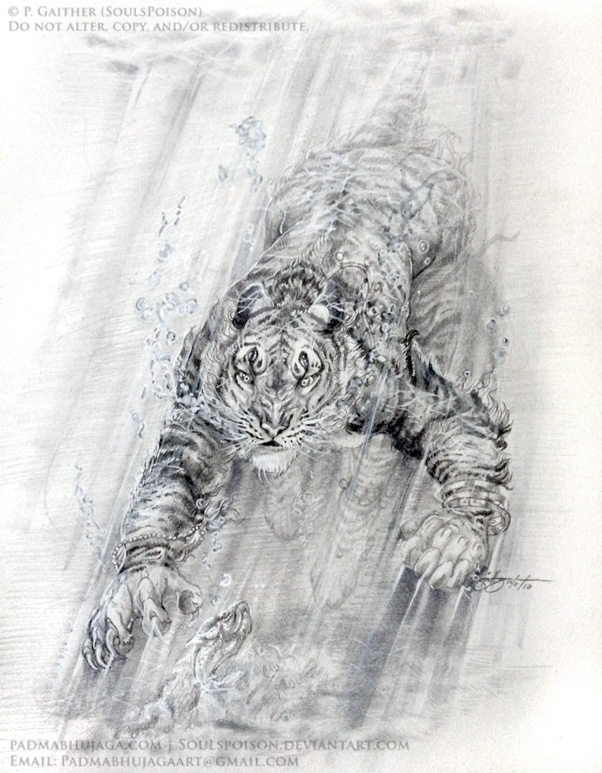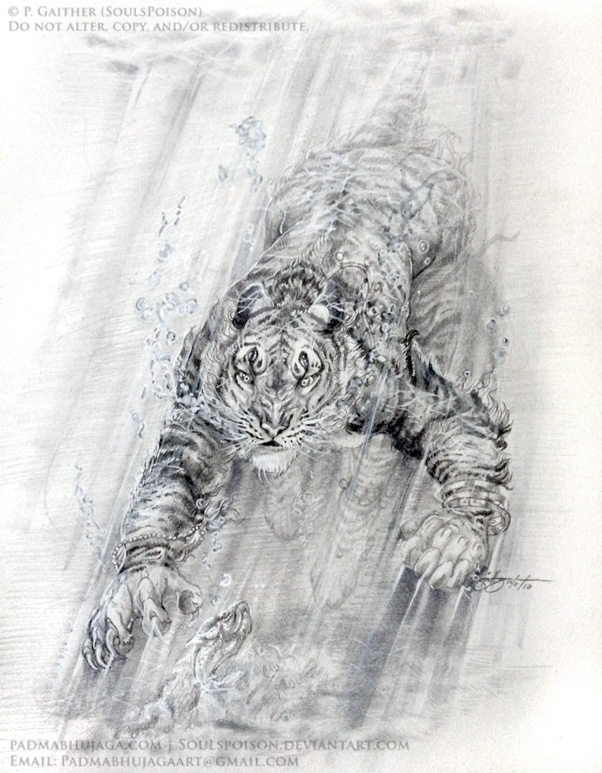 Watch
Completion Date:
10-9-16
Time Taken:
12 hours
Medium(s):
+ 05 mechanical pencil (HB graphite lead)
+ Staedtler Mars Lumograph Pencils
+ Staedtler Mars 2mm Carbon Lead (4H lead)
+ Prismacolor Marker (Colorless Blender)
+ Touch-up and watermarked in Photoshop CS2
Music:
+ Indigo Children - Pucifer
+ Momma Sed (Tandemonium Mix)
+ Blood, Sweat, and Tears - BTS
+ Run - BTS
+ Stranger - SHINee
+ Alarm Clock - SHINee
+ 1 of 1 - SHINee
Comment:
Another graphite commission for
Teiirka
and his
Teiirkatigressportfolio
~!
With this particular piece he gave me full reign to draw something that I'd wanted to for ages! I love underwater photography, like, a lot. And I've always wanted to illustrate a tiger in water, not just above the surface, but below it. They're so naturally at home in it and there's definitely not enough tiger/water art in my gallery~
My many many thanks to Teiirka for letting me have a chance to do this theme! I really hope you like it, this was so much fun for me!
Artwork © 2016 P. Simhanada Gaither (SoulsPoison)
Do not use without permission. Artwork copyright P. Simhanada Gaither (SoulsPoison); All rights reserved. Do not alter, copy, and/or redistribute under penalty of law.