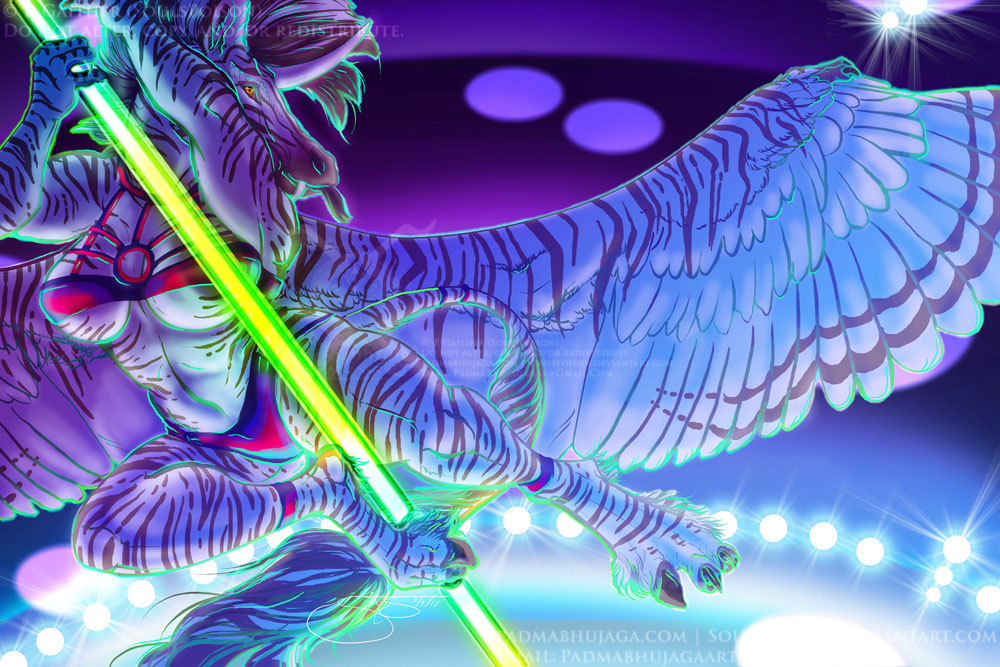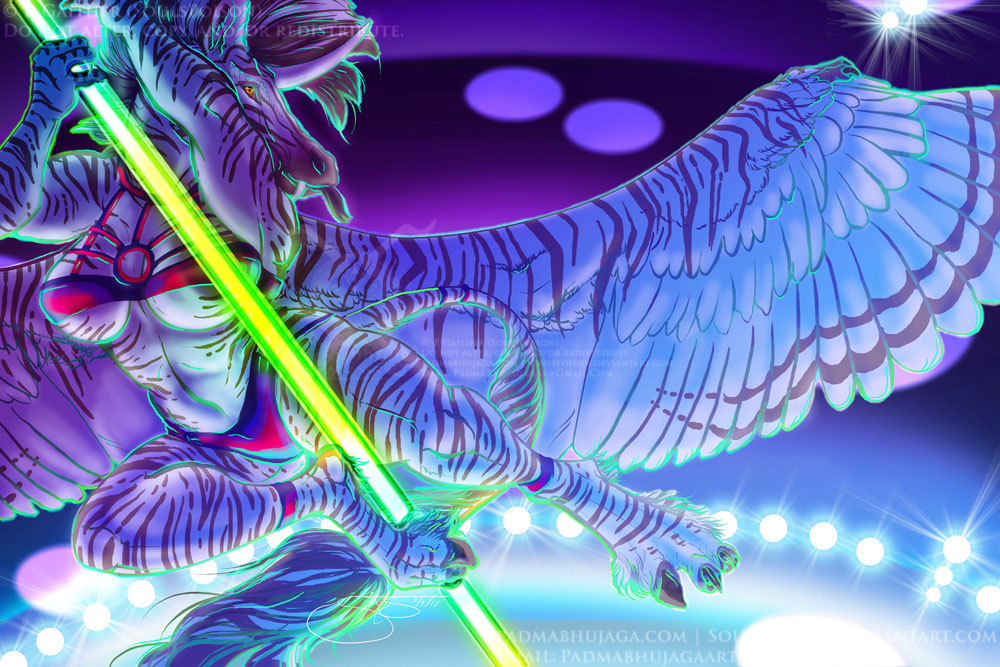 Watch
Completion Date:
3-9-17
Time Taken:
16 hours
Medium(s):
+ Sketched and inked in Paint Tool SAI
+ Color, textures, effects, and watermarked in Photoshop CS2
Music:
+ Lone Digger - Caravan Palace
+ Not Today - BTS
+ The Other Side - Jason Derulo
+ Into You - Ariana Grande
+ Rewind - Emma Hewitt (Mikkas Remix)
+ I Can't Make You Love Me - Priyanka Chopra
Comment:
"Move over and let me show you how its done~"
Full body illustration commission for the amazingly patient Zyrena on FA of her Calantha~
Really had a lot of fun with this one! I love when clients let me run with an idea, especially if I can get a really good visual right away. Calantha is a gorgeous creature and the idea of her dancing is just A++++++ in my book. X3 It gave me a chance to play with gradient shading as well as different lighting/color effects. My absolute favorite element is the clear glowing dance pole! Definitely want to try this effect more often if I can~
Artwork © 2018 P. Simhanada Gaither (soulspoison)
Calantha © Zyrena
Star Flare brush from hiden-eddie.deviantart.com/
Do not use without permission. Artwork copyright P. Simhanada Gaither (soulspoison), Character copyright respective owners (Zyrena); All rights reserved. Do not alter, copy, and/or redistribute under penalty of law.