What makes a 3D Dream Scape ?! 



Well this  ... Making it Alive with Deep Lived Dreams !





Want a Deviant to Submit Daily Deviations in the 3D Category ? Well just look around in this journal !
So Lately i have become astonished on HOW my girlfriend
xmas-kitty
Does 3D Art ...
... and HOW many of the masters on her friends cycle, mastered the Darned Daz3D BRYCE

BUT SHE IS Like No one ELSE! ...
And i have been a little bit Jealous,  i guess ... cOULD YOU BELIEVE ALL THIS ARTS ARE MADE IN BRYCE ? 
Its seriously kinda Hard to believe ... The AMount of efforts and hours is needed to do This kind of Outrageous 3D ART Masterpieçes !
Out of the most difficult and outdated 3d application there is ...
And there are more of her ... A heck lot more !
All World Best in Bryce Top STandarts !!
Have you ever tried Bryce ?

THEN Just Check OUT her GALLERY !
AND TELL-ME ISNT THIS GIRL COMPLETELY ABSOLUTELY AMAZING ????
xmas-kitty.deviantart.com/gall…


Well yes she is ...





Her Art is reaaly Exciting as no other alike in the world !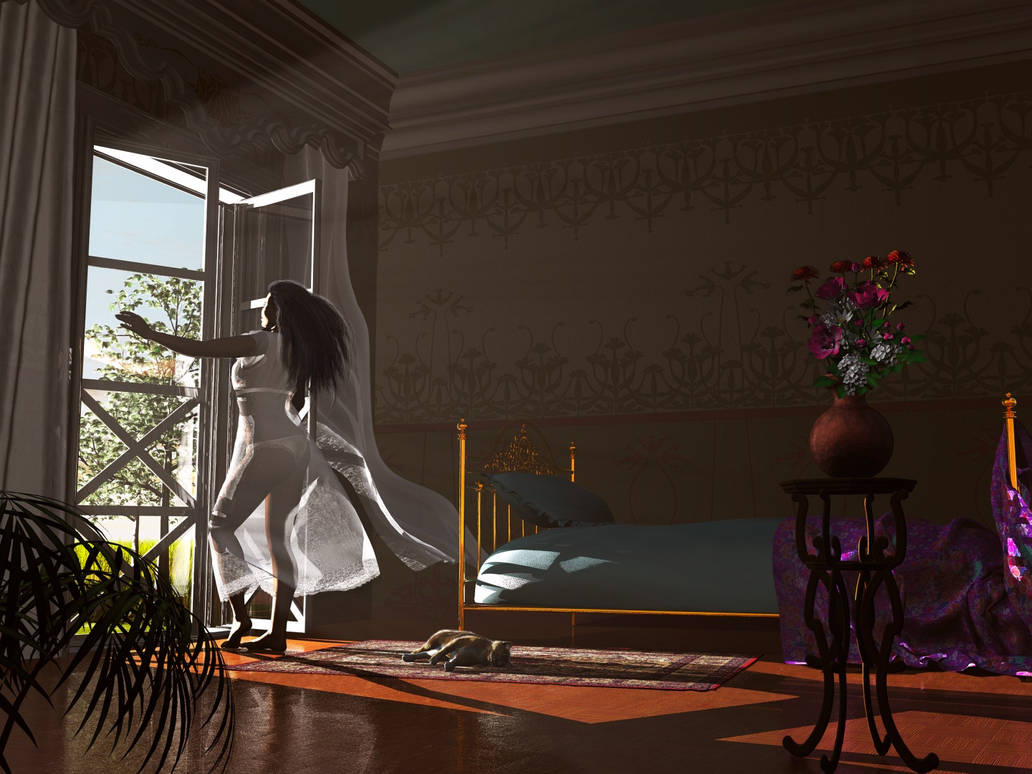 I guess this Amazing Artist Needs a Guide and a Introduction To Her Art ...
As it Got so many Different Deviations is so different STyles ..
If you Go to her Gallery ..
  Will see a Window Opening to a New 3D World ...
A World Were the Artist Its GOD GIFTED ...
With Its Amazing Vision .
---
And i Personally know How Much this Things Cost ...  AS WELL THE FEELING BEHIND IT !
FIRST OF ALL LET ME TELL YOU !! BRYCE IS NOT EASY AT ALL !! ...
 Its like, Bryce it is just The Most Ancient Pieçe of SOftware there is !!!
Bryce can be the most intuitive 3d application for low 3d results were you Matte paint things after to cover its faults sure...
But its a plague to work with ( professionally ) if you want quality ( comparing to other applications )
We are in 2016 and Bryce interface and workflow is from 1996 !! And that is 20 Years difference ! 
First you cant see a thing but wireframes in  BRYCE viewport... and you have to guess or imagine were things are!
Secound ... if you want ( professional quality ) Sometimes You must wait 10 hours or more for a render to finish !!!
And then you notice you positioned something bad... and there you go... more 10 hours render ... 

Bryce was very cool back at 2000... But at 2015 its quite unbearable hard to get anything of REALISTIC quality out of Bryce...
Even Terragen or BLENDER You can do better things more easily !  
I Actually Quited 10 years ago from it ... And right now i just work with "Real Time Game Engines" As UNITY and UNREAL ... 
And thanks God They exist ... Because you can do things as good as bryce "But in real time?" ...

And look with 20 years of working with 3d i don't see myself exactly as a Noob, to not even bare Bryce... i can do things like this in "CarboN Scatter" "Vue Xstream" "3Dsmax + Vray + Forest pro" "Blender"   "Octane" "Thea" "Maxwell" ... "Modo"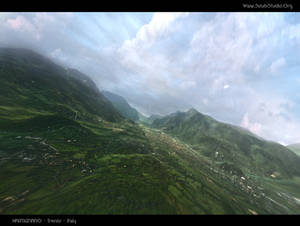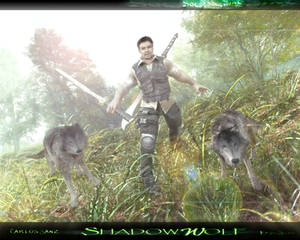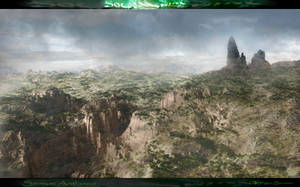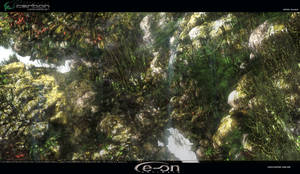 Whatever other 3d application Starting From Free BLENDER is better for me doing things Than in Bryce ... because i just Freak out ... as i seriously don't have patience !  As i cant wait for that "Thing" be a whole day to finish a render ... whenever i want to have some little more decent render qualities... Even with VUE XSTREAM I freak out SOmetimes on how Slow That Bloated Software Can be with advanced features as some simple volumetrics and spectral radiosity atmospheres giant ecosystems etc .. can also go for 10 hours render in my 16 cores machine ... but lets see.. Vue is also from year 2000 16 years ago ... and E-on Does nothing to improve render times So to work with VUE Professionally You need a "Render Farm" ...
And that is the all mighty E-on Vue That "Professionally" also Freaks me out ! Now imagine Bryce !!  ... lol...
I Love to work with Unreal Engine or Unity ... As They are FREE and WHat you see is what you get .. even features as volumetrics or procedurals, from bryce are instant in a Game Engine ... as Unreal or Unity ... Got No Render time Waiting as all 3D applications should!
 www.youtube.com/watch?v=w6EMc6…  | www.youtube.com/watch?v=pXWAsa… 
---
But that also means that if Today 3D real time Programs Are Easier
When you come back to a old school program as bryce
You will really feel your 3D Qualities weaker.
With bryce you need a lot of "patience" and alot thinking to do better things in bryce
You really need to "stretch your  Artistic imagination" In Bryce
As well you need to have "amazing Technical 3d skills"
To do something realistic good
out of the oldie bryce .
And that is what this amazing No other Alike Deviant HAS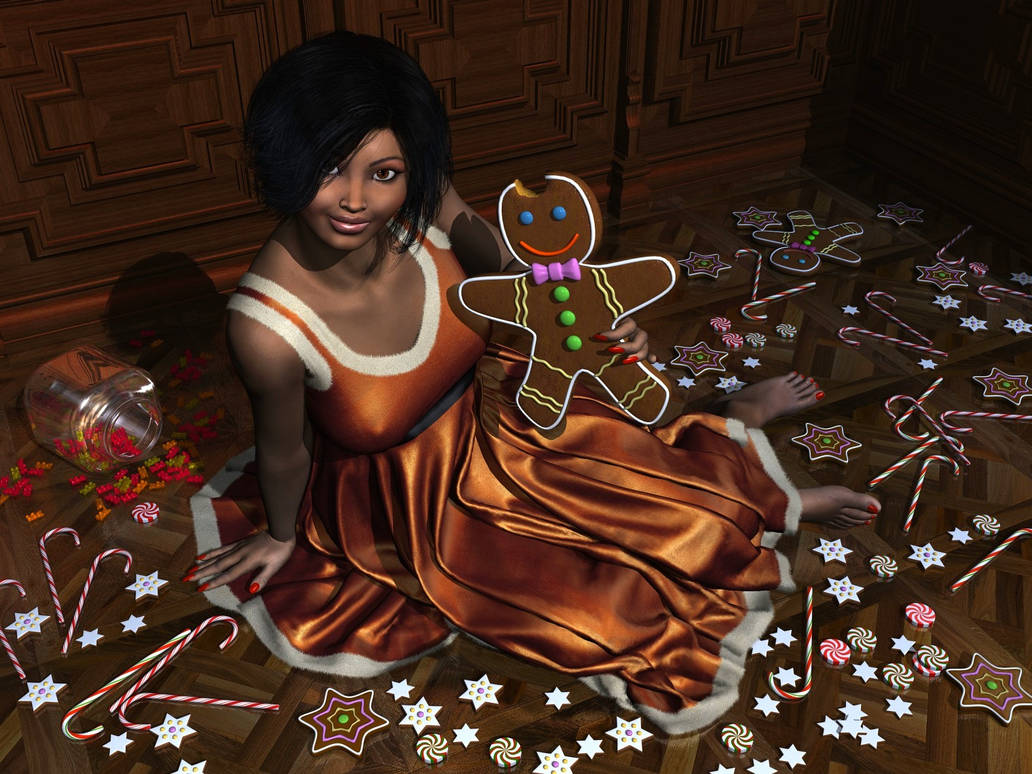 Much more than than Common Cookies your browser can eat ! Just in Bryce ... this artist has ...
A Unbelievable degree of Mastering in Bryce Lightning, Scene Composition , and Materials !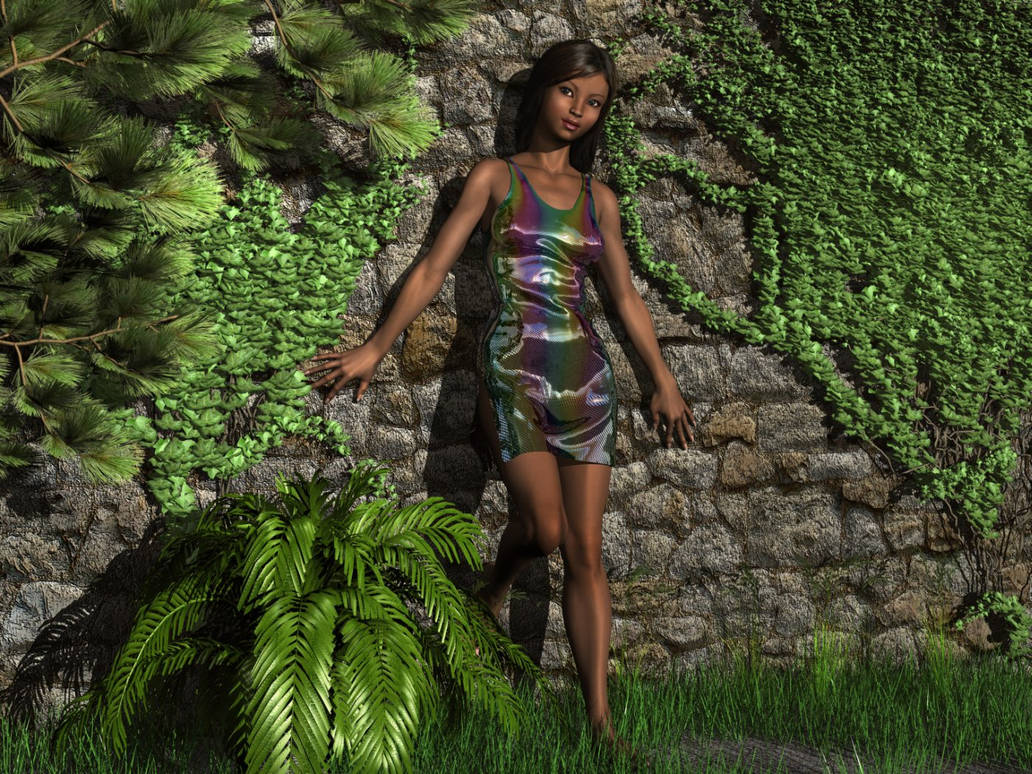 I don't actually remember to see better than this kind of Bryce Mastery That much ... 

Not Even on the Official Bryce Galleries ...
Its amazing how this Artist Works are  quiet Unrated And Unknow ... As she can Easily be on the World Tops !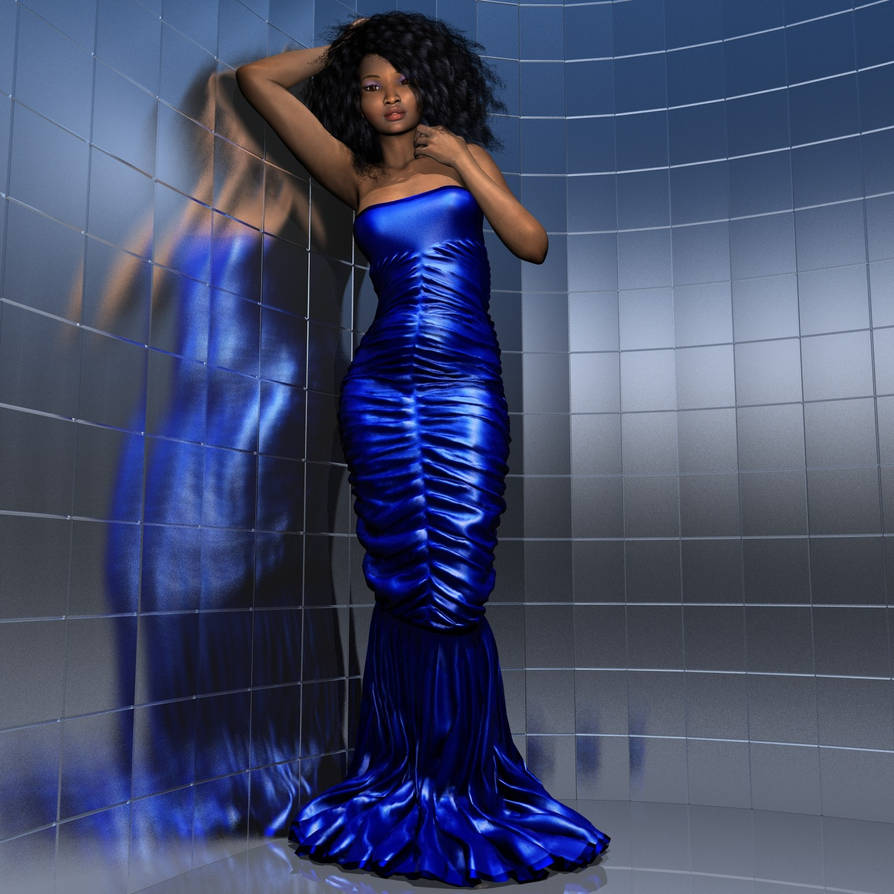 But not just In rendering... But also In Modeling ! Her Characters And cloths Are Original made .
Her Scenes are completely Astonishing emotional ... Vibrant of Feelings i would say. 
And  If you Check The Quality of this ARtist Originally made 3D Models you will be astonished..
Lets just Say this was her First 3D model Made And 3D render in bryce ??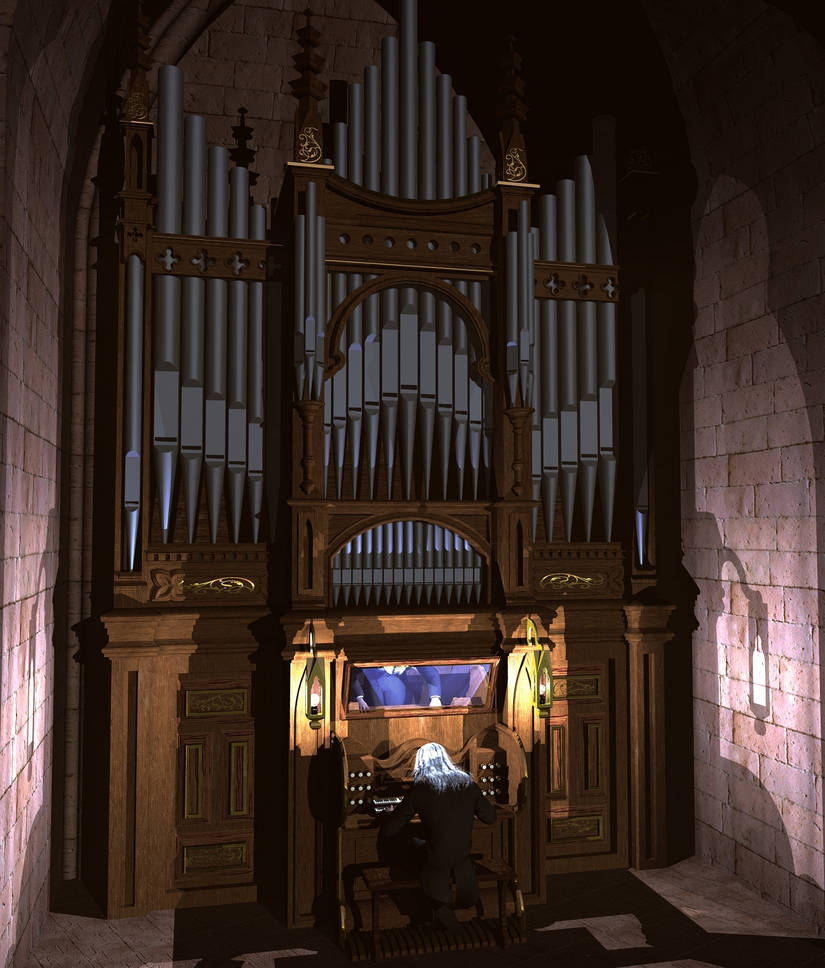 Just look at the Complexity and lightning !
For a First Work in bryce 10 year ago is quite Unbelievable amazing.
The Rich Complexity of its Original Modeling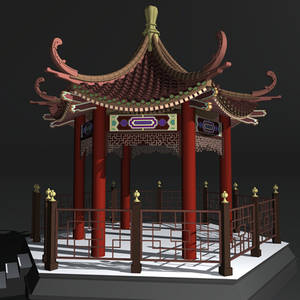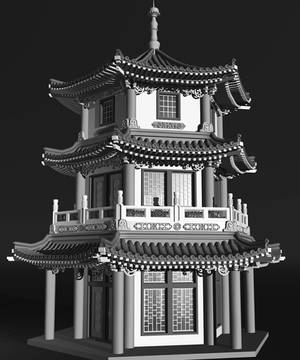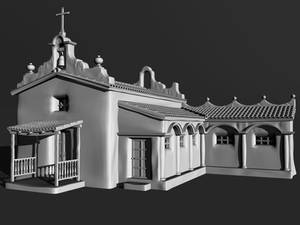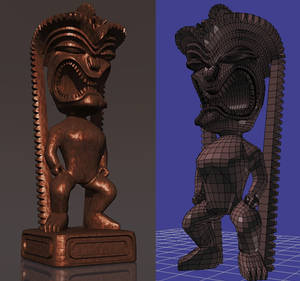 Her originally modeled Art is Quite a Spiritual Exploration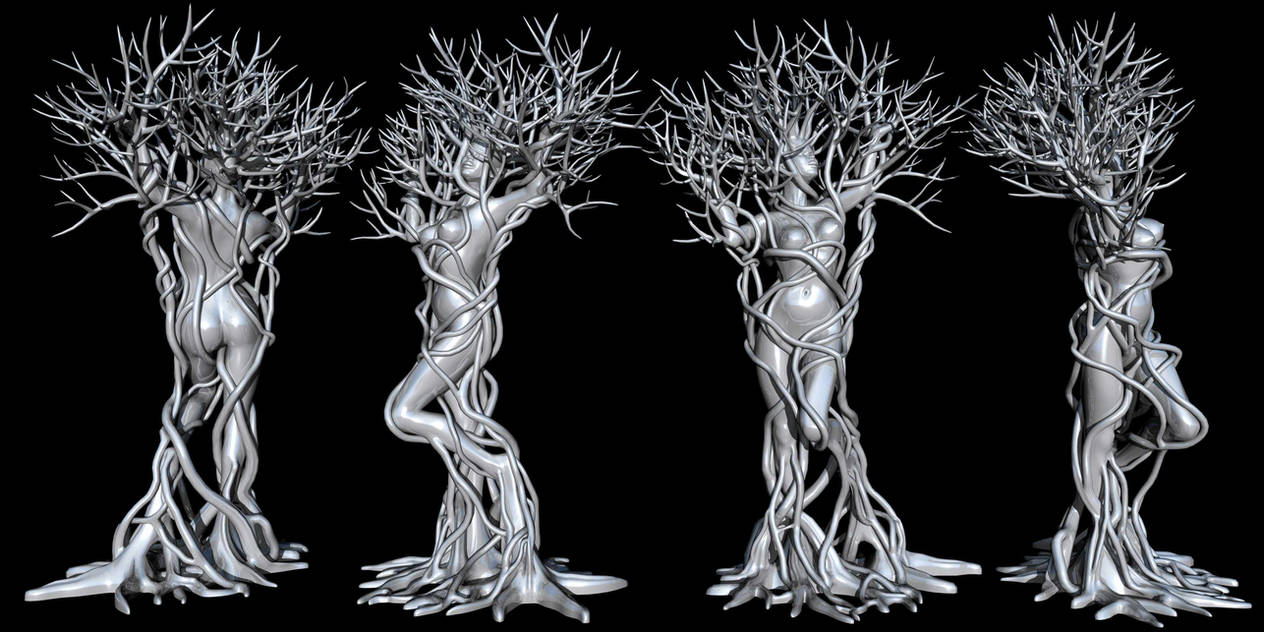 Of all types of adventures .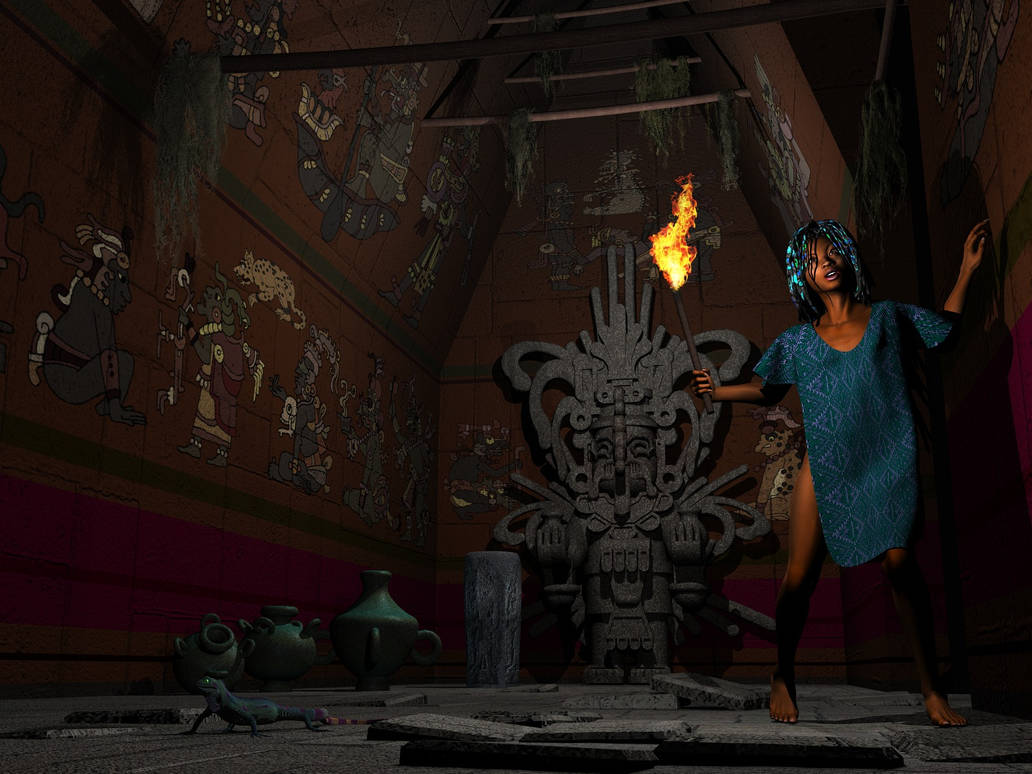 Her Art is full of rich Details Everywhere !
Reaching always bryce to its poor 32 bits limits ...
But not just in Landscapes or Architecture , Just Check out the Quality and Style of this Original Made characters !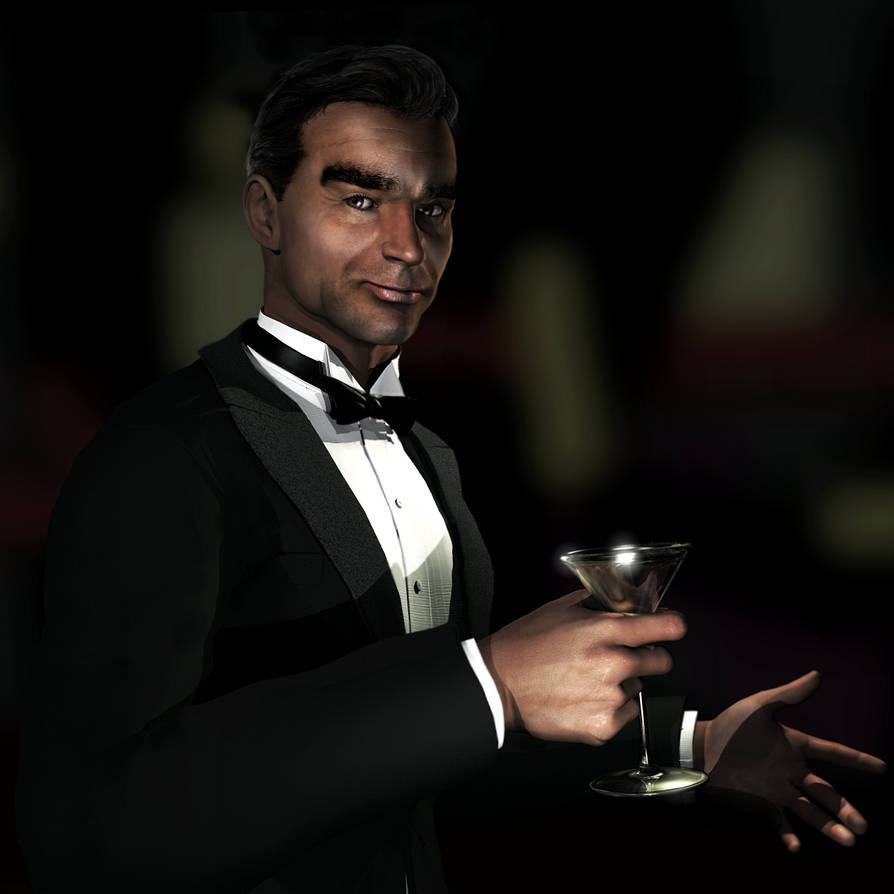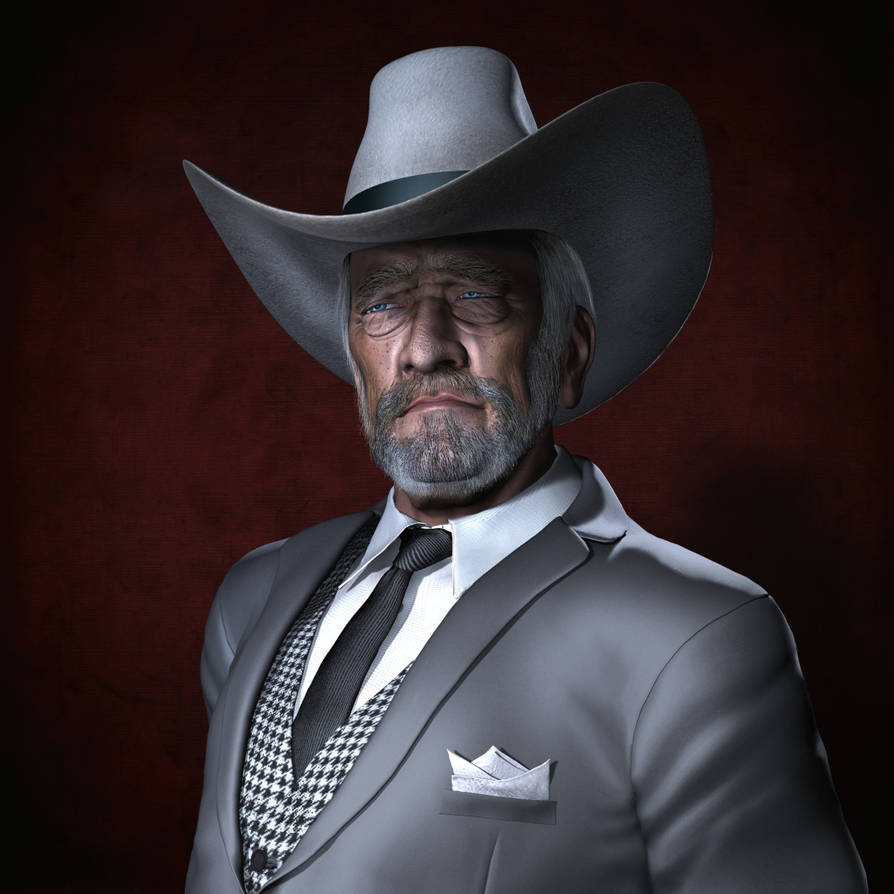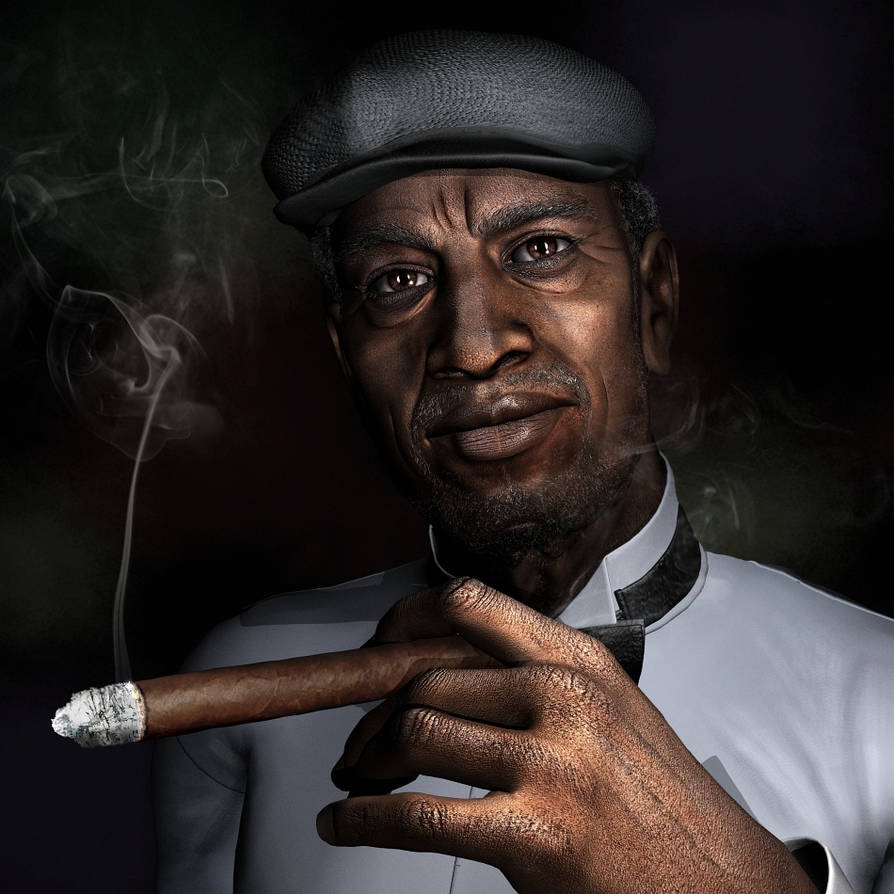 The Originally modeled cloths to Characters Complexions to original Textures WOrk of this QUite UnderRated artist is Incredible !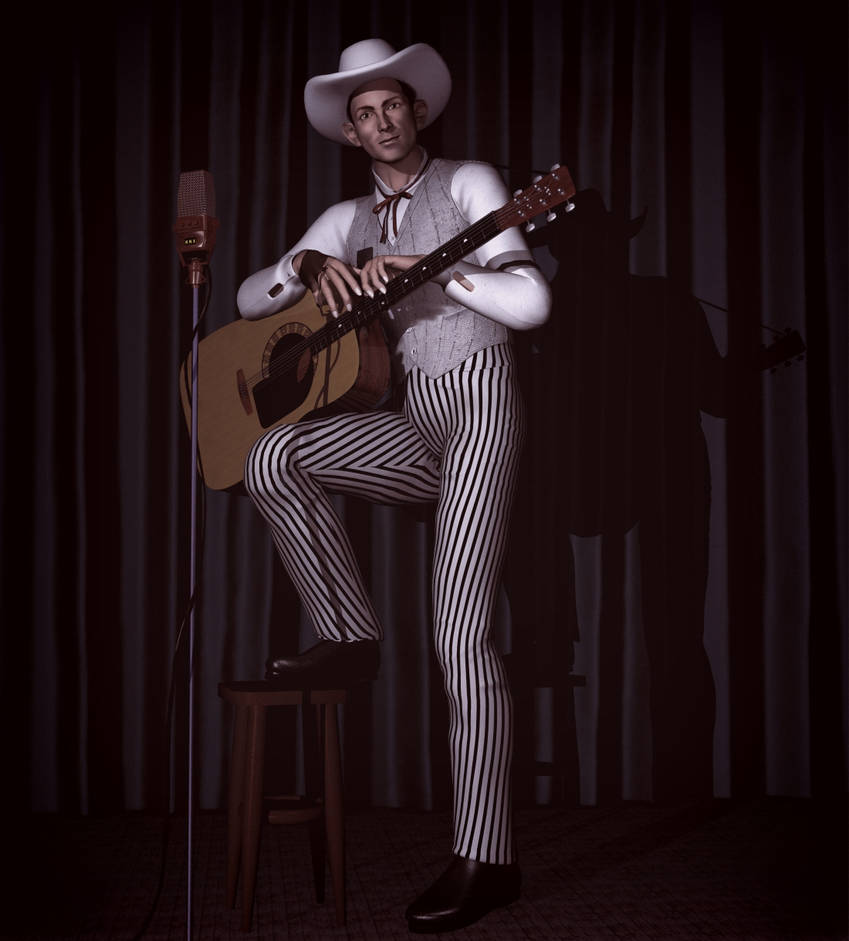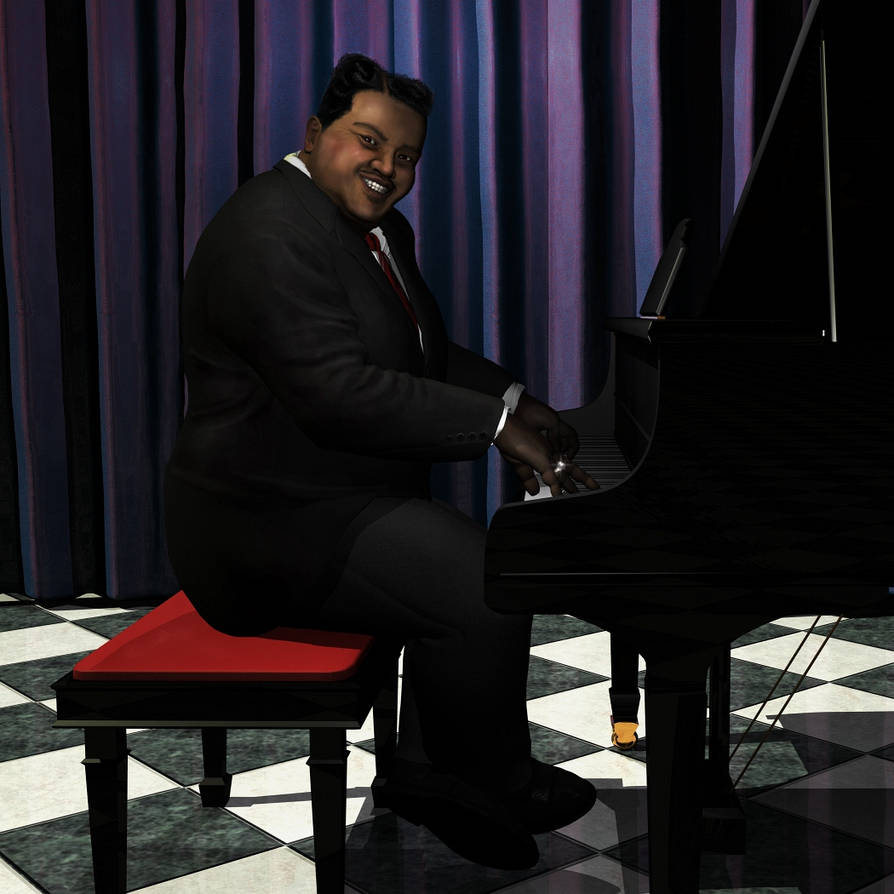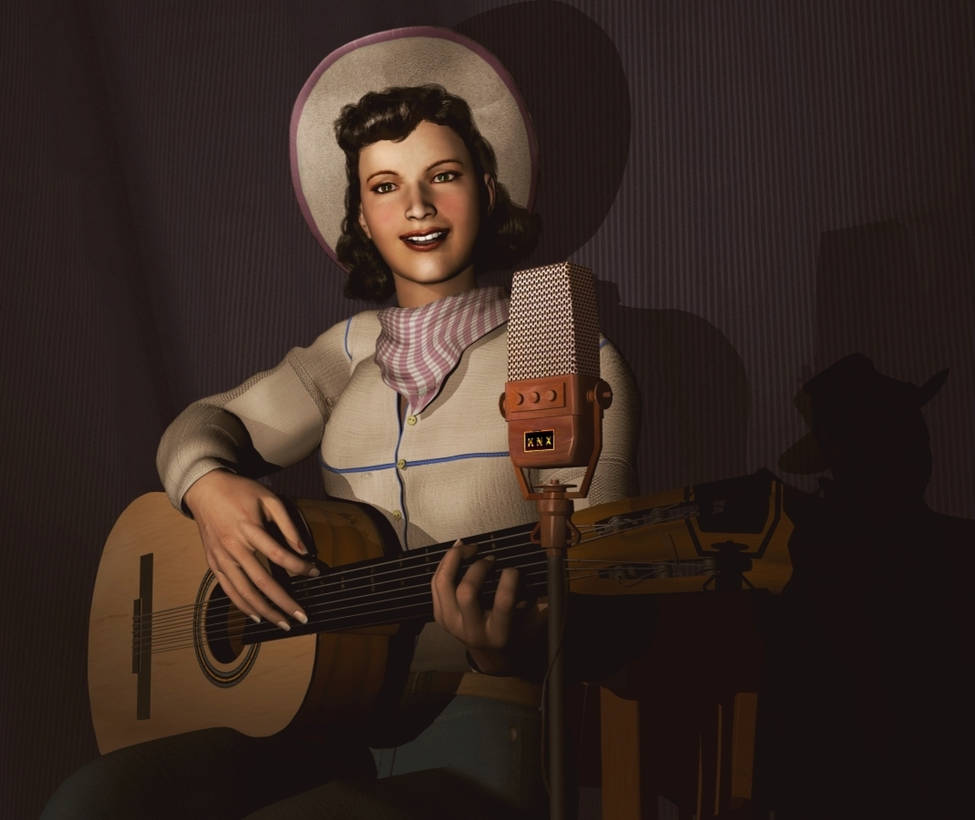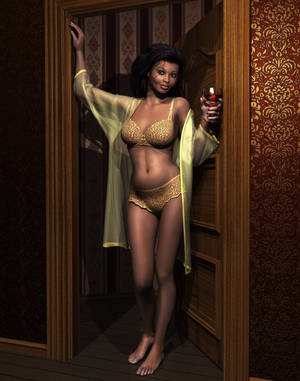 And again Its all Bryce renderings !
But in each Image getting its own Mood and style and Perfect colors Scheme ...
SO if you think Doing "Bryce Landscapes as good and Moody is difficult !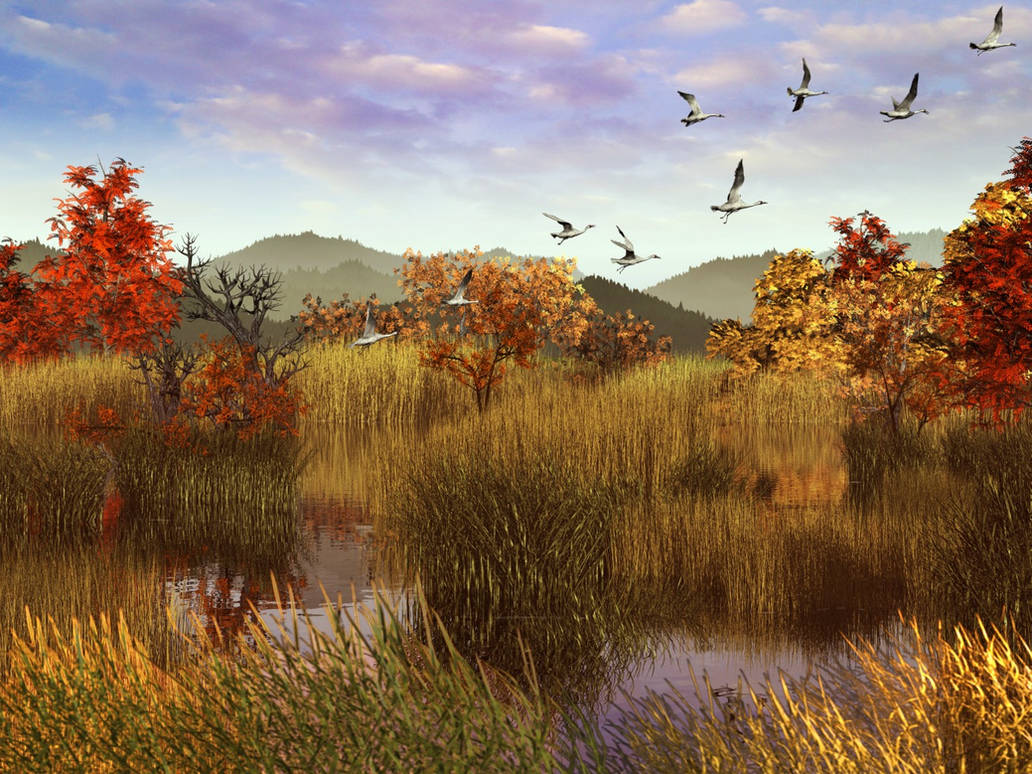 Having Characters so well done in BRYCE is Quite Rare Actually !!
This Artist Art is Iconic Glorious and Dazling .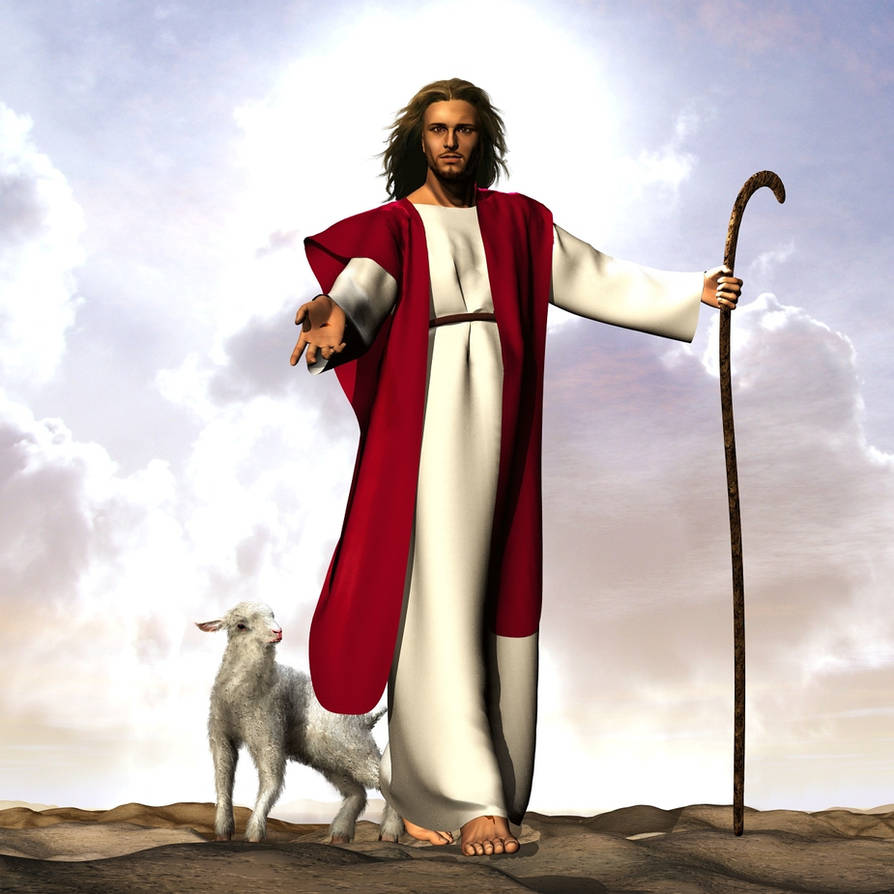 And the Ethnic Mixture of Cultures is so much Extremely Rich and captivating.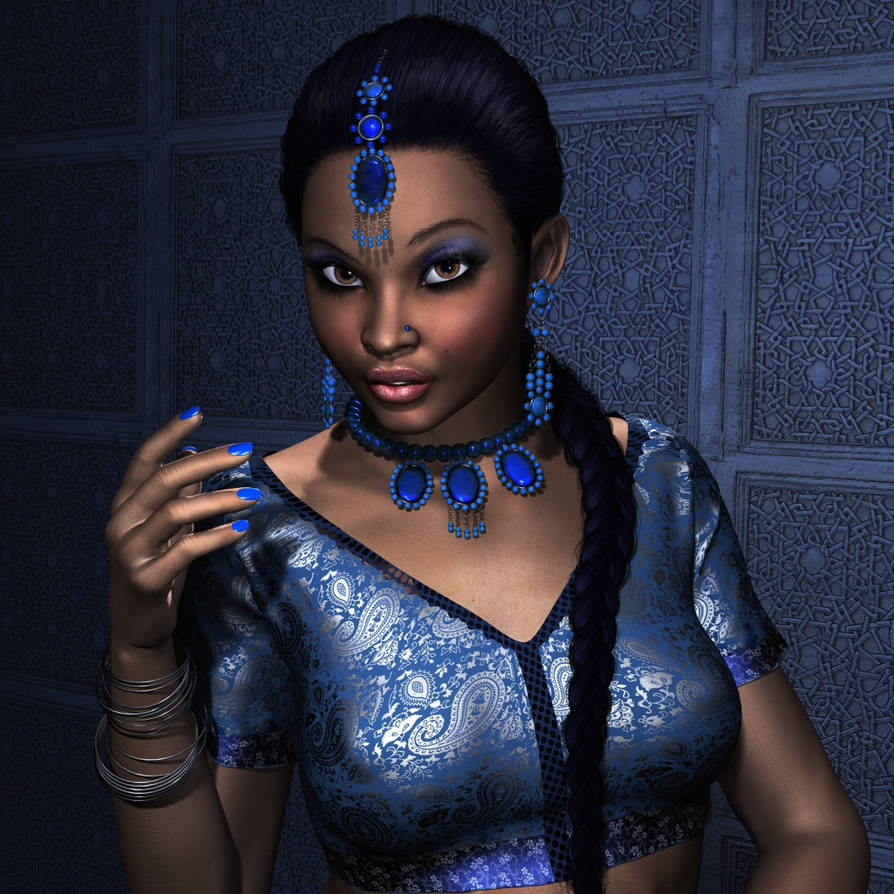 Its not Really common so much Features at such Level Together in just one Artist !
---
And DOing all that IN BRYCE ... Is totally Unbelievable ...
But brings back the Power and Enthusiasm of the 90's !
Those times Were we didn't even know what computers were capable !
But we would just VIBE And DREAM at its Minimal Possibilities ...
SO Yeah i admit  i am so jealous of
xmas-kitty
  "Real Old School Artistic " Qualities ...
Doing Such Amazing Arts. In such a difficult slow outdated 3d Program.
And give it qualities, as if was made in a latest Software as Vue or Modo...


And i know Bryce from up to down ... So i know how difficult can be do high quality Art with it.
BRYCE was ACtually my STarting point in my 3D Carrier ... i started worked with BRYCE since Metacreations Bryce Version 1 ! 
Before it become bryce even it was just a Photoshop Plugin Included in Kay Power Tools Back in 1994   
This was the Look of The KPT Tools set in photoshop that Contained "Bryce" 3d scene builder ...
I even Bought a Book to Learn it the KPT BRYCE Tools Back at 1995 
Its a BLAST FROM THE PAST !
As BRYCE it was such a Hot Thing by that time ...
It was sooo cool ... And such Exciting Actually !
Was also my First Introduction Ever to 3D !
Now that was 21 years ago !!
And i was 15 Years old !

Playing with Bryce 1 Like a Amazed kid ..
Lets also say that my first computer i had at my 8 years old ..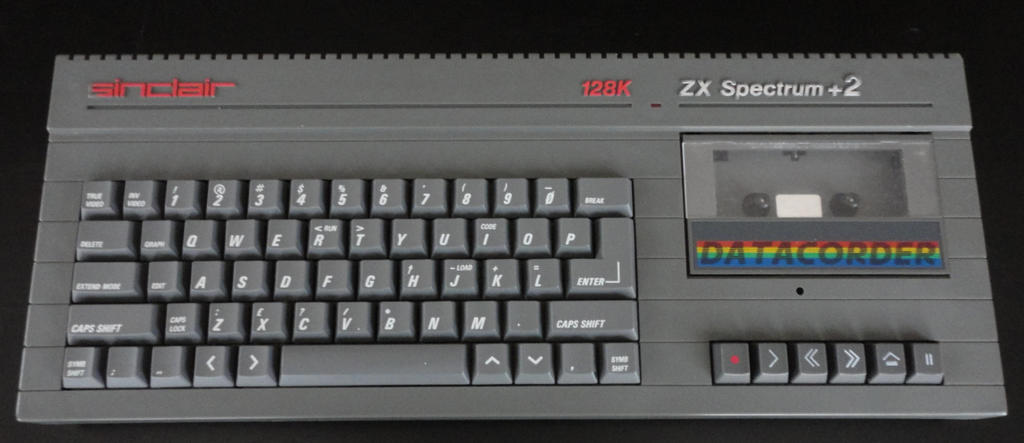 And it was a "Tape" datacorder Sinclair Spectrum...
So i was Not new coming to computers ...

And i DOMINATED BRYCE ! Like no one else Back then ... "WAY BACK THEN" ...

Then at 1998 .

BRYCE 2 WAS RELEASED ..

Check out the Quality of that Bryce Cover bellow .... Quite a Realistic 3D image for 1998 hum ?



And i fell in love ... and started my Big Adventure on "More Serious 3D" ...
I guess Few People in Whole World Started Their 3D Adventures Way back at 1995 .. 
But if you did ... You know how enthusiastic Out of this world was the feeling...
To be able to create a Whole world that was "yours" out of that Little window ...
Would make you Feel Excited and God like !
Would make you feel there ...
...

AND ITS EXACTLY THAT FEELING ..

Of putting Yourself Feeling like a Gods Child ! There in That Scene ..
But Feel yourself everything ... The Breeze, the clouds the touch of the wheat ...
Of going beyond the art Medium or tool ... with your powerful intensely felt vision.
And translate yourself into that Moment that exist only there in your mind ...
But with all liven and deeply felt details ...intensely mastered.
The DEEP FEELINGS EMBEDDED IN A ART Pieçe in every little details

That is the Real power of a Real 3D Art Master as Simone D. 
xmas-kitty
Few Artists in WHole History 
Even Greatest Oil Painters Can Achieve that .
"The Magnificence of Being there" 
And making us feel there.
In that Eternally Captured moment.
---
At this Deviant Gallery will find one of the Most Prolific Diverse and qualifying 3D Old School Artists today!

She is Outstanding in her 3D Art renderings, but also in 3D modeling and in 2D Painted art !
And More ! Beside Amazingly Gifted ! She Even Gives Away many of her original 3D Model Creations !
The Diversity of themes and creativity, flexibility and Arts quality of this Artist is Absolutely Amazing !
But Just check A little bit of out Her Gallery that is sincerely no other alike in whole Deviantart  !
SCROLL DOWN AND BE AMAZED !