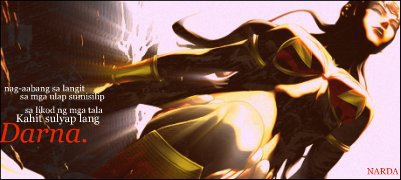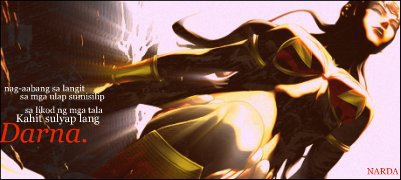 So again, another one of my earlier works. Eh. Darna is the Filipino Wonder Woman. Her real name is Narda, and she has a magical stone that lets her transform into Darna... Who her best friend Ding holds for her.
The quote is a song called Narda (music video here:
www.youtube.com/watch?v=VsdLBr…
).
"Nag-aabang sa langit/sa mga ulap sumisilip/sa likod ng mga tala/kahit sulyap lang Darna,"
and translation...
"Waiting to see you in the skies/peeping through the clouds/behind the stars/just one glimpse, Darna."