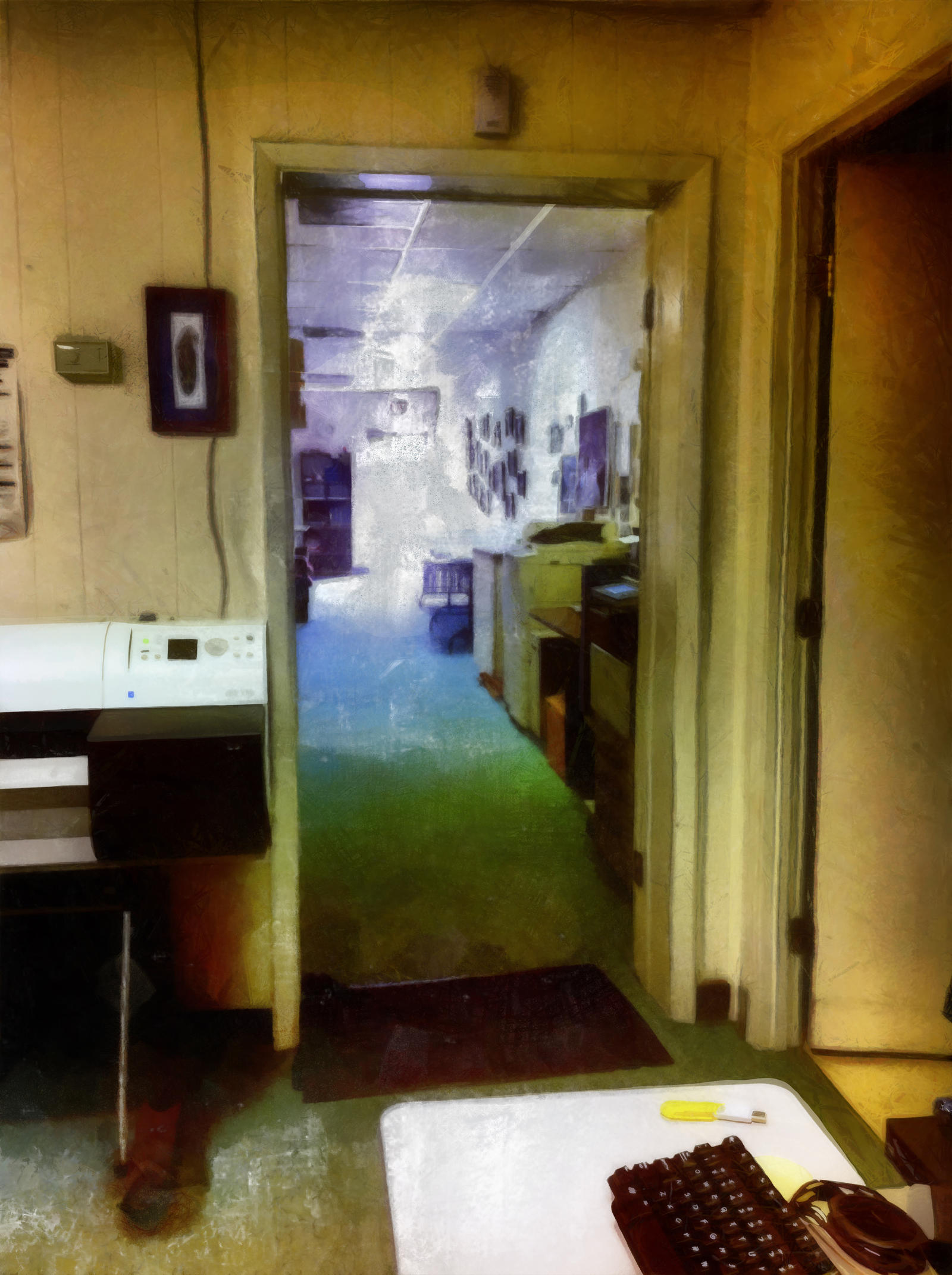 ***EDIT: A progressional making-of for this piece is viewable here:
fav.me/d6fc7ef
This is a study of the view towards the only source of daylight from where I sit at my workplace

Digital painting using Ps Cs6, Intuos 4 L, and all my spare time for 4 days


I also thought this was a photograph when looking at the thumbnail. But really nice work! I really admire your attention to detail, the little golden nuggets all over the place, keep it up!
Reply

Wow...I actually thought this was a photo of your new workplace or so, until I noticed it was a painting [in the submission details], WTFFF

Dude seriously , this is AWESOME


Reply

Thanks man! I guess the design degree I'm in school for is actually improving my skills after all

Reply

Reply

wow so this is what you have been working on during our skype convos the past few days? It looks amazing.
Reply

huge plotter printer
put it in your pocket and bring it for me

easy!!!

Reply

Nice work Joe! Love it!

Is that a plotter or a fine art printer?
Reply

Thanks Carl

Its a Canon imagePROGRAPH which I'm fairly sure is a fine art printer, but all we ever use it for is plotting. We stock medias like 190 gsm high gloss, velum, mylar, and scrim but we are hardly ever asked to use them

Reply

Ahh, I see. Cool

You're still working in the same place as the past 3 years or so?
Reply

I LOVE IT
It reminds me of the location of a short semi-biograhpical story I wrote once...
Reply

Thanks, but god D, why did you have to bring that up? I had completely forgotten about that ;~;
Reply