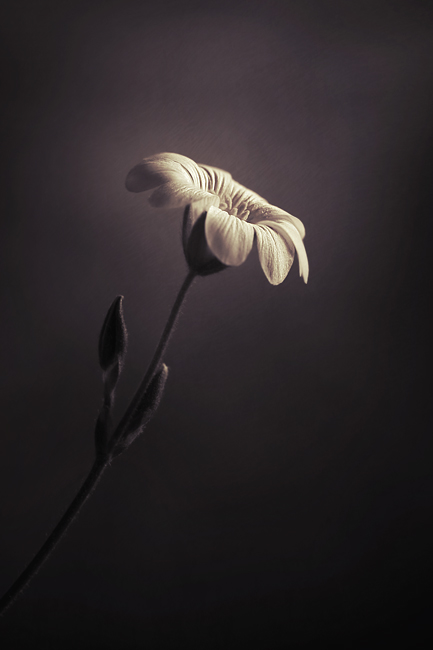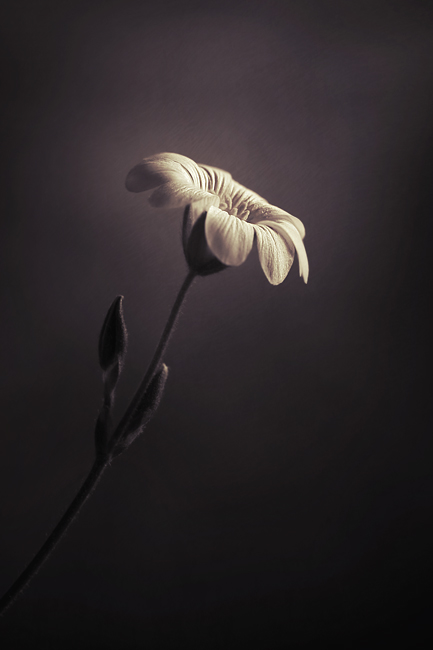 First time i use a texture in a photo, very hard to find one that suited the atmosphere, but in the end i found one that i liked.
Big thanks to
Used a shallow dof to get some of the flower soft and some sharp, and i put the texture to 7% opacity, just enough to get away the smooth look.
adjusted the contrast and the tone using curves and levels.
mild sharpen in print size and on small size using unsharpen mask.
Lighted using daylight, placed the flower next to the window.
Any form of feedback is appreciated