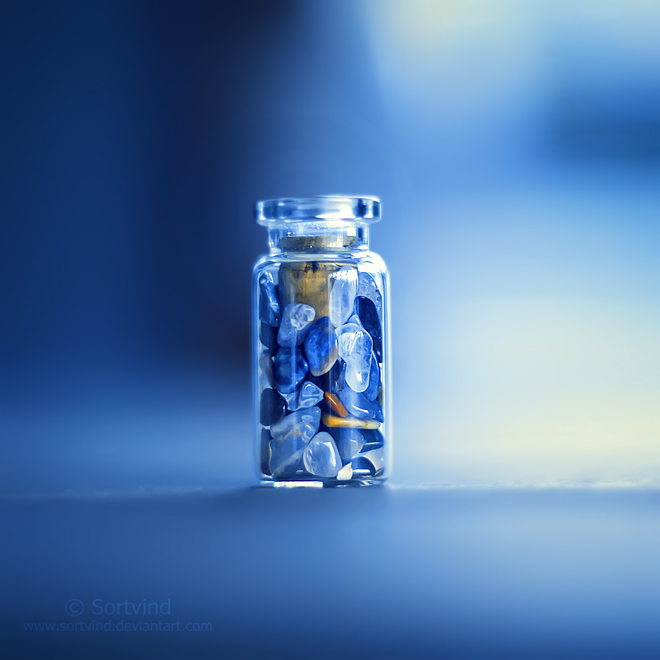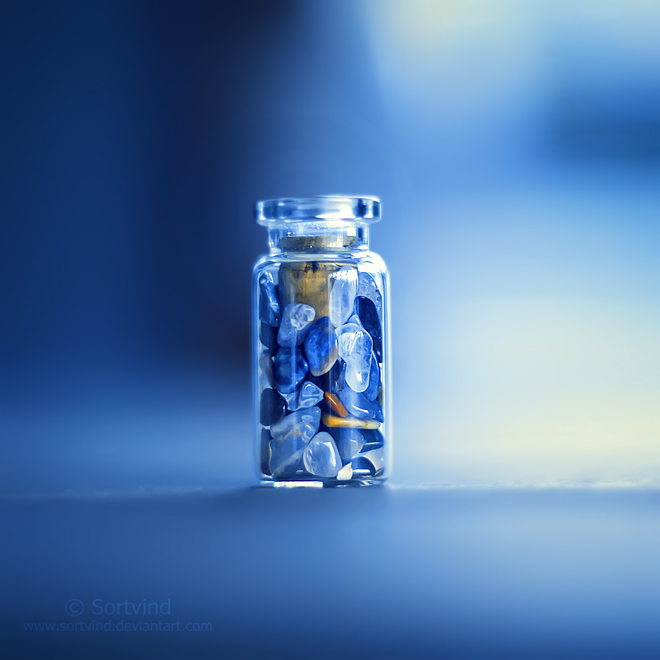 Watch
Full view is recommended

i used minimal depth of field and shot in natural light.

Any fav and feedback is very appreciated.

©Sortvind
Not to be used in any way without my permission.

* I am helping out morris88 [link] sorting out if there is a silent submission bug still. Please send note to him if this or photos from others you watch don`t show in your message center *
With works like this, it really is no wonder why you are so popular.
First of all, the combination of blue tones along with just a few hints of beige/yellow/brown looks very calming yet fresh. The very soft lighting coming from the right adds a lot to the background as well as the overall picture. Also I am quite intrigued by all those different shapes and textures if the stones in the bottle, to top it off there is cork adding to it!
I really love how simple this is, it is ordinary yet you made it look special. Great job!
The Artist thought this was FAIR
83 out of 89 deviants thought this was fair.
While I wasn't sure what I should take away from this photo, it did have such nice composition that I couldn't help but stare at it for a good 2 minutes.
I love the blue and white color scheme, the ever subtle light refraction blends in quite nicely. The photo has a very calming nature to it, and the title of the work is ever so intriguing.
However, again, I'm not exactly sure after much contemplation how lost messages related to this image of sheltered rocks, trapped inside a jar. Abstract titles are only okay if the viewer can extract the actual meaning from the piece.
I found the darker black-ish blue blotches in this piece to be a bit too menacing, and took away from the calming nature of the piece.
Overall, great great job on this. You're going on my deviantWatch

The Artist thought this was FAIR
31 out of 44 deviants thought this was fair.