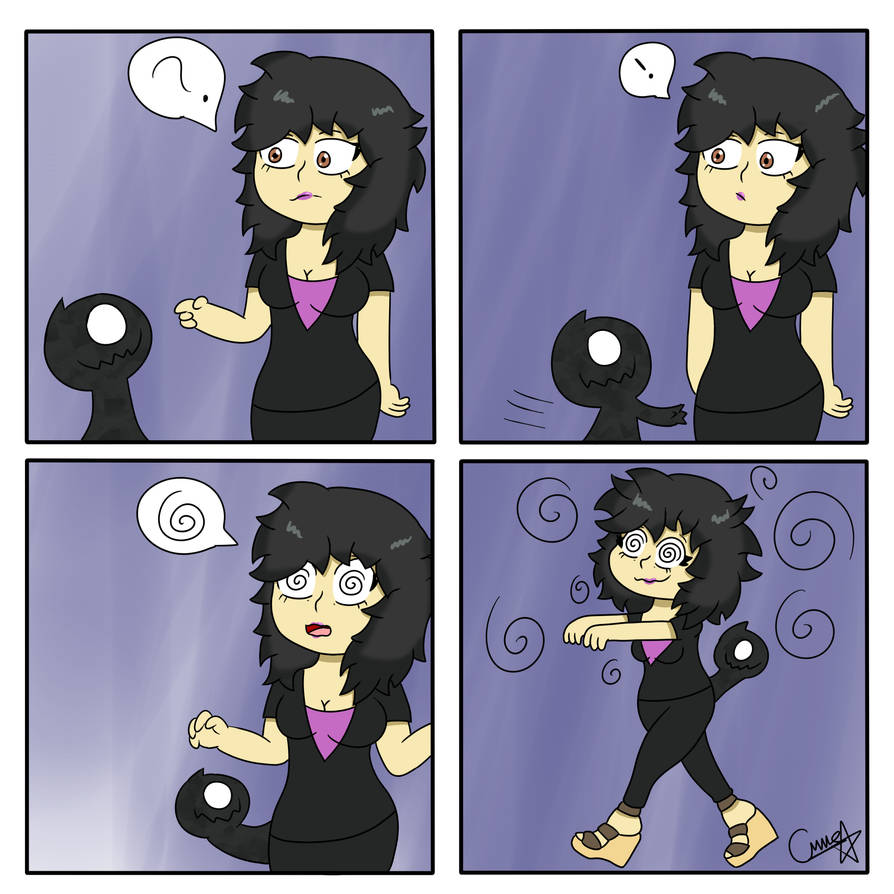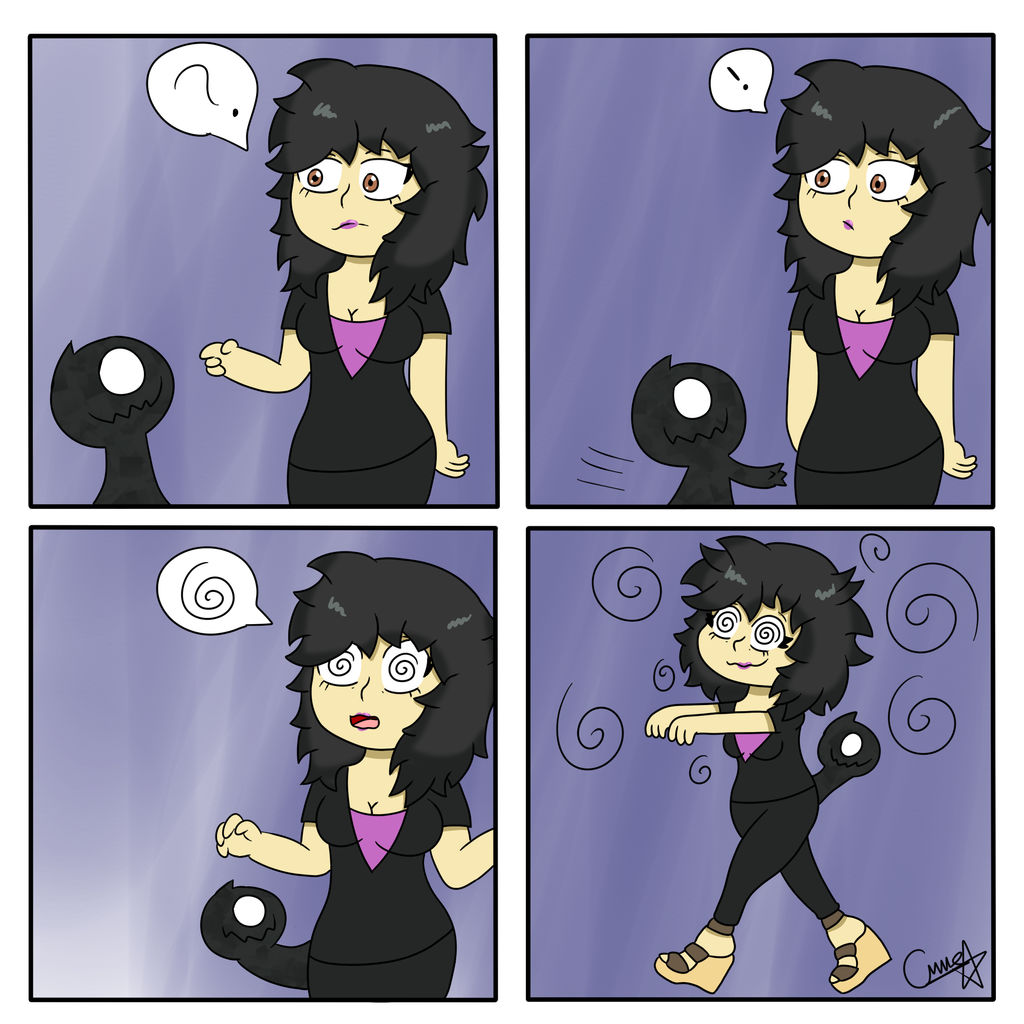 Watch

How does the hypnosis works? Just touching the victim hypnotizes it?
Reply

Since its a shadow, it just needs to attach to someone in order to gain control.
Reply

How does touching the victim work exactly? And why do they typically go for females?

(I don't like boys being hypnotized, but I'm just wondering.)
Reply

Its not as a matter of "touching" its rather more of attaching. Every person has a shadow attached, however this shadow by rule can't interfere with what the person,animal,thing is doing or thinking. However, shadow minions like to mess around with people. And they like to attach to females because they aren't capable of doing stupid things by themselves, like males are xP So they get in charge of "balancing things out" They just like to see general havoc, make them angry, say weird stuff, whatever they want, but it's usually not so bad. I'll actually upload a comic panel explaining this.
Reply

Another puppet for the little guys
Reply