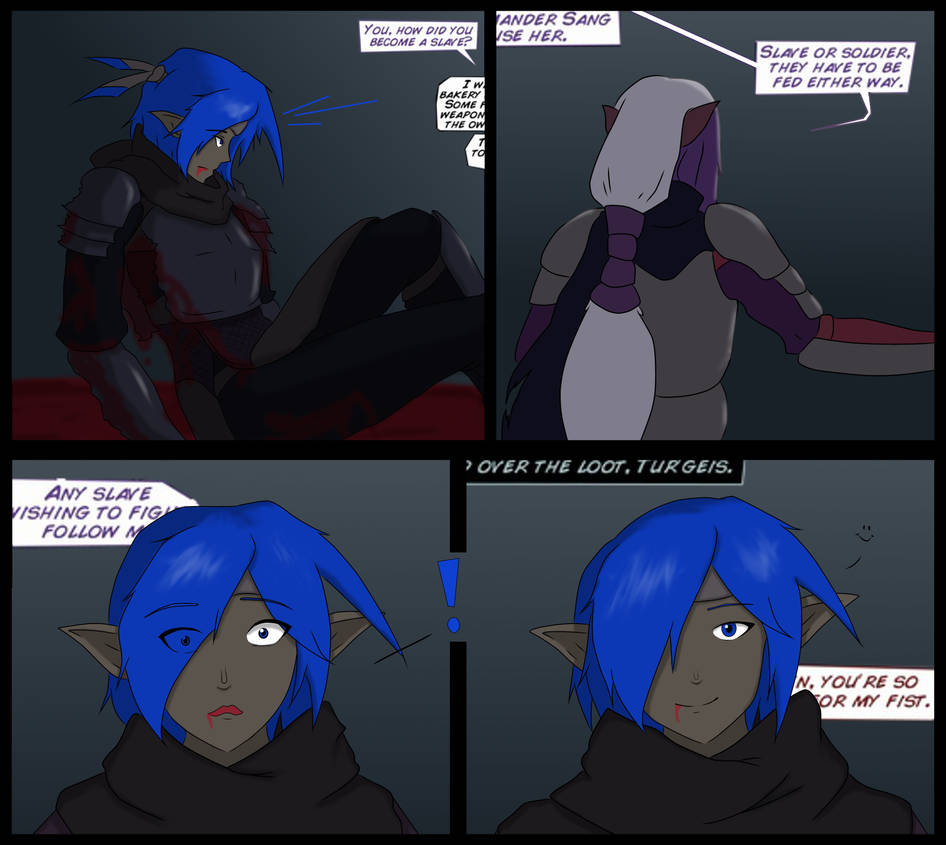 Watch
~ This one requires a tad of explaining,
I, when I can, put my OC Reka into the 'Drowtales' universe. In that setting she is a drow of the Sargress Fallen Legion (Basicely a Ninja-group for one of the stories main factions)
One of main characters of the drowtales world is a iron-willed gal called Areil. Reka both respects and cares on her.

This is a slice from ch 40 where Areil solves a dilima in such a fashion that surprises and delights Reka. At this moment I would say Areil had gained Reka's loyality without even knowing it.