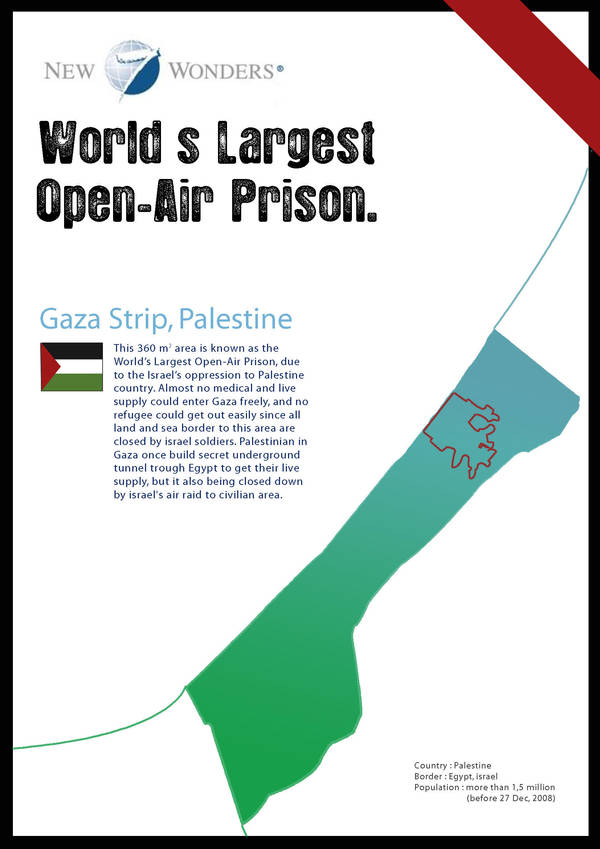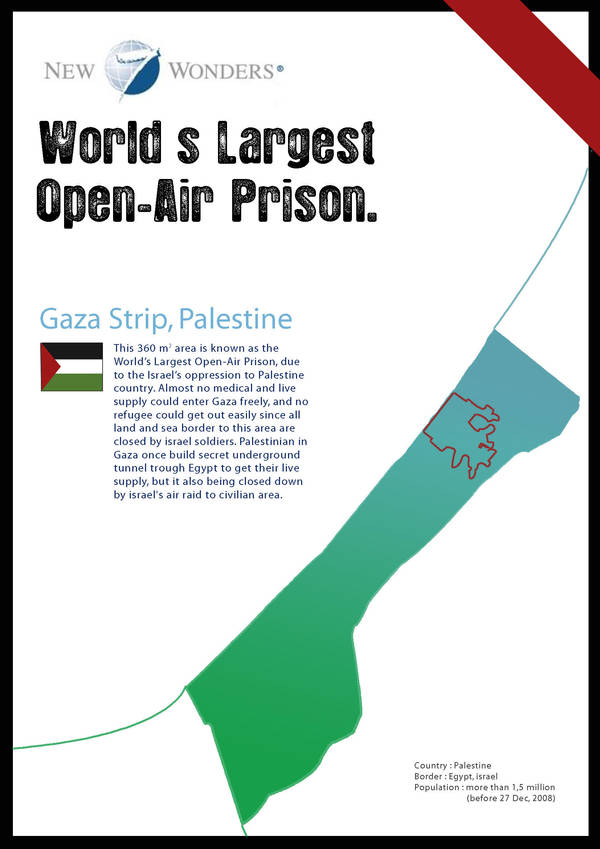 From
anera.org
Life for the general population of Gaza has been getting worse and worse. Now it is at a complete standstill as they wait for the shelling to stop and fear for the well-being of their families. Gaza is a region just 25 miles long and 7.5 miles wide - about twice the size of Washington, DC - and has a population of 1.5 million. Over half the population of Gaza are children.
The Gaza border has been closed since June 2007. All exports from Gaza have been suspended since then. Imports have been severely restricted since June 2007 and recently, even humanitarian imports have not been allowed into Gaza. This includes major shipments of medicine and medical supplies that ANERA has been waiting to deliver since November.
The information below describes the humanitarian crisis that stripped Gaza bare before the shelling even began, turning Gaza into the nightmare it is today.
- 80% of the water supplied in Gaza does not meet the World Health Organization standards for drinking.
- Half the population of Gaza city has access to water for only several hours a week.
- 23 out of 3,900 industrial enterprises are operating.
- Hatchery owners were forced to kill 400,000 baby chicks in - - November because they don't have enough fuel to heat the hatcheries and not enough feed to keep their chicks alive.
- 70% of agricultural land in Gaza no longer being irrigated.
- Medical equipment in Gaza is failing and becoming obsolete due to lack of power, spare parts and maintenance.
- More than 1/3 of the people suffering from illnesses that need special treatment are denied exit from Gaza.
- Most hospitals are relying on back-up generators for extended periods of time.
- Flour stocks are depleted and five out of six mills in Gaza stopped grinding.
- 30 of 47 bakeries were forced to close down due to lack of cooking gas. Those that are open are forced to sell only 50 slices of bread per family a day.
------------------

One of my friend questioning me why I disabled viewer comment. I answer that I do have my reason beside flamer.
I think this is the best for all. If I open comment, I believe the talk, sooner or later, will include religion also, which I am sure it will lead to a ugly conversation, since it is a VERY sensitive matter. It'll always get ugly, always, and will keep you away from the main problem that I want to inform. That's why I decided not to let any comment. You could think me as close-minded, but better save than sorry.

Btw, feel free to download and spread this poster.
Thank you.
The owner of this deviation has disabled comments.