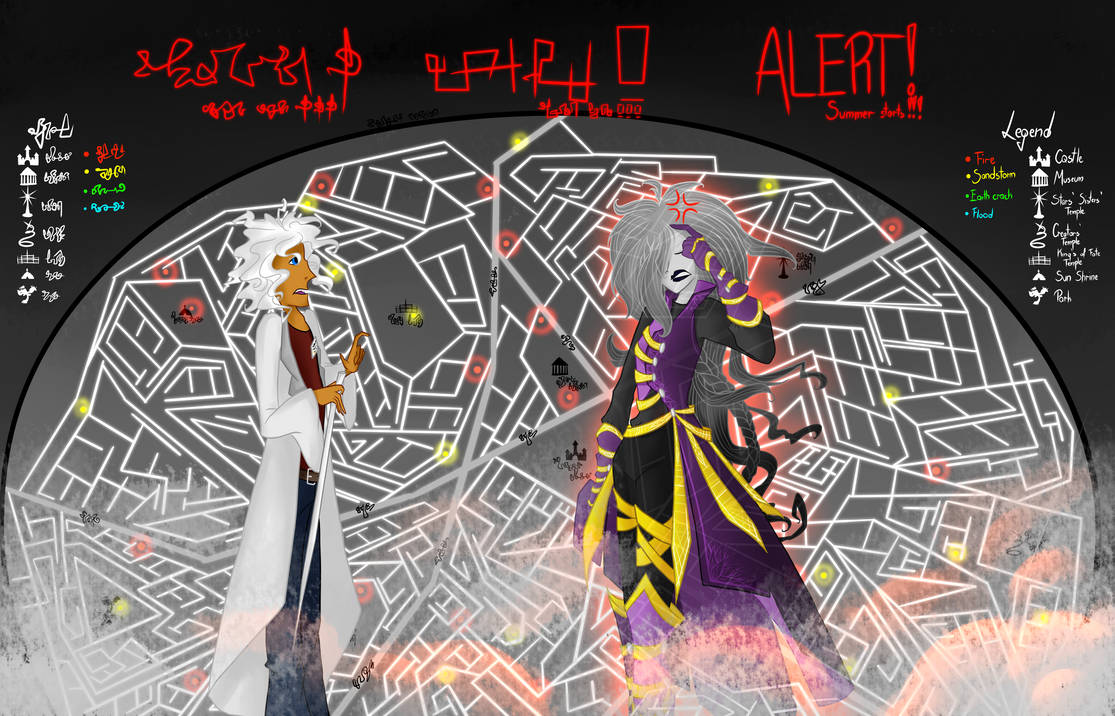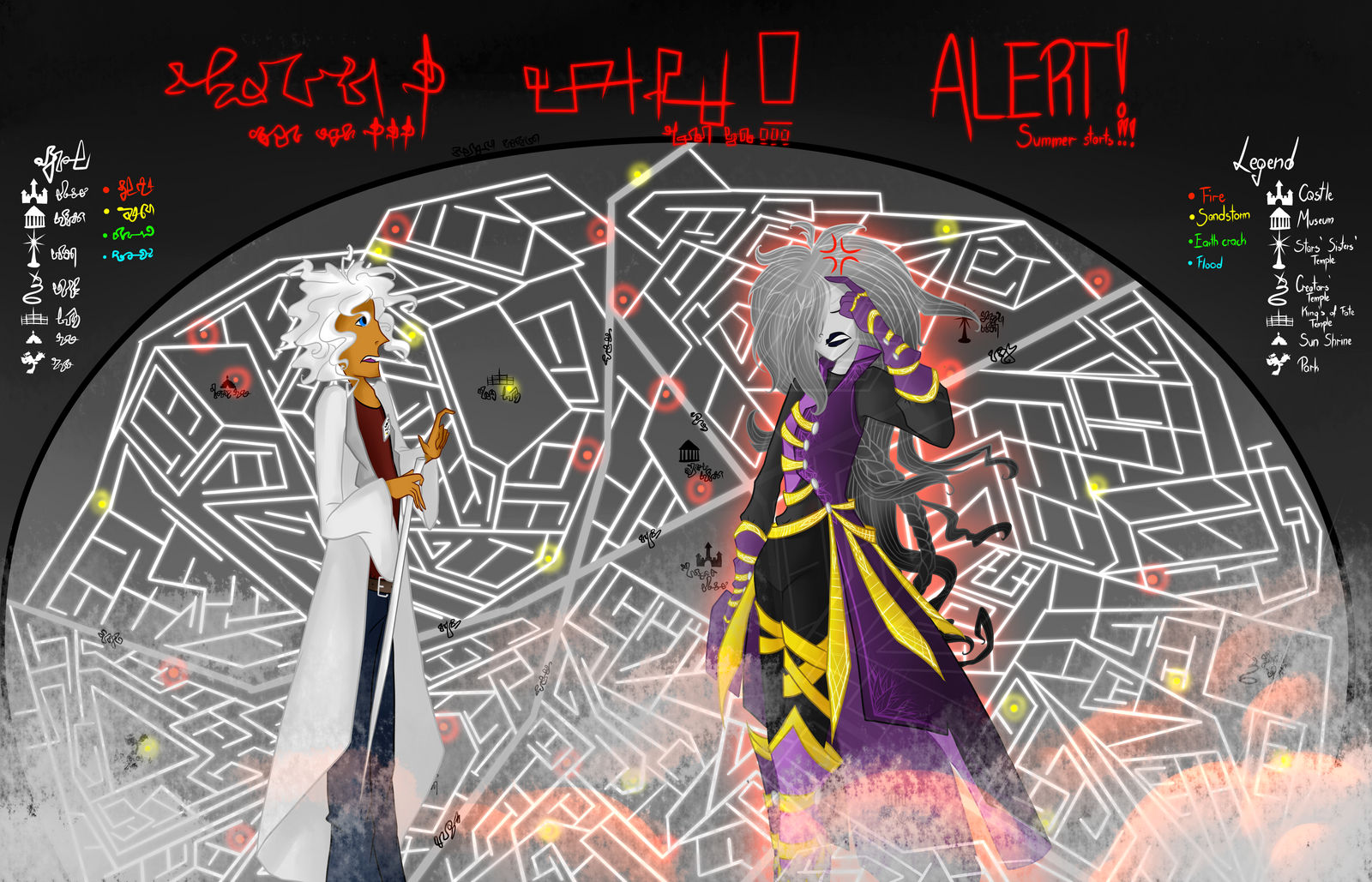 Watch

Summer has begun! And everyone is happy about it!
NOT AT ALL!
There is no one around the entire Planet of Sands who would like summer.
They don't have winter on this planet. They have actually few seasons: Tavina (called the Leaves' Season), Ihva (kind of Autumn) and Raala (also called Summer). Irrespective of the season, it is difficult to find water. Even in the city. Therefore, no one likes Raala, the hottest part of the year, during which it is easy to start fire. You can easily melt. Literally. Really, many people have already died this way. Besides fires, also often sand from the desert hinders the functioning of the city. So summer is the most problematic and dangerous season of the year.
Ombra, like a good queen, tries to remedy all these problems. However, she isn't a god who can handle everything. Even her special team of scientists for "hopeless matters" have problems with this. There isn't enough resources to cope all the disasters that affect the whole city.
"
We apologize to everyone who has suffered during the summer. We can't control the weather."

This is the map of Capital City and is owned by the Royal Palace. If anyone tries to redraw, take or destroy it, it will be severely punished.




Only Ombra:

sta.sh/0l61t84z9lg

(Maybe I'm weird, but yes, that's how I decided to show summer. Destruction!)

Edit: I changed her outfit. Because a woman shouldn't wear the same thing twice.