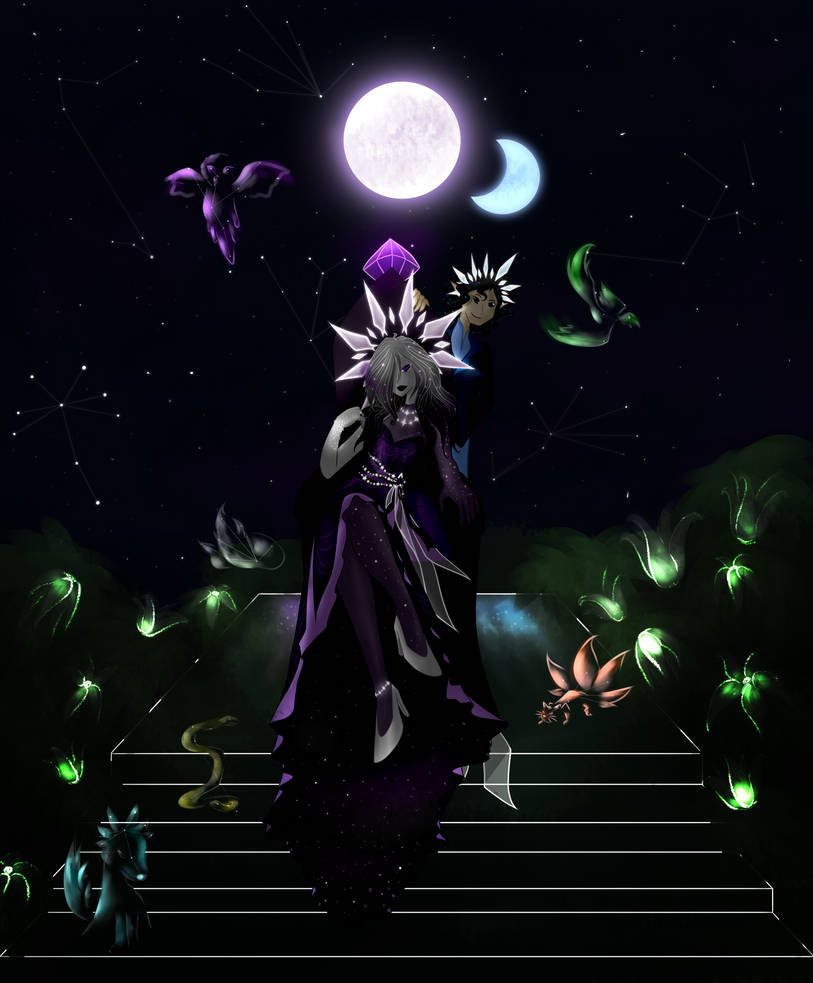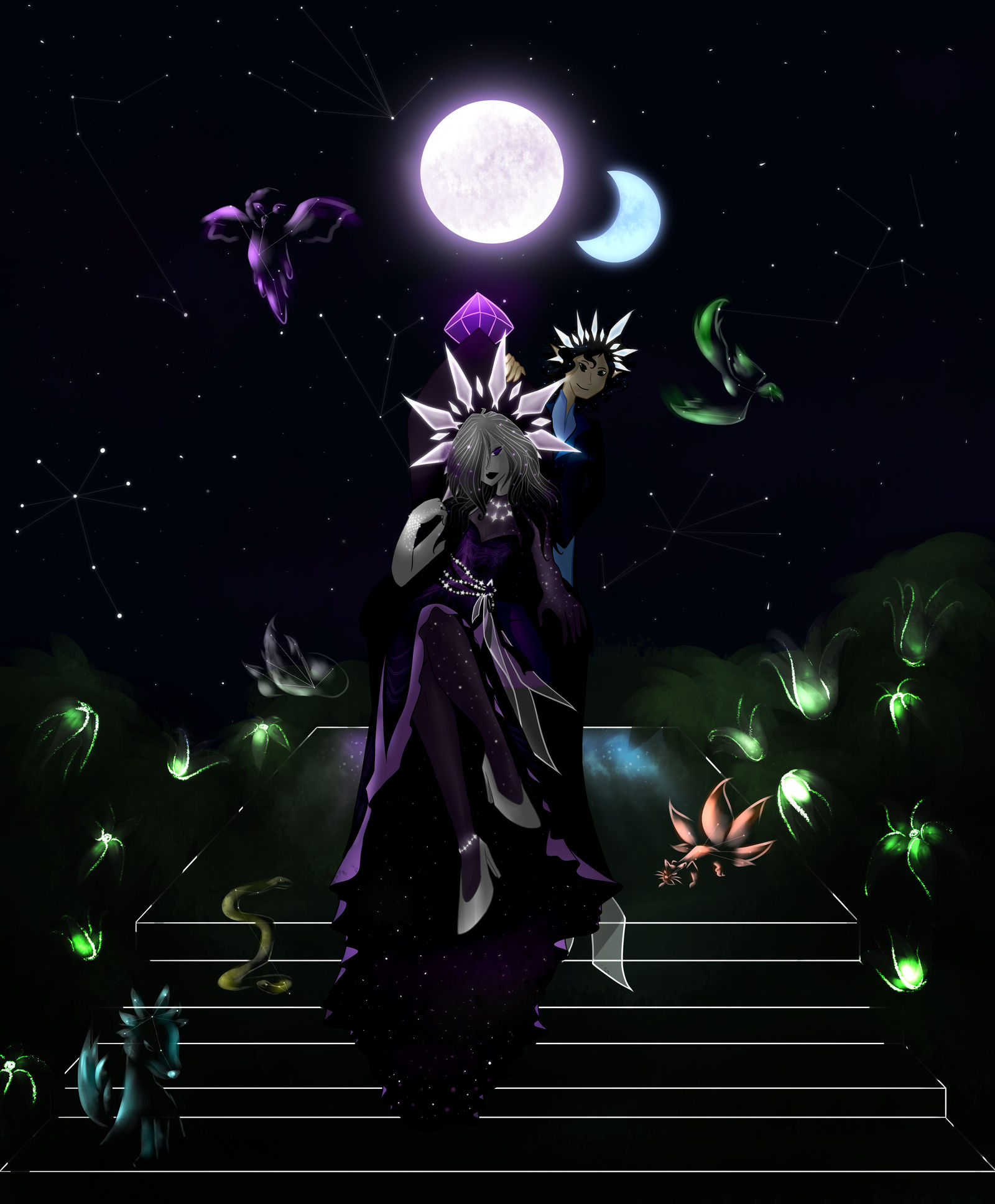 Watch
where everything is possible
or maybe not at all... Who cares?
Contest entry to
WinxClub-MissMagix


The title isn't very real, but it's pretty. It counts. I wanted to use "Sky full of stars" but I did it before :c.
Well, in the beginning, the queen and the king (the one behind the throne, as if someone didn't grasp it) would present the two moons as rulers of the sky. I do not know if it came out this way, judge for yourself. In what they are, they are rulers. Of the Night. The Spirits. Or Death. Whatever.

Okay, what's with those colorful, weird animals? Well, these are the signs of the zodiac. Only on another planet!
The blue one - six-eared wolf
The yellow one - two-headed snake
The red one - six-tailed cat
The purple one - owl
The green one - Tak-Trick
The white one - rolled up fox (it is hidden among flowers)
Well, there are a bit more zodiac signs (twenty-three and a half, don't ask) but you can see only six this night (literally, you can find them in the sky on this art).
I think that's all about it. And if not then I will update it later.
Without effects and background:
sta.sh/0rvc8qm6vo