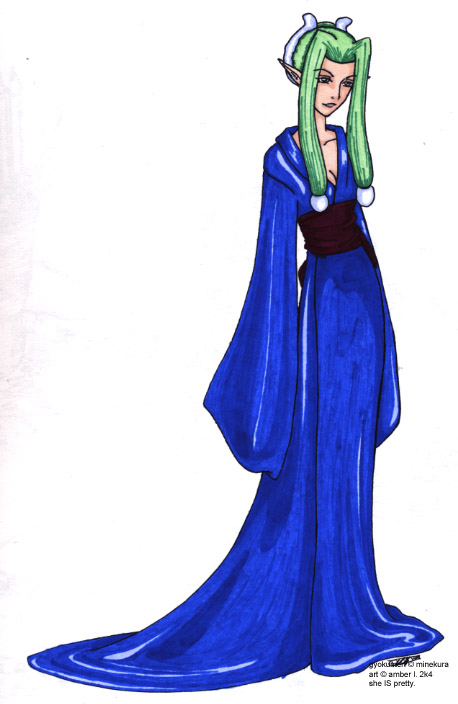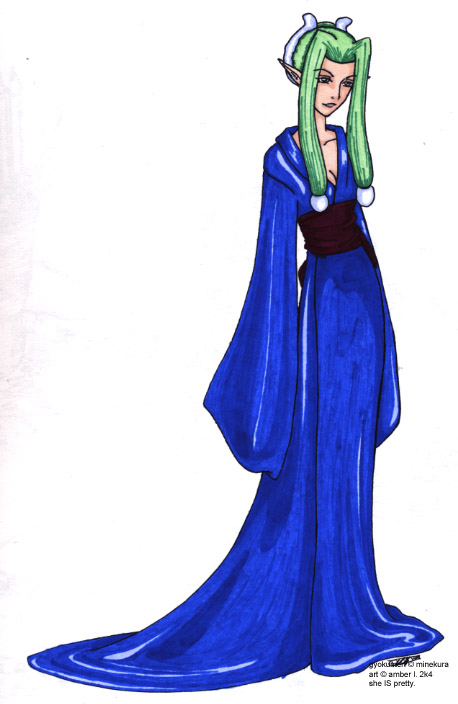 Watch
I don't even LIKE Gyokumen all that much. What on earth possessed me to draw her?

I don't know.

Well, the woman IS pretty, even if she is also shrill and nasty. But whatever. *shrug*

Inked with some black inking pen or other. Colored with Prismacolor and TRIA markers over the course of several hours. The blue scanned REALLY bright, and the red of her sashy thingie scanned really dark.

Gyokumen is copyright Minekura.