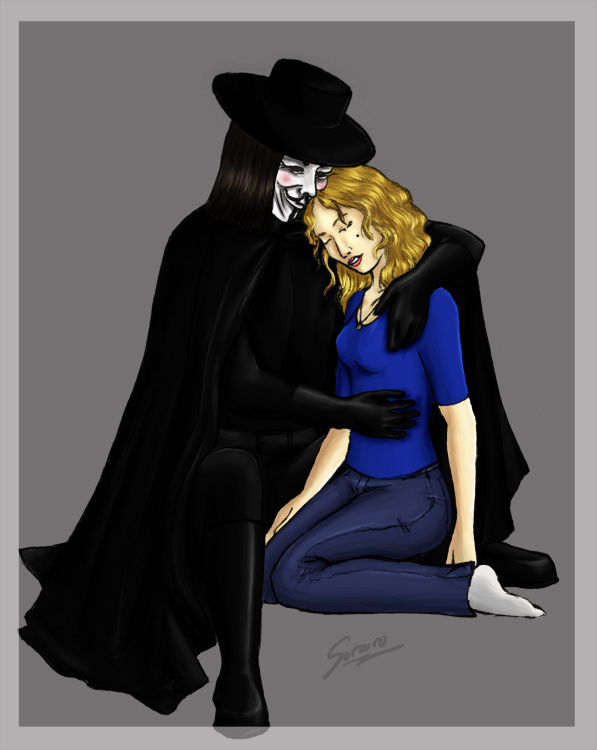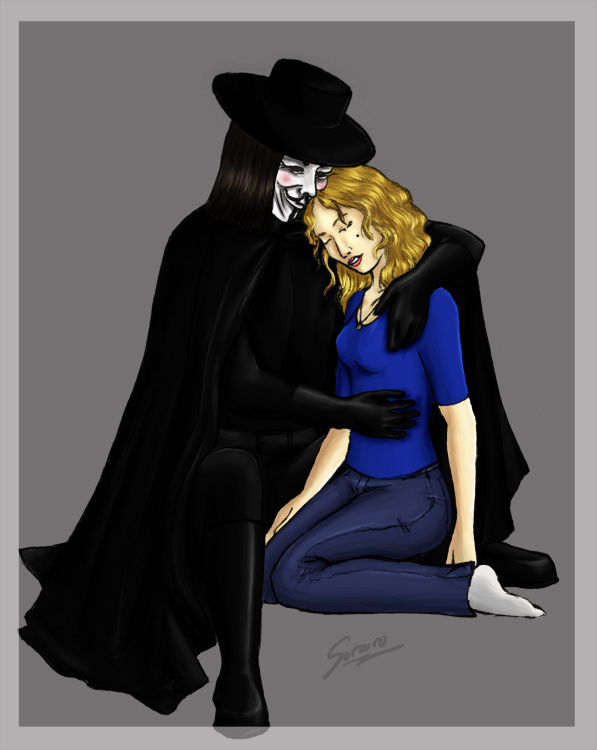 Watch
This is the colored version (finally, took too long! Was kinda tough, but good practice) of
[link]
I know there are some flaws in here, but it took me so long to do I'm just happy it's finished and looking pretty good. While I was coloring it, I became aware of some of the mistakes I made in the lineart, which was kindof frustrating and difficult if not impossible to go back and change, but still, I think I managed alright for what I wanted to do. Another step forward, I'm getting better!
This goes with
's V for Vendetta fanfiction series, the particular story that this goes with is entitled "The Only One" and can be found here:
[link]
and is of course dedicated to V and Evey and
's wonderful skill at bringing their world alive and supporting them so well.
+Done in Photoshop CS2 with a lovely Wacom tablet+