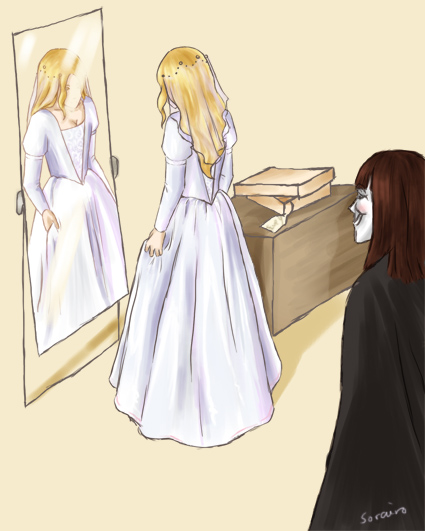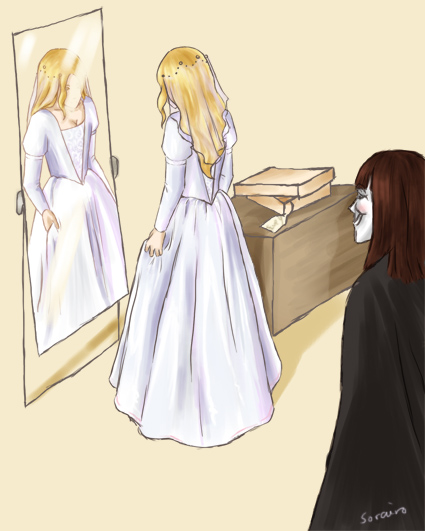 Watch
This is another illustration that goes with one of
's stories, called "From the Back of the Wardrobe". For this one however, I just got this flash of a story in my head, which I described to her, along with this picture I just sketched for it. She liked it and wrote it very beautifully, and I colored this in.
I think if I spent a little more time on it i could make it a bit better. I had some trouble with the fabric of the dress, but I think I fixed it up ok. I had fun with it, and I want to practice drawing more fabrics, i like doing it.
The story that it goes with can be found here:
[link]
Enjoy~

Reply

Sorry for the late comment but thank you

Been too busy with school lately, but I have more in the works

Reply

Just doing some late night surfing on da, checking out all my friends' pages and their old works...
Looks at pic...zones out for about 10 minutes...shakes herself out of staring at pic...stares at pic again...
Have I told you lately that I love your work Sorairo? No? Well I do. Even if it's a sketch, it still tells Their story. And in the end THAT is what matters. Bravo.


...continues to stare at pic...
Reply

Reply

Man I really love how this one turned out XDDDD I already told you what I thought but I guess there isnt much harm in saying it again :3

The colours are awesome, the angle is done really well! I love the lighting and also the suttleness of the details X3 and her dress is looking so pretty here!!!

Well done on the hair and reflection here hun!! you did real good!*MUWAH*
Reply