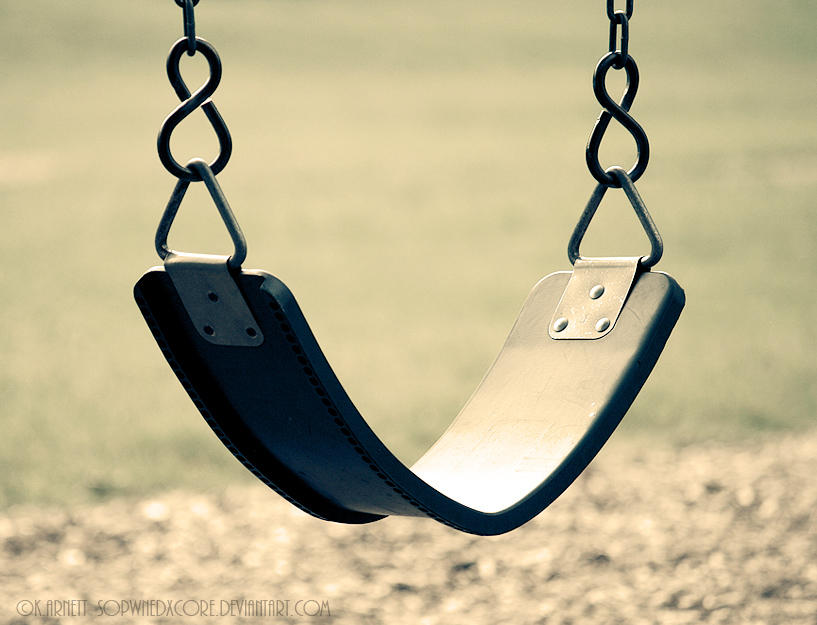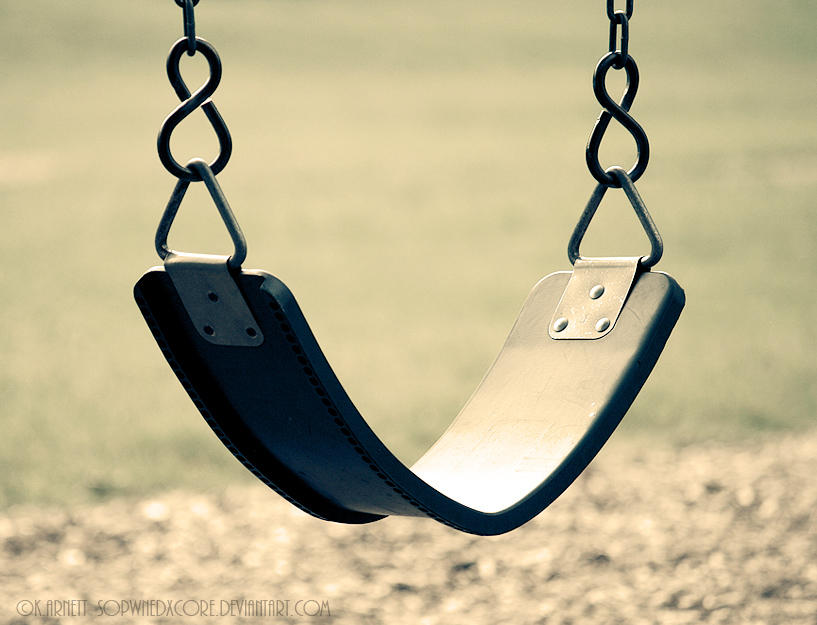 Watch
Although swings are an often pictured setting the artist managed to really create something special by framing the picture to be perfectly symmetric. The technique behind the picture is executed very well and helps to support the general feeling of the image by having just the swing in prefect focus.

A great aspect of this work is the vivid lighting combined with the dreary colors. My only critique is that the lighting is a bit too uniformly. Perhaps a border around the image or even a slight vignetting (darkening the border areas) could have helped to intensify the picture even more.

The composition also sets this picture apart from many other similar photographs. The gently curved form of the swing together with the symmetry of the chains and the centric position makes this work create a real artistic feeling.

An overall very good piece of art that would look great when printed and framed.
The Artist thought this was FAIR
7 out of 7 deviants thought this was fair.

great work, I really like the change in colour of the seat
Reply

Great photo, very well done! Basically everything that critique says

Reply

i love it because although it is very simple it is also very expressive. the focus, the colors and the quality of the photo are great. good work

Reply

I wish I could critique this... :C
Cause I think its one of your best photos. <3 Along with every other masterpiece in your gallery, but thats beside the point. C;
Reply

Reply

True dat, true dat. C: I know I've learned so much from my watchers and the people I watch. They've definitely helped me improve my drawing skillz. XD
Reply

Drawing was a HUGE improvement once I came here. If you saw some of my old stuff, you would laugh your left butt cheek off. xD
Reply

I've delved back there once or twice before. <3 They weren't that bad. Compared to the stuff that barely passed as a scribble for me, your's were Picasso's.

Reply

I love the quality and colors of this!
Reply