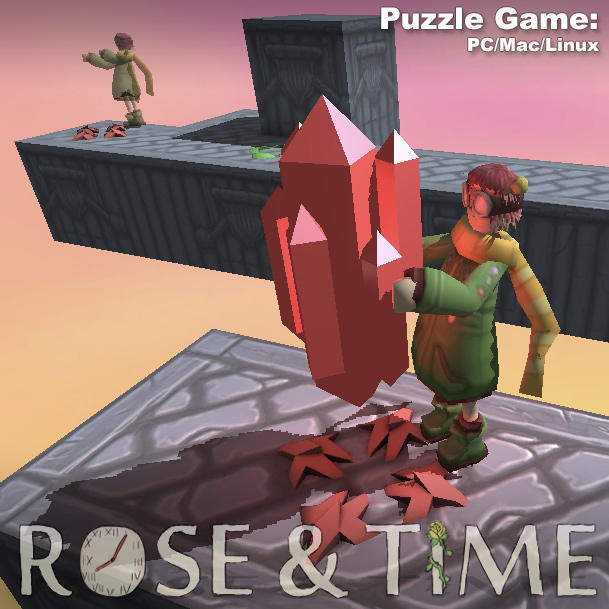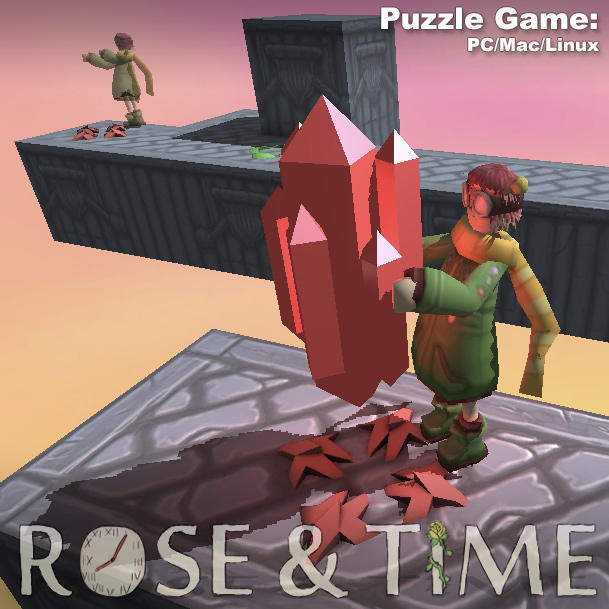 Watch
NOTE: I can't upload the windows version through sta.sh, so buying gets you: A link to the Windows version on my site, Mac version download, Linux version download.
Rose is desperate to unravel the mysteries of time travel, so she can rescue her parents who are trapped in the past. One day she feels close to an answer, but must be careful to not cause any paradoxes.
This is a puzzle game for Windows, Mac and Linux that combines time-travel and stealth gameplay.
- Collect crystals to time travel
- Rewind out of paradoxes
- 20 Mind/Time bending puzzles
- Story with hand-drawn illustrations
- Short but sweet game
The game's demo and screenshots can be found here:
[link]
To get the game, click 'Purchase' on the right side of the screen, or get it direct from my own website here: [link]

This is why your name sounded familiar on Twitter! I've followed you on here for a while, back when I stumbled upon Viviscape. I thought that might be why you seemed familiar, but I wasn't 100% sure.

Loved this game too. Really interesting mechanic, got stuck for a bit on a couple of the later levels in the demo.
Reply
I just played the demo. It's awesome!

Reply