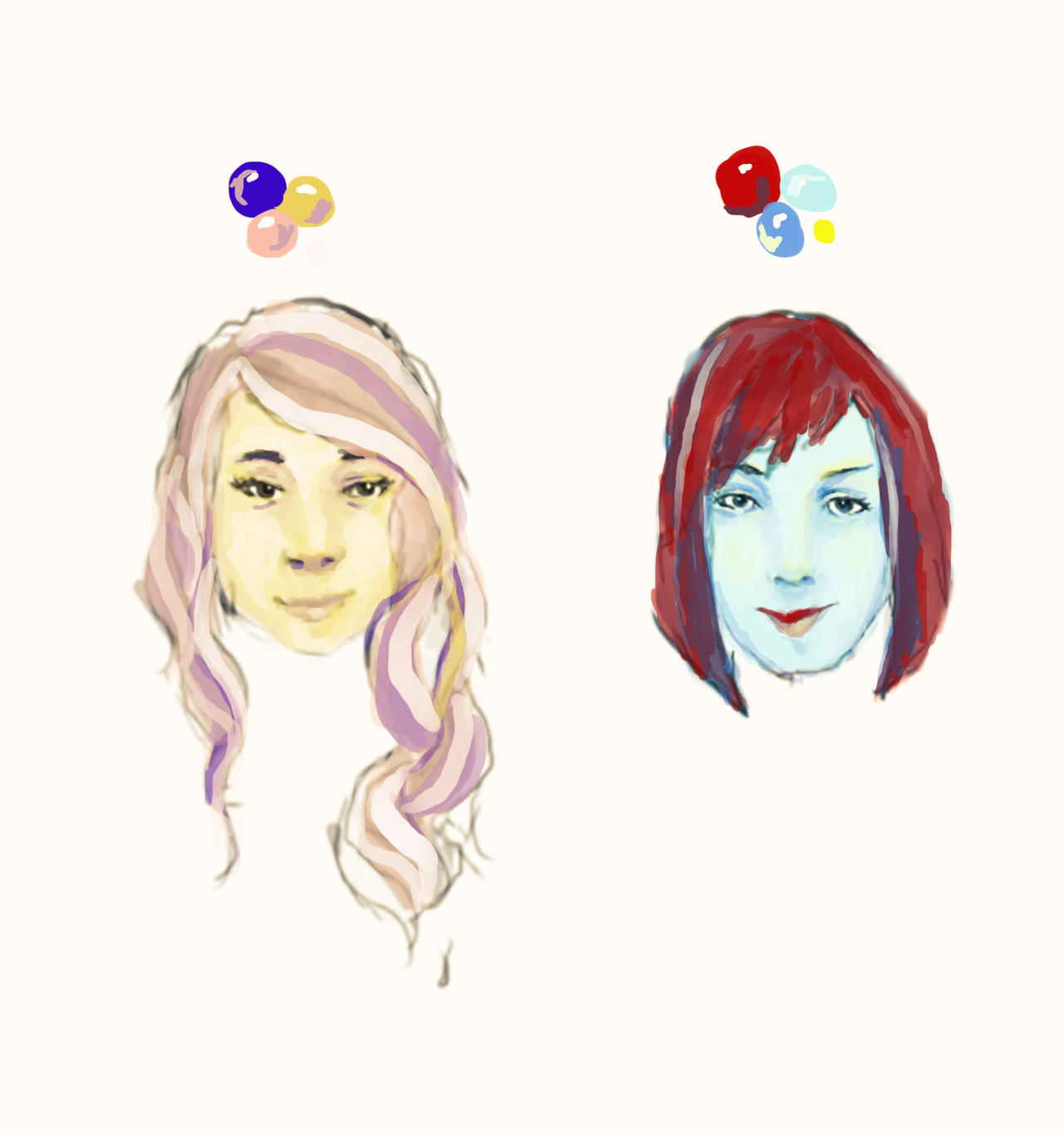 Watch
Quick practice on two of my good friends


I love the way you did the hair on the left so cool. I really like your style too. Are you trying to do realistic work? I recommend doing more face practice and really LOOK, and LOOK HARD, at their jawlines. Always add a neck at least, and look exactly at where the neck is attached to the head. Right now they're just floating heads. Hehe. I really love the way you did the eyes though. Great start!
Reply

Yeah, I'm trying my best to get more realistic

It's hard to get into the swing after so so many years of doing nothing but stylized work. I appreciate the feedback!
Reply

I still love your stylized stuff. It makes me happy.

You're doing a good job so far! It's hard to break habits.

But don't lose your style altogether!
Reply

About the shading - the value range is very slim, this could use a lot more contrast. You'll see what i mean if you turn it to greyscale.
Reply