A very special thanks to
Diesel-McCool

for his generous gift of an unexpected three-month subscription.
It's been a while since I logged into this account and just found a long list of new watchers. So welcome to all and hope you enjoy what's to come!
Thanks to everyone for your visit and comments!
Eat well, exercise often, live honorably, respect nature, and be happy!



~~*~~*~~*~~*~~*~~*~~*~~*~~*~~*~~*~~*~~*~~*~~*~~*~~*~~
Featured Deviations: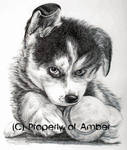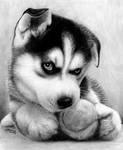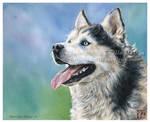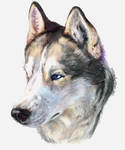 :thumb127693079:
:thumb133824152: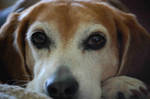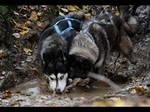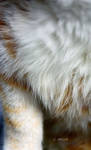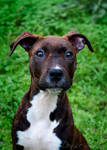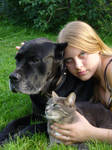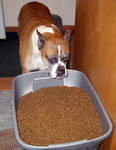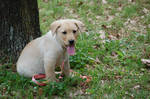 :thumb127202943: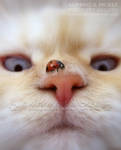 :thumb106020479: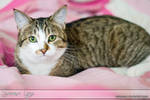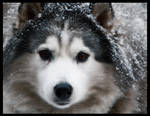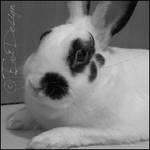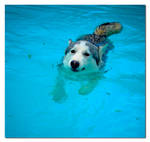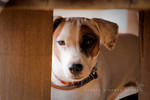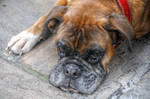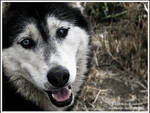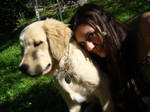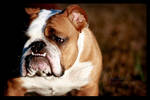 :thumb139663500: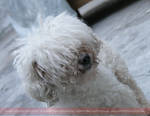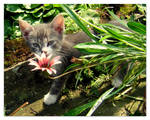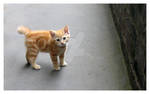 ~ F. A. Q. ~

~~*~~*~~*~~*~~*~~*~~*~~*~~*~~*~~*~~*~~*~~*~~*~~*~~*~~
-
Could I use your photo(s) as a reference for drawing/painting?
- Feel free to use my non-stock photos as reference to your traditional and/or digital drawings/paintings. Please send me a link to your finished work, I'd like to see your interpretation.
-
Can I have permission to use your photos for manipulation work, web design, web blog, games, or other personal/school/work projects?
- No.
-
Can I use your photos for a collage?
- No.
-
Are these your Siberian Husky dogs/puppies?
- Yes, all the Siberian Huskies are mine and the pups are their litters.
-
Are your dogs and their puppies registered?
- Yes, our dogs and their litters are AKC and ACA registered.
-
Do you have any puppies available at the moment?
- No.
-
Where did you find your Siberian Huskies?
-Our own purebred dogs were carefully selected from different reputable breeders and raised from an early age.
-
Do you show or race your dogs?
- No, I do not believe in dog shows and have not trained them as a team for races.
-
How many Siberian Huskies do you have?
- Sasha (F), Vassi (M), Mischa (F).
-
Are Siberian Huskies easy to train?
- No, Siberian Huskies are highly intelligent but they are also very stubborn so an owner/trainer must spend a lot of time working with them.
-
Are Siberian Huskies aggressive by nature?
- No, they usually have excellent temperament and disposition. A breeding pair with such desirable qualities will natually produce litters with similar temperament.
-
Do they get along with other dogs?
- Yes, Siberian Huskies thrive when they live with other dogs around... like wolves, they are pack animals and do well with company even when the other dogs are not of the same breed. Show your love and they'll respect you back.
-
Do they get along with cats or other smaller pets?
- That depends on each individual dog. Usually they will get along with cats if introduced to them at early age. However, a mature Siberian Husky may not tolerate strange cats or smaller pets. As always, close supervision is required when having two strange pets interacting with each other for the first time.
-
What cameras do you use to photograph your dogs?
- They are all Canon digitals: 1D Mark III, 40D, 30D, PowerShot Pro1, and Elph S100.
-
Why do you have watermarks on your images?
- All my photographs are copyrighted and may not be reproduced.
~~*~~*~~*~~*~~*~~*~~*~~*~~*~~*~~*~~*~~*~~*~~*~~*~~*~~
If you are interested in raising a Siberian Husky, make sure that you have plenty of room and lots of patience and dedication for daily exercise and obedience training. This breed of dog is highly intelligent but equally stubborn and may be fairly destructive if untrained or neglected. A young puppy is "cute" but he or she needs your attention and love to grow into a nice dog and loyal companion. Please be responsible and do some research before buying or adopting any pet to ensure that it matches your personality and lifestyle. There are many unfit parents who give up their children in this world and even more unqualified pet owners who abandon their dogs... Don't be one of them!