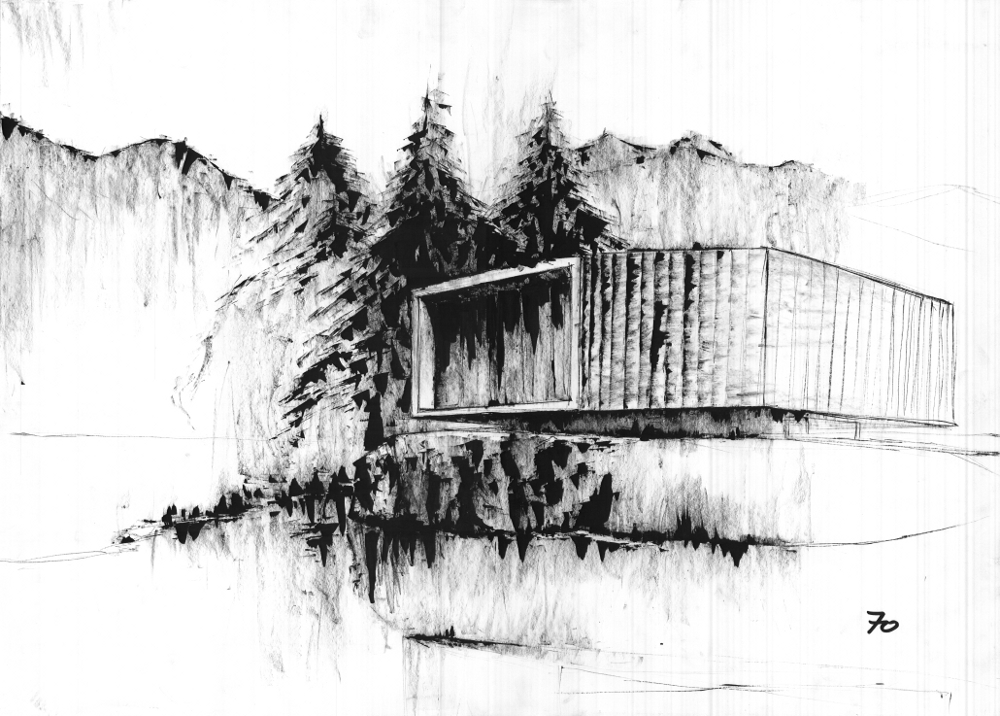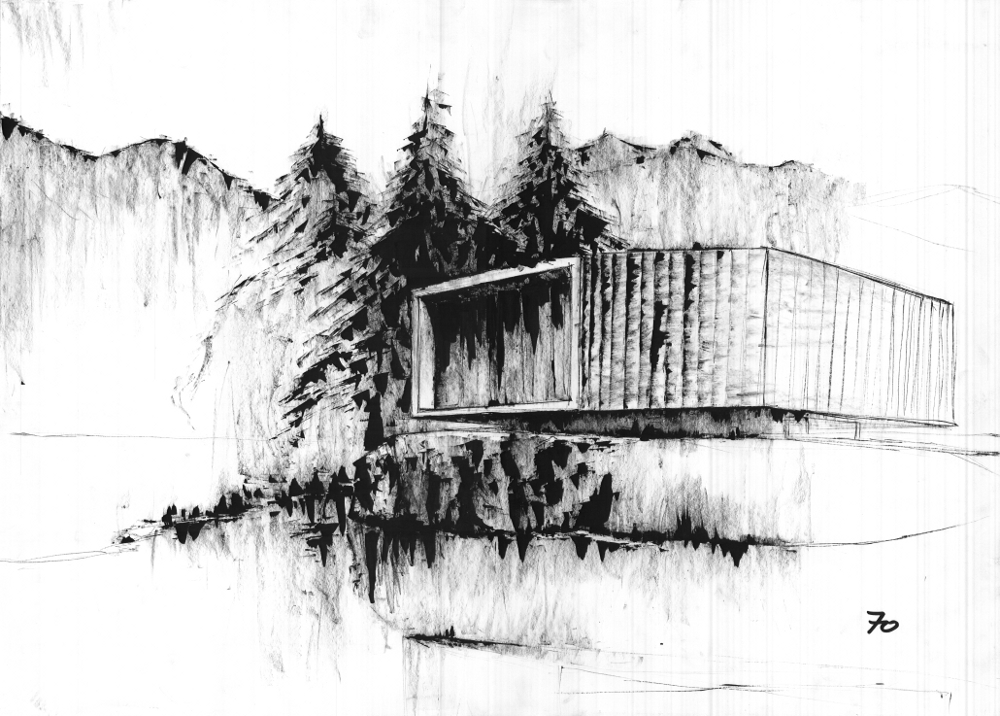 Watch


Subject: "Assimilation - at your own piece of space, insert an object that within its scale, material and form will ideally combine these two centers." (I think that this translation isn't the best at all, I'll try to translate it better at weekend. You can understand it simply as an assimilation in architecture.)
Stick and ink on B2 (50x70 cm) paper.
Inspiration: Oloron Saint Marie Multimedia Center by Pascale Guédot and Michel Corajoud -
[link]
Vertical stripes on the right are scanner's fault, something's wrong with this device.
90 min.
70/100 pkt./pts.
Temat: "Asymilacja - w wybranym przez siebie fragmencie przestrzeni wstaw obiekt który skalą, materiałem i formą będzie idealnie łączył te dwa ośrodki."
Patyk i tusz na papierze B2 (50x70 cm).
Pionowe szare pasy po prawej to wina skanera, coś złego z nim się dzieje.

po tym rysunku moge dokladnie powiedziec kim jestes.
Reply

Jakaś nowa DOMINowa akcja?

Reply

a very cool drawing!

Reply

A skaner nazywa się SARUMAN 2000, więc nie narzekaj.
Reply

Reply

Stunning work !

Great job man

Reply
This is sick! Great job!
what is the medium?
Reply