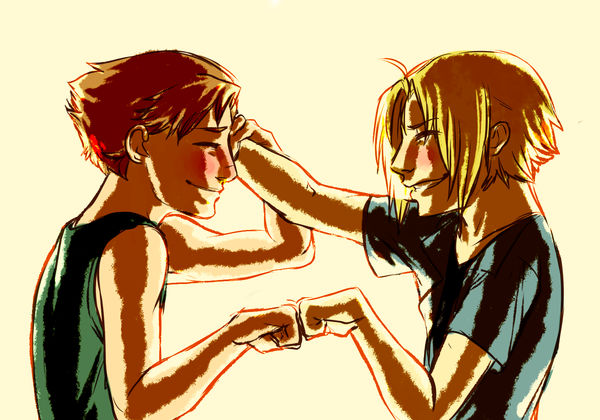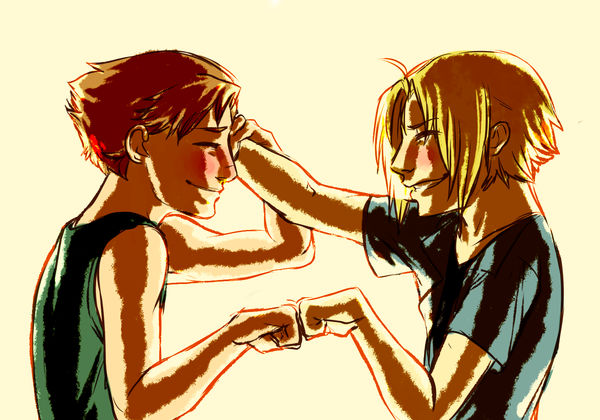 Fullmetal Alchemist fanart of Ed and Al being little kids. Drawn for Fanime 2011.
Someone pointed out that the art of the brofist probably didn't exist back then, but it's the thought that counts? >_>a

Brofist is eternal. Like a law of nature.
Reply

Aw, I still think they would've had the brofist.

Either way, I think this looks great! Love the coloring especially.
Reply

Thank you!
The coloring was fun, but it was so quick to do that it felt a little bit like cheating LOL

(and about your commission status, by the way - it's slowly being worked on! I'm overseas right now so it's a tad more difficult though, LOL)
Reply

THEY INVENTED THE BRO FIST, OBVIOUSLY! X'DD This is so cute, I really like the way you drew them, very cool, nice job~
Reply