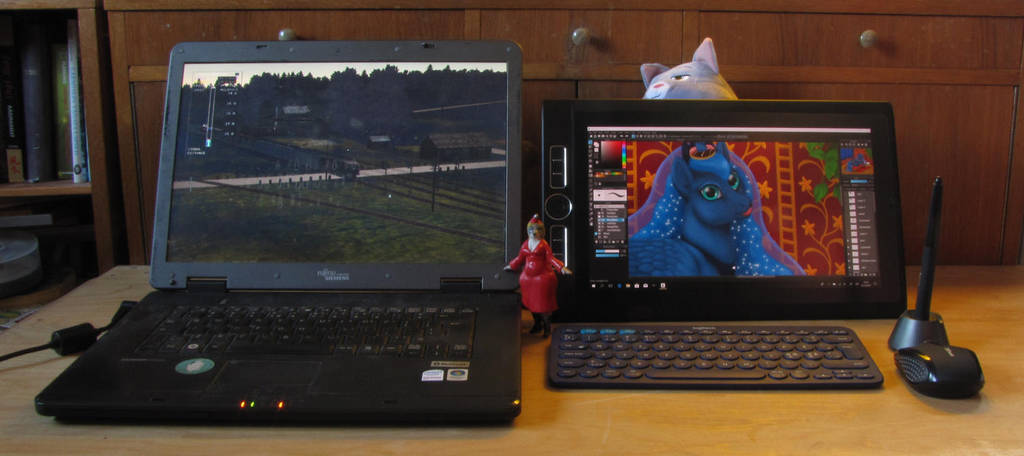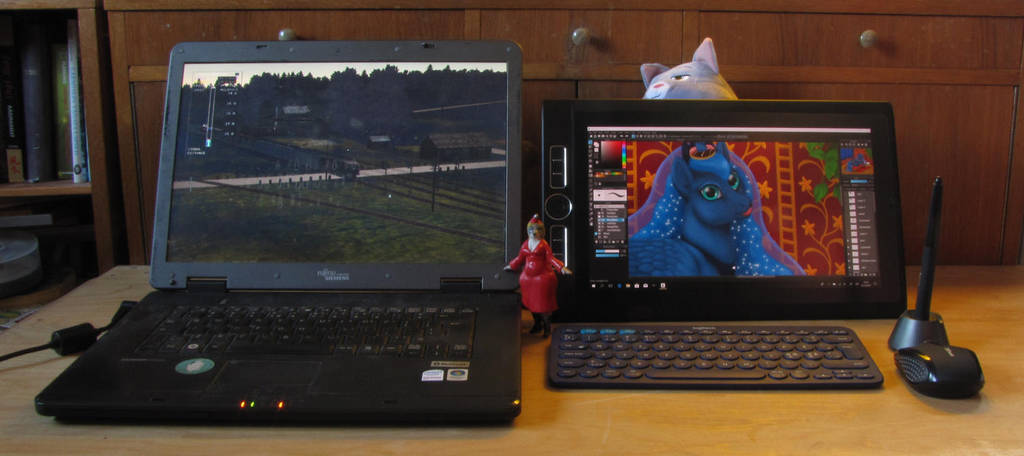 Watch
My 11 year old Fujitsu Siemens laptop finally retired. Now i can use respites at work for drawing additionally, not only for writing and translating.

I cant tell nothing bad about Fujitsu-Siemens computer, ith have seen very hard times. Same for Wacom devices - Cintiq12WX works flawlessly around 8 years.
Lets see now, how about "2in1" Mobile Studio Pro device...
I'm ping-ponging between getting something like a Cintiq 13hd for it's price of $800 and Mobile Studio Pro that I can take anywhere which can act as a second and possible replacement for my MacBook Pro but it'll much pricer. Does the Mobile Studio Pro's battery removable unlike the MacBook Pro? Like if it ever started to fizzle out I could just remove it, order a new one and replace it easily?
Reply

It have built-in battery, not replaceable, it lasts around 4 hours with Ps. Screen are a bit small but have high reso what compensate it.
Reply