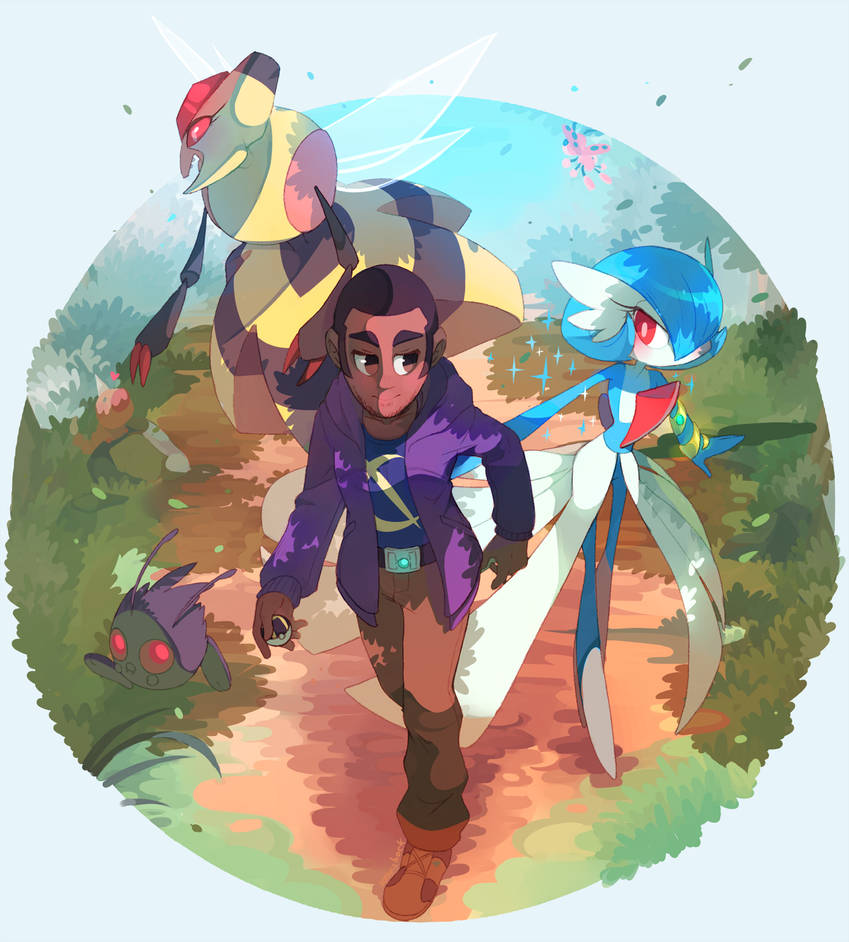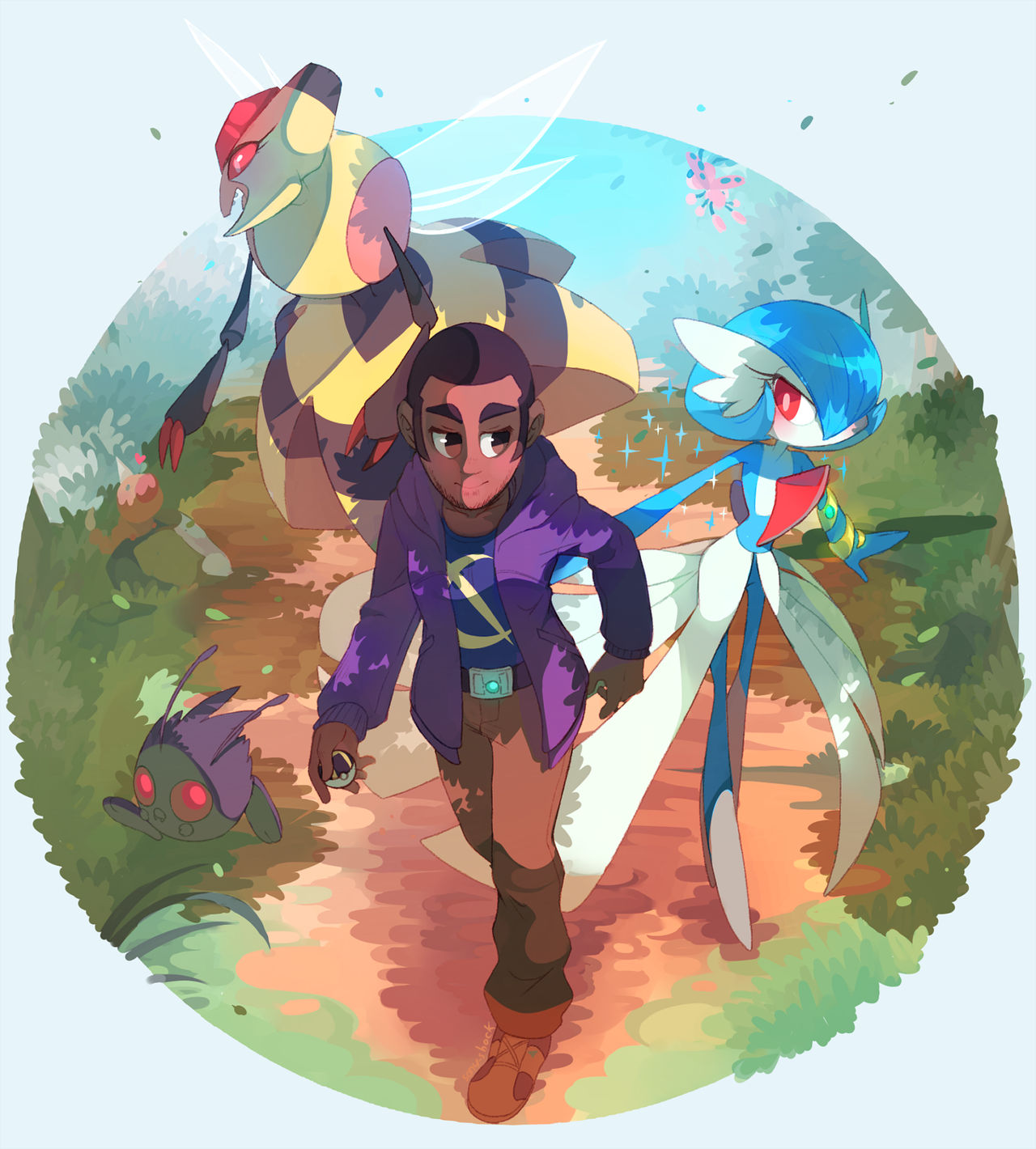 Watch
Commission for a friend of mine It was originally a Simple Colors pic, but since I like Pokemon I put extra work and even a bg >v>

Omggg I love the perspective of the drawing and the shading looks pretty amazingg

Reply

???
No reconozco al personaje de pokemon, es un OC??
Reply

Reply

Jeeeebus!! this artwork is so gracious, grand and Genuinely Beautiful! Love the colors, perspective, Gardevoir and all. It feels like Spring and breezing- Also the Characters overlapping out of the Square BG is very impressive touch too.

And that Trainer character is your OC? Because i can't find his information! But i'm cool either way!
Reply

Awww, you flatter me! <3 It really looks fancier than it is thanks to the leaves shades 'v' The trainer is the commissioner's OC 'v'/ I think it's also like a pokesona but I'm not sure.... But yeah, it's original -v- <3
Reply

That gardevoir shiny is so elegant and cute and the perspective makes the whole drawing enjoyable to watch at! ;∆;
Reply