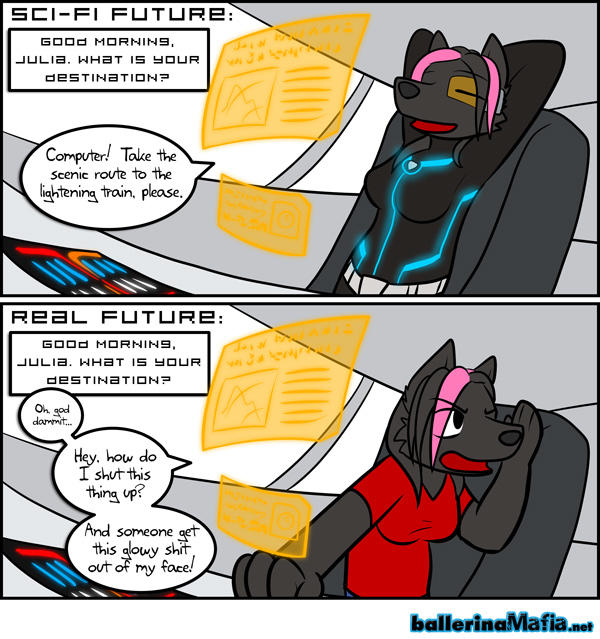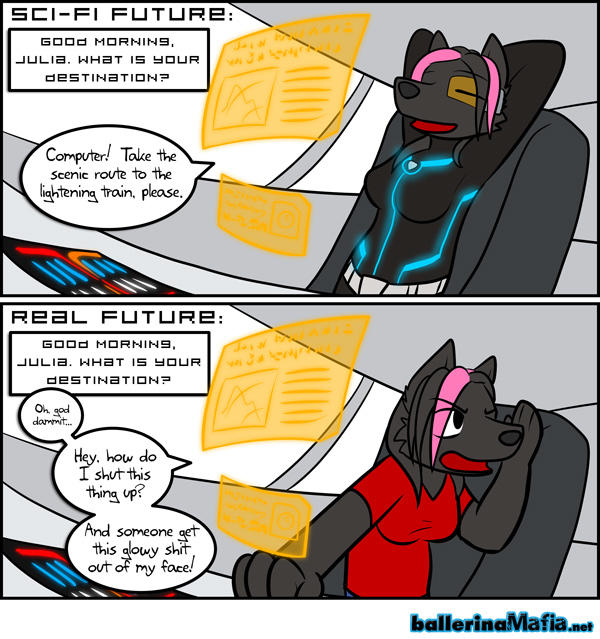 Watch

I'm sure everyone agrees that there won't be any flying cars a la the Jetsons either.
Reply

Because Google is like "fuck you" to anyone who seen this cartoon(like me) and they will start making unmanned shopping trolleys in size of car instead.
Reply

The bottom seems more like the world of tomorrow. And by "tomorrow" I literally mean tomorrow.
Reply